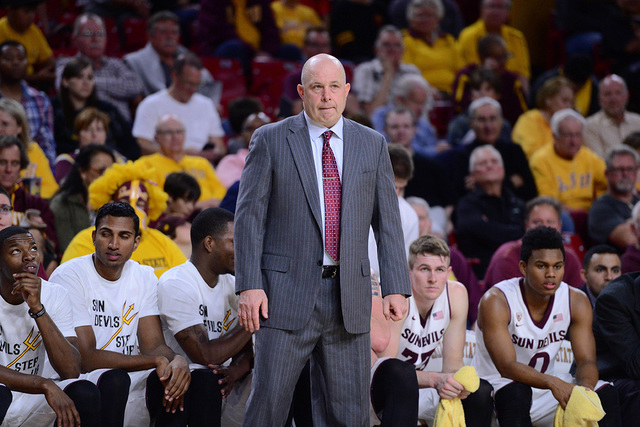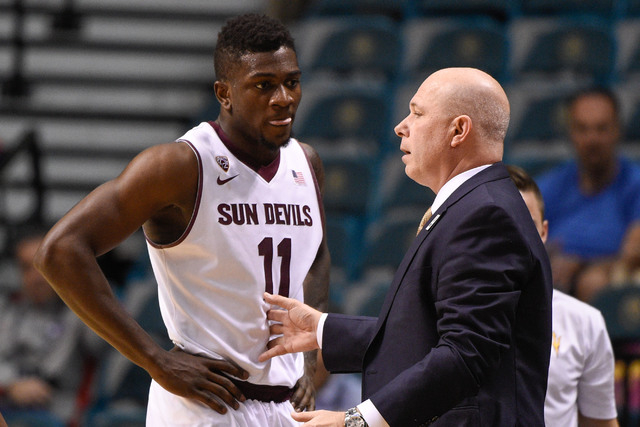 Herb Sendek is out as Arizona State's coach after nine years, according to multiple reports Tuesday.
The 52-year-old Sendek was informed of the school's decision during a Tuesday morning meeting with athletic director Ray Anderson, AZCentral.com reported.
The Sun Devils finished the 2014-15 season with an 18-16 overall record and 9-9 in the Pac-12. They beat Connecticut in the first round of the NIT before losing to Richmond.
Sendek left North Carolina State in 2006 after 10 years at the school and five straight NCAA Tournament appearances for the Arizona State job.
The Sun Devils had moderate success under Sendek, reaching the NCAA Tournament twice (2009, 2014) and the NIT four times but failed to play in the postseason three times and won only three Pac-12 Tournament games.
Sendek's overall record at Arizona State was 159-137. He had received a one-year contract extension after last season through 2017.
Sendek also was the head coach at Miami (Ohio) before going to N.C. State. His career record is 413-295.