Kevin Durant wants to play entire career, retire with Oklahoma City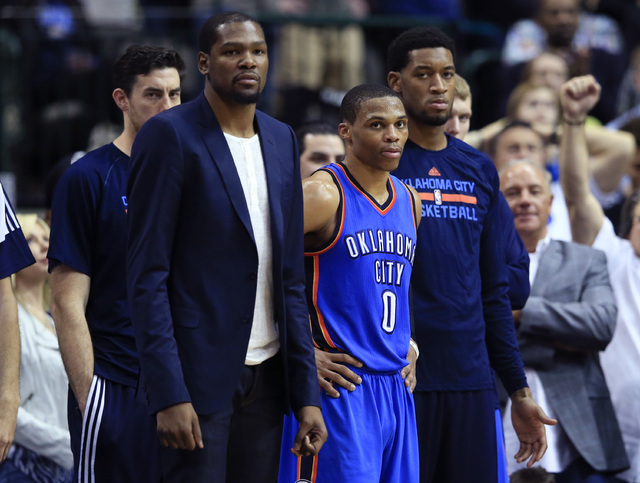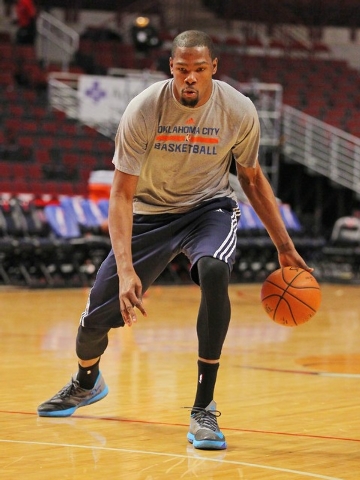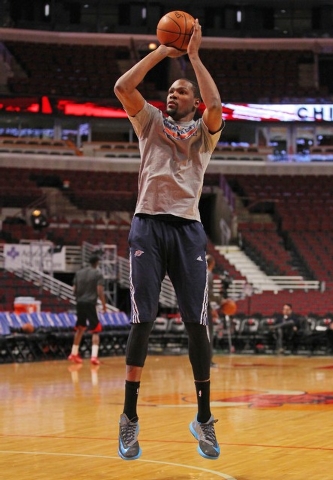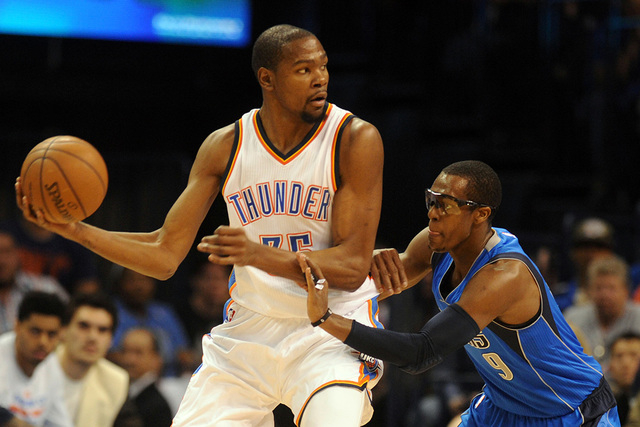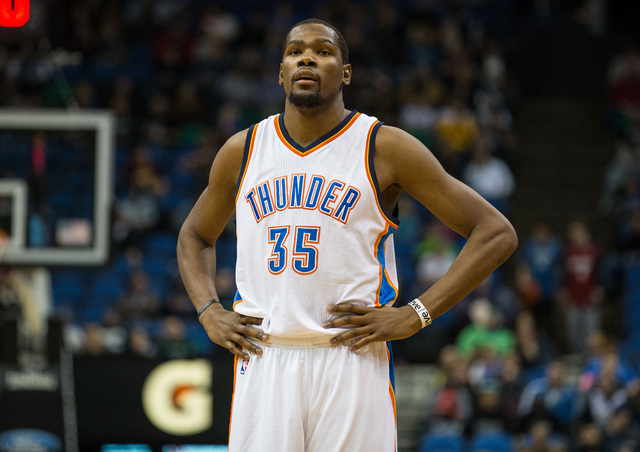 Oklahoma City Thunder star forward Kevin Durant said he wants to stay with the team for his entire career in commenting about his future free agency.
"I love it here, man. I love my teammates, I love the city, I don't really think about anywhere else," Durant told Revolt TV in a recent interview, according to ESPN.com. "I hear it all the time, don't get me wrong, and once you hear it you're kind of like (looks up, thinking). But for me, I love staying in the moment, and I'm one of those guys that would love to stick it out with one team my whole career.
"Kobe (Bryant), Tim Duncan, Dirk Nowitzki type. That's awesome," he said. "But you never know what the future holds sometimes and how teams may feel about you after a while, but I love it here and I would love to get my jersey retired here."
Durant underwent surgery Tuesday and is expected to be sidelined four to six months following a bone graft procedure performed in New York.
Durant missed the first 17 games of the season after undergoing surgery in October to repair a fracture in the foot. He underwent another procedure last month to help alleviate pain in the foot — the screw that was set in the fifth metatarsal (the long bone on the outside of his foot) was rubbing against his cuboid bone, producing soreness.
The 26-year-old Durant has only one more season remaining until his much-anticipated free agency in the summer of 2016. The Thunder will be able to offer Durant both an extra year and more money than any other team by virtue of holding his so-called Bird rights.
Durant was drafted second overall by the Oklahoma City franchise in 2007 — when it was the Seattle SuperSonics. The team then moved to Oklahoma City and became the Thunder in 2008.
Durant has spent eight seasons with the organization, winning four scoring titles and an MVP award while appearing in three of the past four Western Conference finals and the NBA Finals in 2012.
Durant averaged 25.4 points, 6.6 rebounds and 4.1 assists in just 27 games this season. He has averaged 27.3 points, 6.9 rebounds and 3.5 assists in his career.