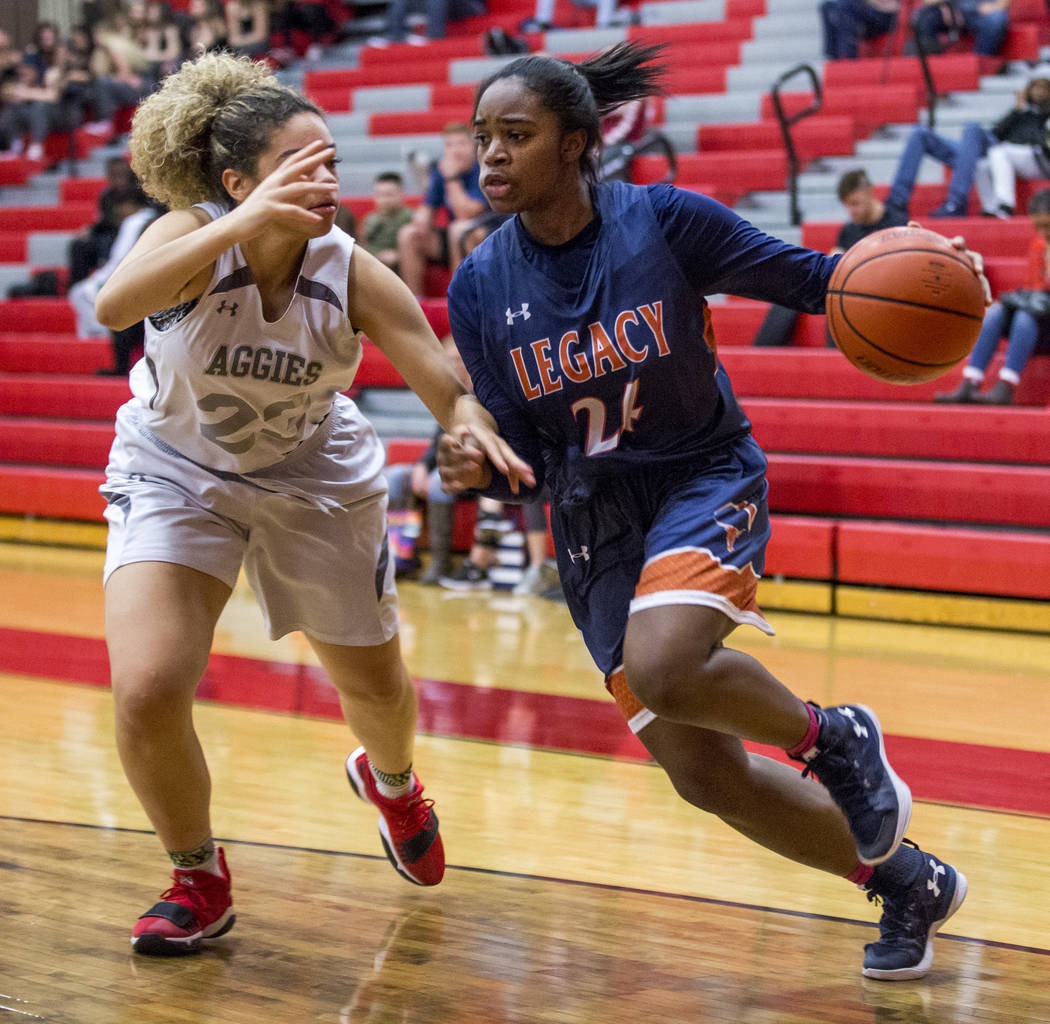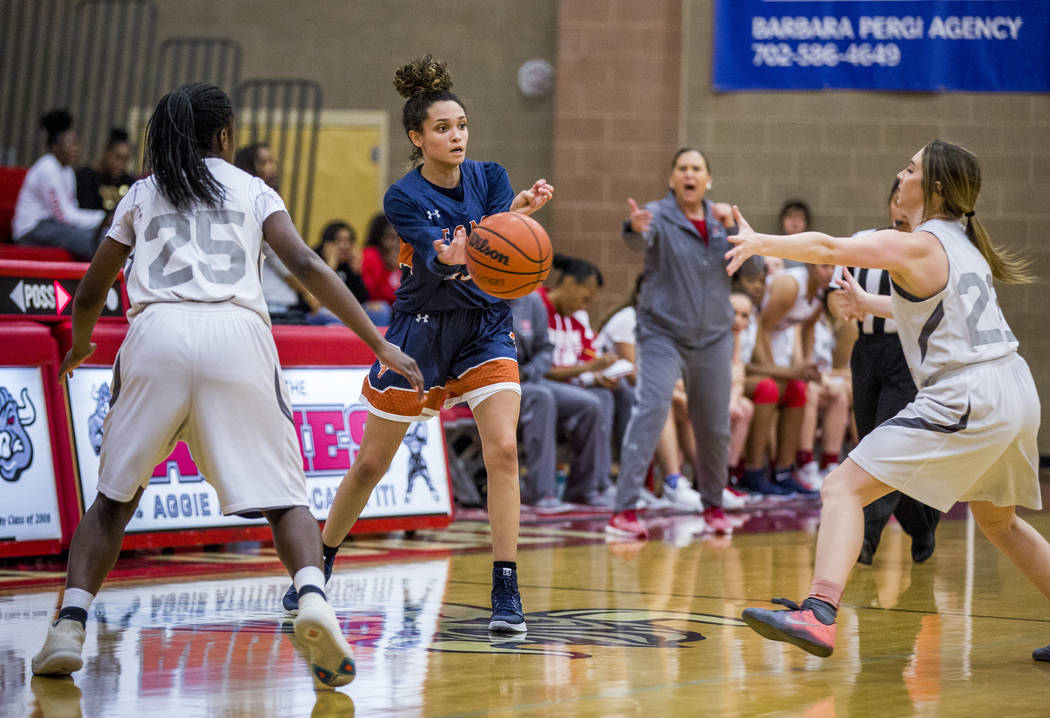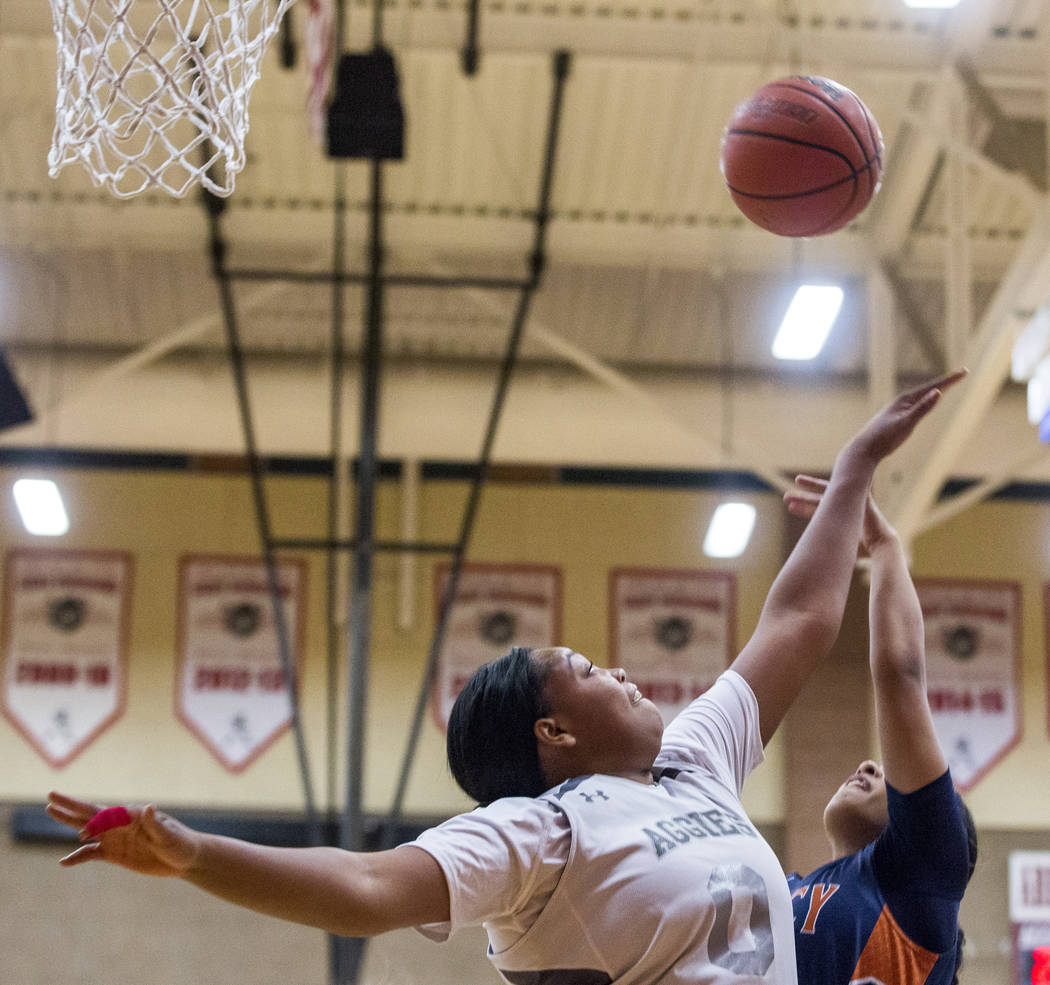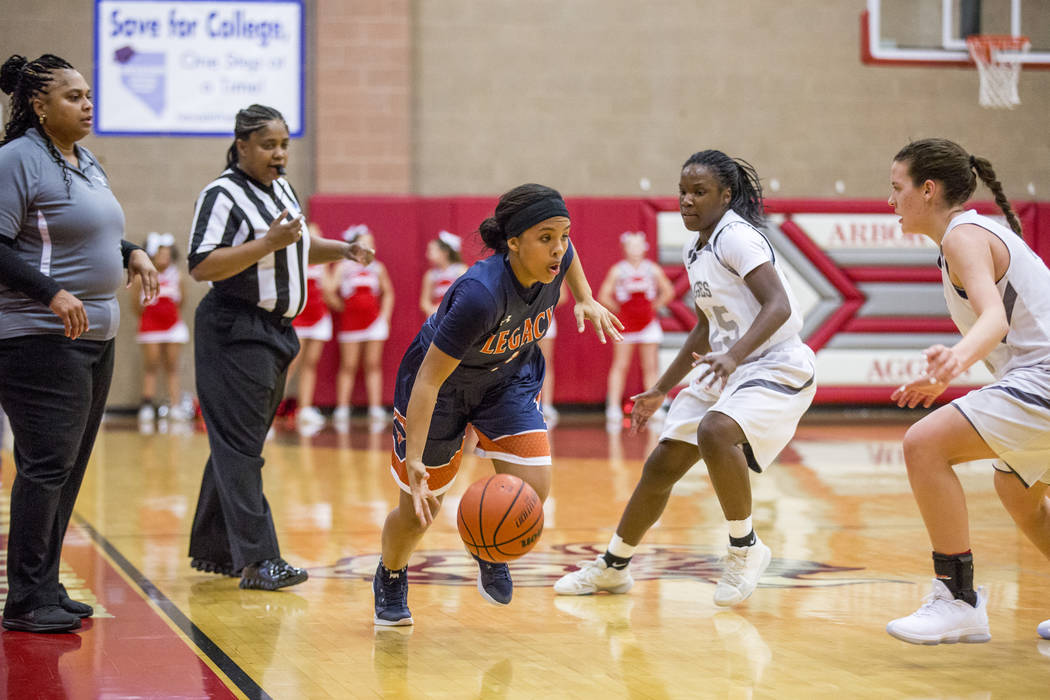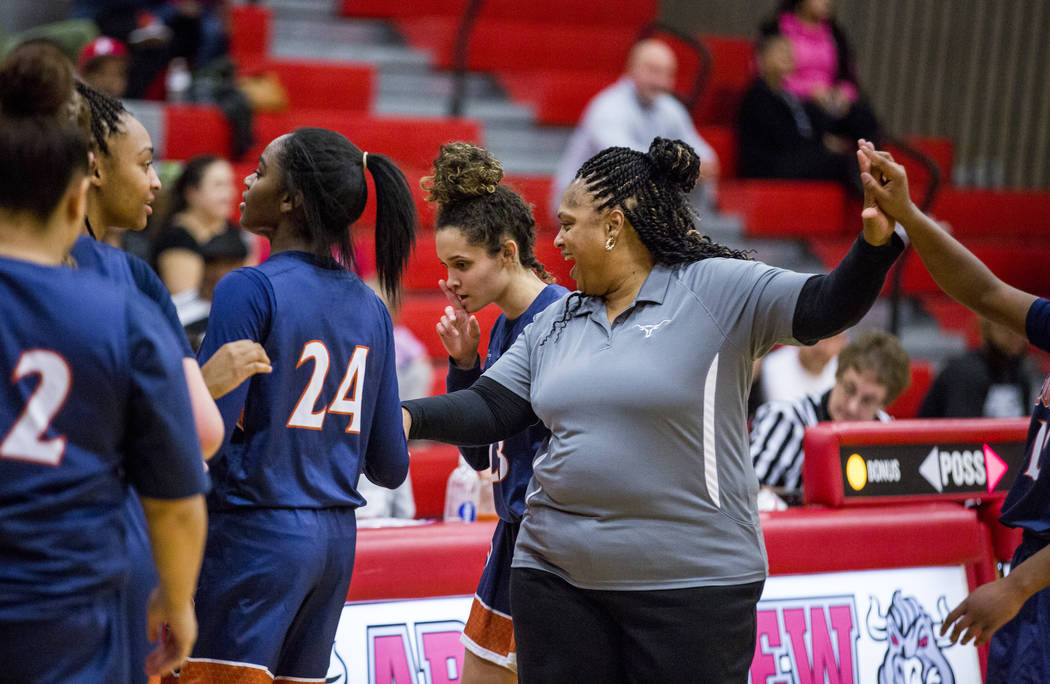 Legacy guard C'Aree Stevenson made her way through the handshake line and into the locker room after Thursday's road victory over Arbor View and let out a giant sigh of relief.
Weeks of pent-up frustration seems to finally be over.
"We needed that," Stevenson, the senior captain, said.
Maiah Yearwood scored a game-high 16 points, and the Longhorns started the third quarter on an 11-0 run to grab their first double-digit lead on the way to a 53-39 victory over their biggest Northwest League rival.
"(This win's) going to give us some confidence," said Legacy coach Tiffany Richardson, whose team entered with a 3-11 record, including 2-2 in Northwest play. "I told them before, 'The teams we've played are getting us ready for conference play.' … Everyone is fighting for that (No.) 2 seed."
Richardson, in her 12th season, stressed to her players that the Longhorns' brutal nonconference schedule — against national-level opponents — should be used as motivation for league play.
They received the message against Southern Nevada's ninth-ranked team, building a 21-16 halftime advantage, a score that felt much bigger than it actually was. Arbor View took 11 free throws in the first half, making five, and Richardson said the foul calls disrupted the flow of her team's run-and-gun style.
"We felt we kept them in the game (early) by fouling," she said.
The Longhorns' 11-0 run to start the third quarter left no doubt.
Stevenson's 3-pointer from the wing gave Legacy a 10-point lead, and the energetic play of Yearwood on both ends made it 32-16 with five minutes remaining in the third quarter. Autumn Westmoreland scored Arbor View's first second-half basket — a runner in the lane — with 4:40 left to end the run.
"We came out of the locker room like, 'Don't give up. Don't let up. We're going to gun it,' " Stevenson said. "We all played as a team. We played like the team we were last year, even though we have some new girls. That chemistry. This is a push for the next games we have coming up and the trip to Cali."
Taeha Pankey added 11 points, and Rory Carter and Sam Greene each scored six for Legacy, which snapped its six-game losing streak and moved into third place in league below Centennial and Cimarron-Memorial.
"We were due for a win," said Richardson, laughing. "I have never, minus the first year we opened in (2006), been 3-11. I don't even know what this feels like. But I also know we've had some tough opponents. We haven't been playing no chippies."
Westmoreland had 14 points, and Alaysia Reed scored 12 to lead Arbor View (9-8, 3-2).
Contact reporter Ashton Ferguson at aferguson@reviewjournal.com.
Thursday's highlights
Boys
— Brian Washington scored 27 points, including the game-winning layup, to lift Cimarron-Memorial over Shadow Ridge on the road 50-48.
— D'Eric Marlowe had a game-high 31 points in Legacy's 82-66 road win over Arbor View.
— Anthony Hunter scored 28 points and teammate Vernell Watts had 20 points to power Durango by host Spring Valley, 82-58.
Girls
— Palo Verde's Alyssa Maillaro scored 26 points in a 62-50 road win over Faith Lutheran.
— Spring Valley's Jalynn Webster had 14 points and 10 rebounds in a 72-27 home victory over Durango.
— Liberty's Dre'una Edwards had 25 points, 11 rebounds and 10 steals in a 71-27 home win over Green Valley.