North Carolina wins 6th national championship
Updated April 3, 2017 - 9:59 pm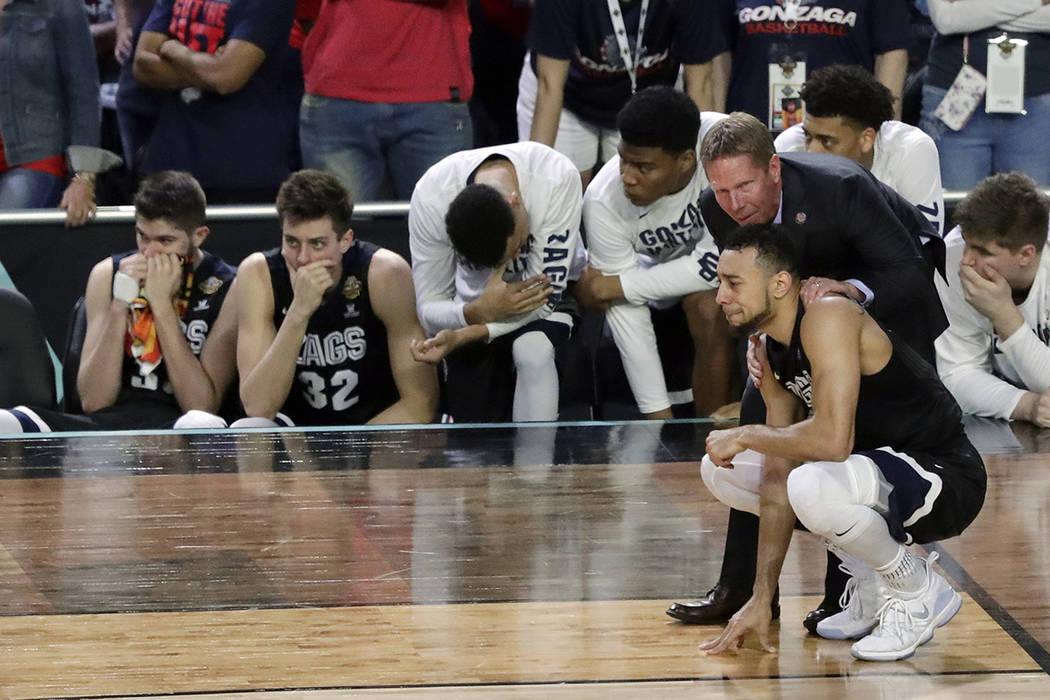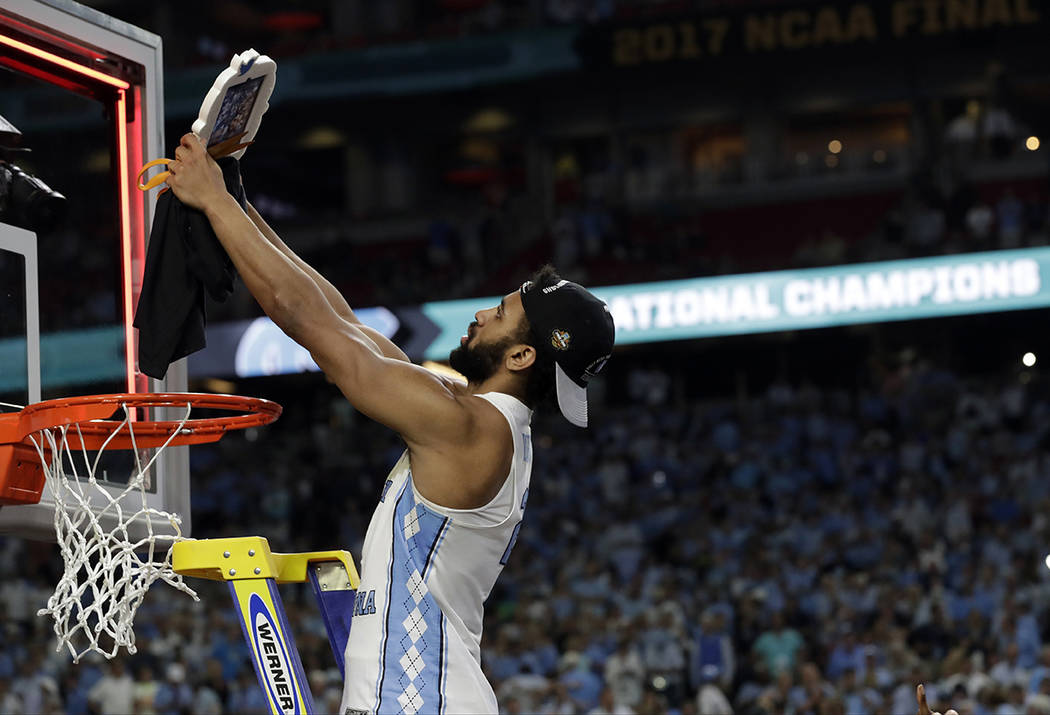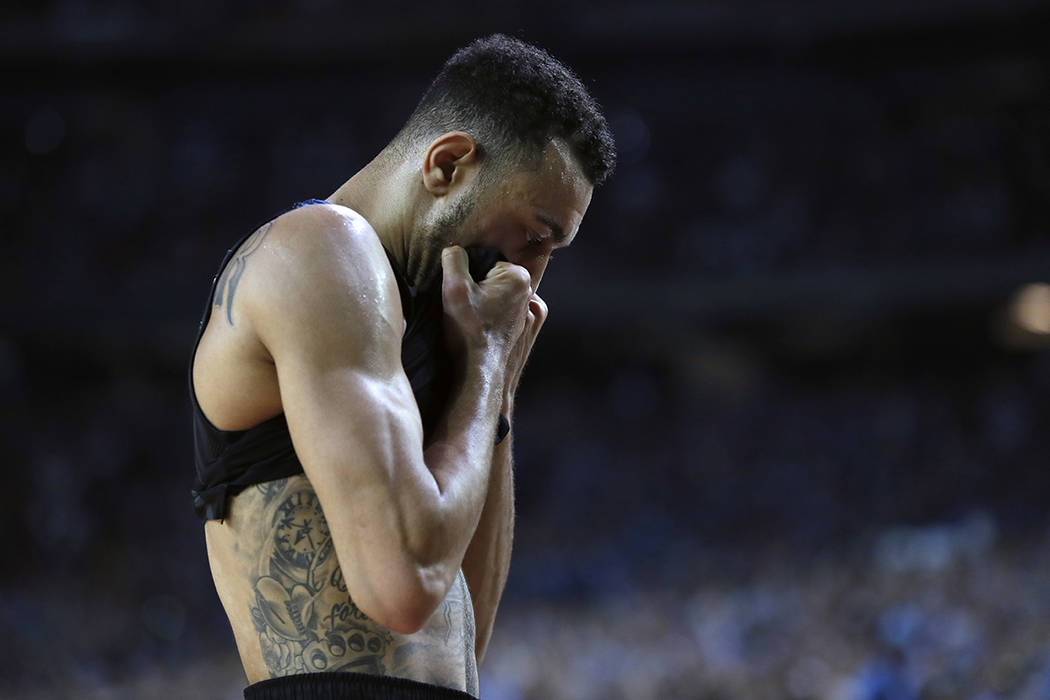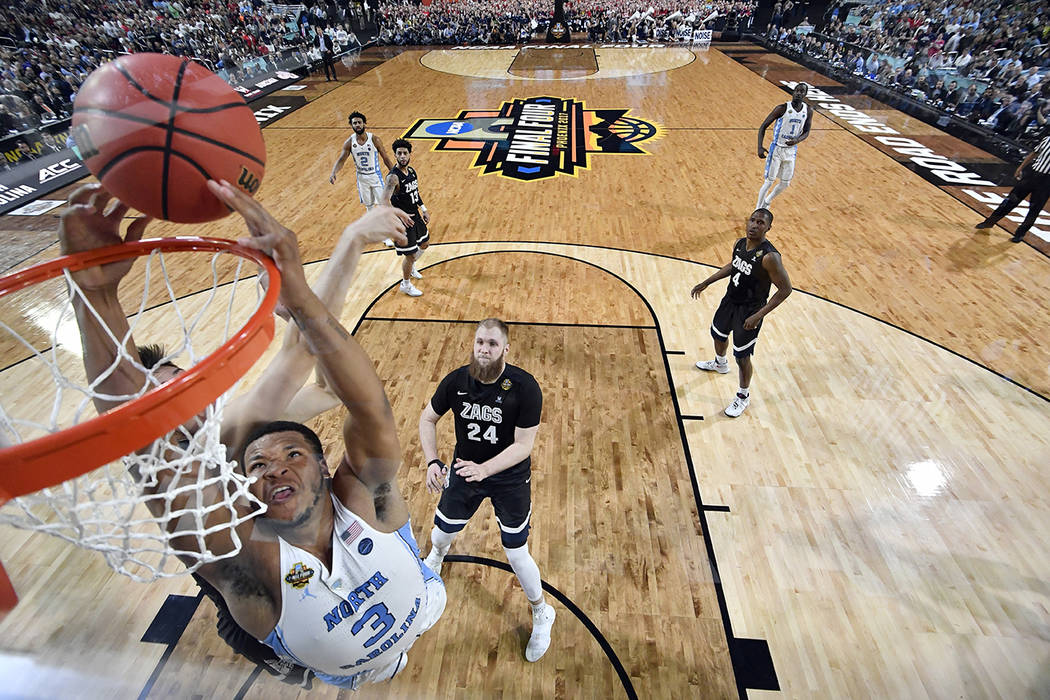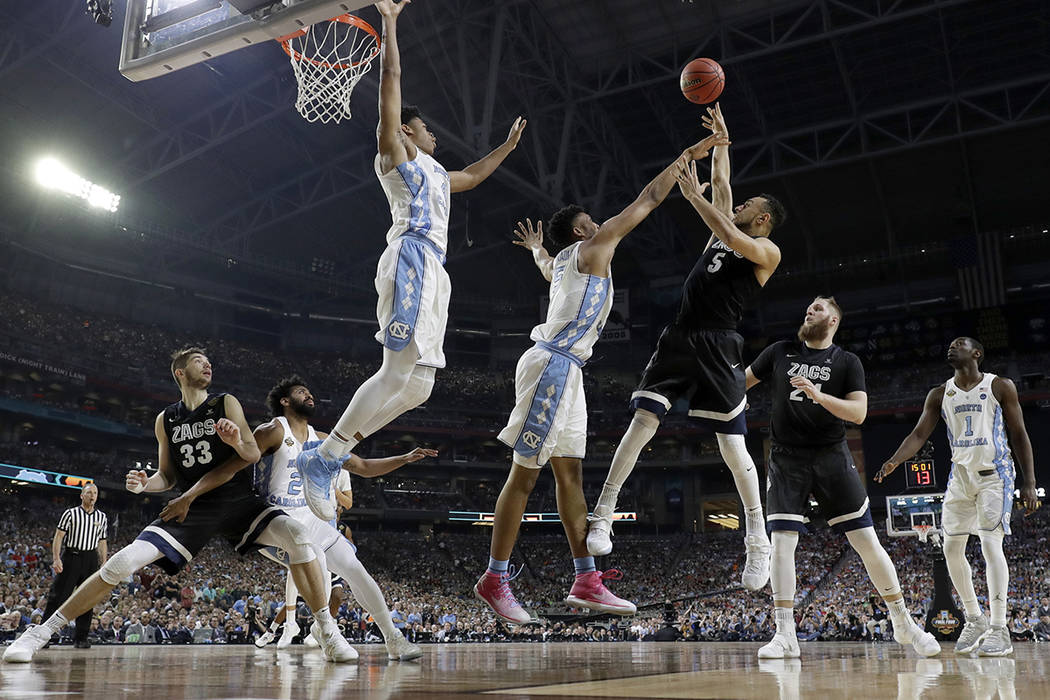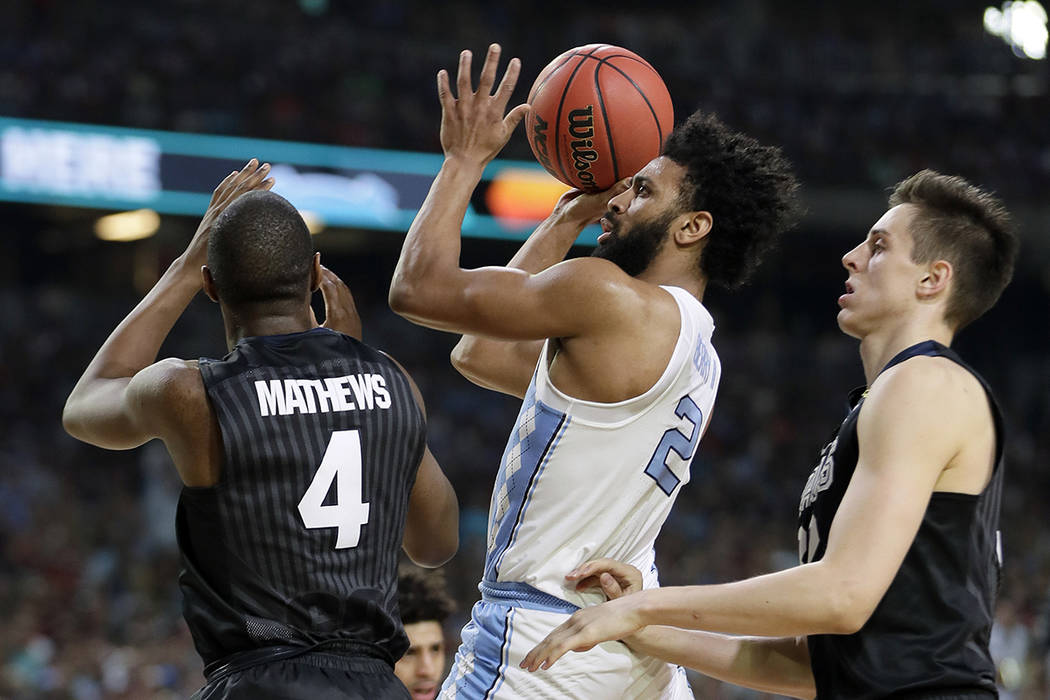 GLENDALE, Ariz. — It wasn't a great night for North Carolina. It just happened to be a slightly worse one for Gonzaga.
The Tar Heels were the last team standing in college basketball after defeating the Bulldogs 71-65 Monday in front of 76,168 at University of Phoenix Stadium. It was the sixth NCAA title in school history and North Carolina did it despite shooting just 35 percent from the field and making only four 3-point field goals.
What allowed Roy Williams' team to survive was Joel Berry II coming up big with 22 points. At the other end, the Tar Heels didn't let Nigel Williams-Goss, Gonzaga's floor leader, to take over the game late despite his best efforts to do so.
"I don't think either team played really well," North Carolina coach Roy Williams said. "But what we had to do was play the last three minutes, and that's what we did."
Gonzaga, which ended a remarkable season 37-2, battled throughout. The Bulldogs held a 35-32 halftime lead, though the Tar Heels were fortunate to be down only three following an opening 20 minutes which saw them shoot just 31 percent from the floor and make just 2 of 13 3-point tries.
But there were a ton of fouls called in the second half and Gonzaga paid the higher price, losing freshman big man Zach Collins with 5:03 to play. The former Bishop Gorman star was limited to just 14 minutes but had nine points and seven rebounds.
Ultimately what doomed Gonzaga was its own poor shooting. The Zags were just 34 percent from the field and 65 percent from the foul line (17 of 26) while committing 14 turnovers that UNC converted into 15 points.
Contact Steve Carp at scarp@reviewjournal.com or 702-387-2913. Follow @stevecarprj on Twitter.