Rae Burrell pays heed to coach, leads Foothill girls to state
February 22, 2017 - 7:55 pm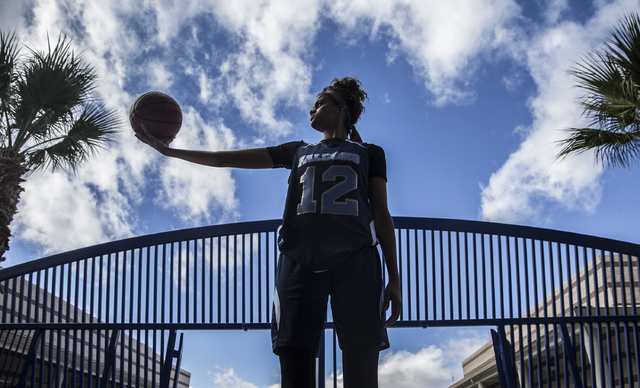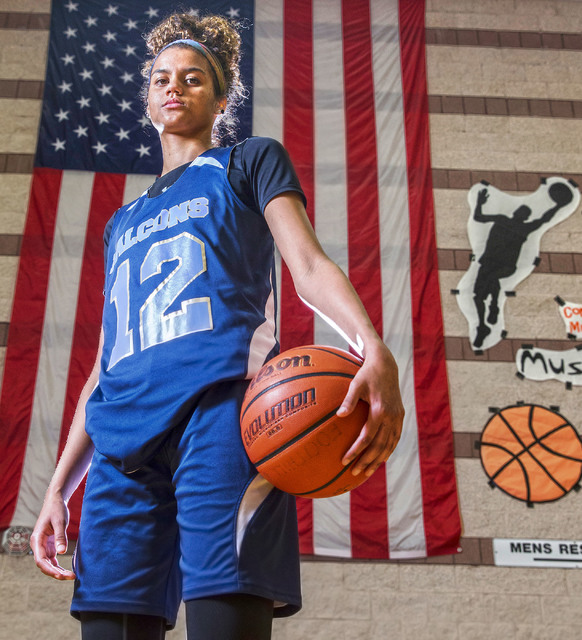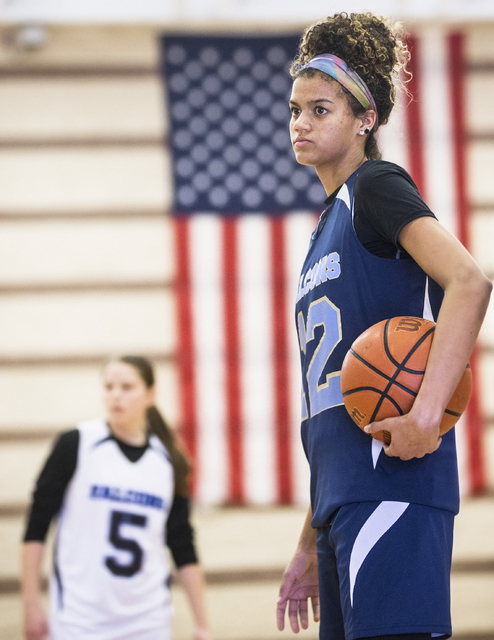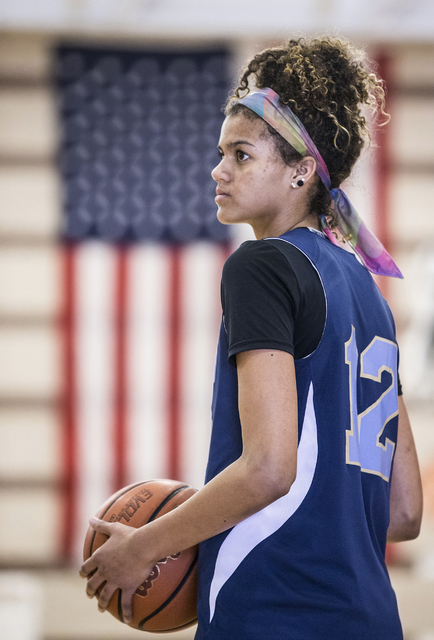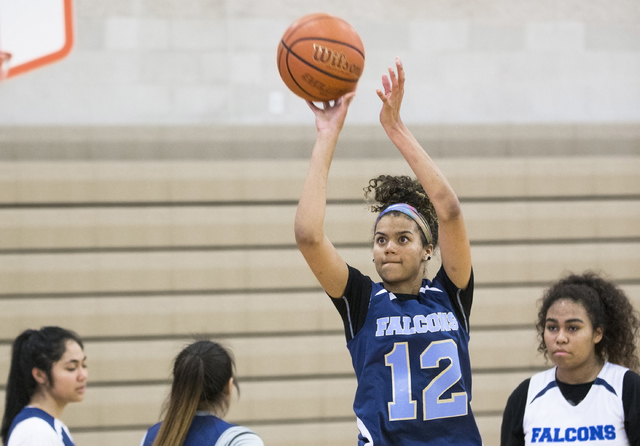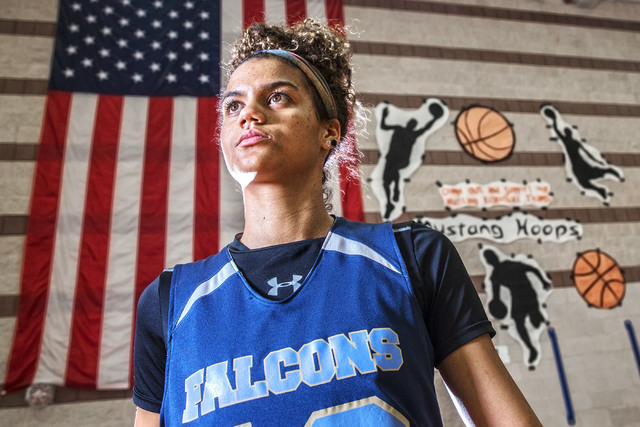 Foothill girls basketball coach Laura Allen and junior Rae Burrell quietly slipped into the trainer's room at Green Valley to talk after a late-December tournament game.
Burrell didn't start and played less than nine minutes — none in the fourth quarter — in the Falcons' blowout victory over Durango.
It was a clear message from the first-year coach to the Falcons' leading scorer.
"I was just trying to let her know I was serious about a team concept," Allen said. "The lesson is more important than the win for me at that point, because I knew coming into this year that we had the ability to get where we got on Saturday. She figured it out, luckily for us."
Burrell bounced back from the early-season benching to lead Foothill to its first Sunrise Region title since 2012 and a berth in the Class 4A state tournament.
The Falcons (19-8) take on Northern Region champion Bishop Manogue (25-2) in the state semifinals at 6:30 p.m. Thursday at Cox Pavilion.
"In the beginning of the year, we butted heads a little bit," Burrell admitted. "I just needed to work hard at practice. I learned that I need to not be selfish on the court and be a team player and get everybody involved because you can't just win with one person. You need the whole team."
Burrell averaged 19.6 points in the 16 games since Allen sat her down, and the Falcons went 12-4 during that span. In three games during the Sunrise Region tournament last week, Burrell averaged 25.0 points and 9.0 rebounds.
She had 31 points and 11 rebounds to help the Falcons upset top-seeded Liberty 55-52 in the title game.
"I think the key was everyone doing their role and playing as a team and staying calm even when we were down," Burrell said. "The harder teams we played, we learned what we need to do to get better."
Burrell, at 6 feet 1 inch tall, played primarily in the post as a sophomore for the Falcons when she was a first-team All-Southeast League selection.
Allen and assistant coach Kalee Whipple, a former UNLV assistant, have utilized Burrell on the perimeter this season to take advantage of her ball-handling skills and versatility.
Burrell is being recruited by several schools, including Dartmouth, Marquette, Rice, San Diego State and UNLV.
"From some of the coaches that are looking at her that have talked to me, they're like, 'We like her on the perimeter' because she has the height, she can shoot and she can drive," Allen said. "She likes to face the basket to see where an open lane is or where she can attack."
Bishop Manogue, making its fourth consecutive appearance at the state tournament, is expected to focus its defensive efforts on Burrell and Falcons shooting guard Trinity Betoney.
"We're not going to try to go in, 'Oh, we got this' because we beat a team that many haven't beaten before," Burrell said. "We're just going to stay humble and play the game we need to play and do the stuff that we need to do to win."
Contact reporter David Schoen at dschoen@reviewjournal.com or 702-387-5203. Follow @DavidSchoenLVRJ on Twitter.
Class 4A Girls State Tournament
At Cox Pavilion
Thursday's Games
Liberty (31-2) vs. Centennial (29-2), 3 p.m.
Bishop Manogue (25-2) vs. Foothill (19-8), 6:30 p.m.
Friday's Game
Championship, 6:10 p.m.