Mirage bettors place 6-figure wagers on Cavs in Game 2 of NBA Finals
Updated June 4, 2017 - 4:39 pm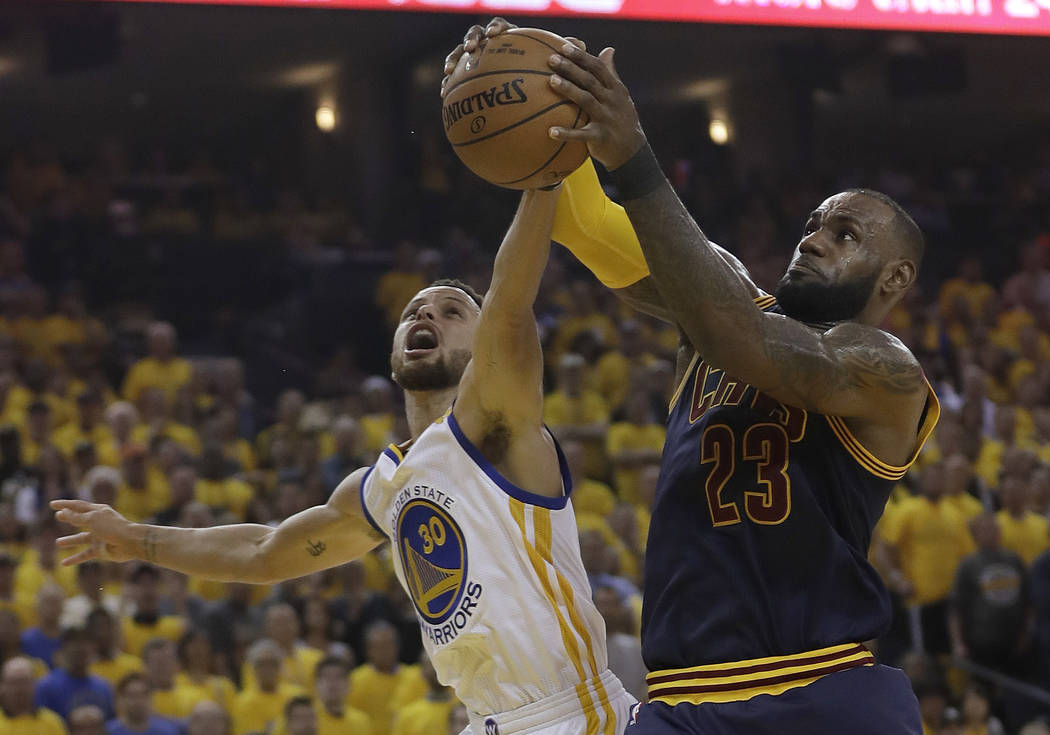 Bettors still believe in the Cavaliers at the Mirage sports book, which took a pair of six-figure money-line wagers on Cleveland to beat the Warriors on Sunday night in Game 2 of the NBA Finals.
One six-figure wager was placed on the Cavs at plus-350 and another at plus-300.
"We're really cheap right now on the money line. The Warriors are minus-370. But we can't seem to get any Warriors' money-line action now," Mirage sports book director Jeff Stoneback said.
Golden State, which whipped Cleveland 113-91 in Game 1 on Thursday, is holding steady as a 9-point favorite after opening at 8½.
"We're still getting a little bit of Warriors money at 9," Stoneback said. "The sharps probably won't get involved. They did nothing with the 9. If we had to go to 9½, maybe, but we're not going to have to because of those money-line bets on Cleveland."
The Mirage moved the opening number to 9 after a bettor made a five-figure wager on the Warriors laying 8½. Stoneback said the action on Game 2 has been light compared to Game 1.
"We've had a couple five-figure bets on both sides but it's been kind of quiet," he said early Sunday afternoon. "A lot of our casino players like to bet an hour or two before the game. I'm sure we'll have a lot of action."
The total has stayed at the opening number of 221½, five points lower than the opening number in Game 1.
Stoneback said the Cavaliers should be able to keep it close if they take better care of the ball than in Game 1, when they lost the turnover battle, 20-4.
"I can't see Cleveland playing any worse," he said. "If I was to bet the game, I would take the points. It's tough to stop the Warriors. They're a on a roll right now. But if the Cavaliers even up the turnovers, they should cover the 9-point spread."
Contact reporter Todd Dewey at tdewey@reviewjournal.com or 702-266-6080. Follow @tdewey33 on Twitter.