Bryce Harper says he hates BYU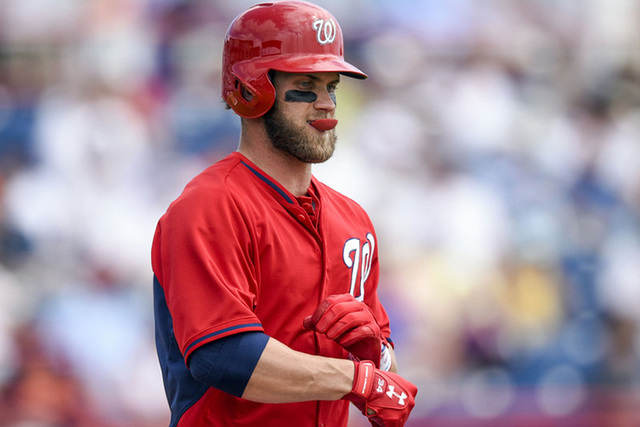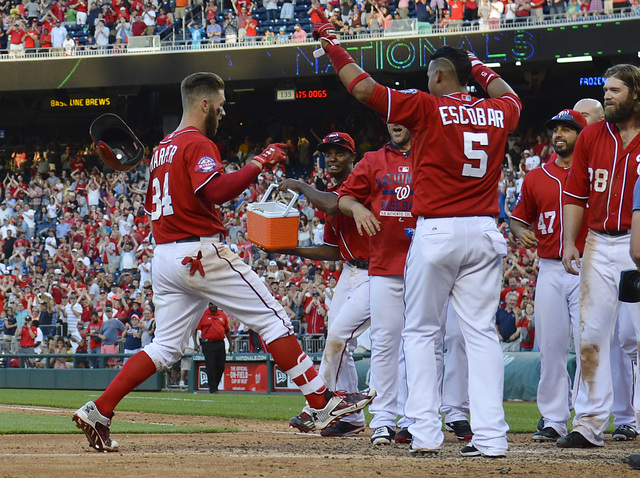 Before Bryce Harper blasted his major league-leading 20th home run for the Nationals on Tuesday night at Yankee Stadium, the Las Vegan laughed it up in a wide-ranging, highly entertaining interview on the MLB Network's "Intentional Talk" show with Chris Rose and Kevin Millar.
Asked to list his favorite incorrect Mormon stereotype, Harper said, "Oh my gosh, you really put that out there? I mean, c'mon. That's brutal. That everybody likes BYU that's Mormon. I hate BYU. There are a lot of Mormons that don't like BYU."
Asked how long it takes him to get the chocolate syrup out of his hair during Washington's signature victory celebration, Harper said, "It takes a lot less than it does to get ready for a game. Seriously, it takes me like 30 minutes to do my hair before a game."
The 22-year-old went on to discuss the grooming habits and appearances of his teammates: "J-Dub (Jayson Werth) takes a little bit of time, too. He's got his Murray's (pomade). So he throws his Murray's in there and lets it eat a little bit. As a team, I think we're a pretty good-looking team, especially starting with J-Dub from the top with the beard. Scherzer with the two eyes, I mean, that's incredible. That's one of the coolest things I've ever seen. Drew Storen's got the puppies, so you've got a puppy like that, you're all good man."
A Las Vegas High School and College of Southern Nevada product, Harper also talked a lot about his youth baseball days in Las Vegas, from hitting his first homer at Arroyo Grande Park at age 7 — "It was on the Arroyo Grande back field. Field No. 4. I can remember it. I wanted to do cartwheels around the bases" — to teaming up with rising stars Joey Gallo and Kris Bryant when they were 13.
"Just imagine that one. It was dumb," Harper said. "We could beat most 1A high school teams in Vegas at 14 years old.
"I always had fun growing up and playing there."
One of the final questions was what was least likely to happen, that Harper would shave his head, give up eye black or button his jersey all the way.
"Shave my head. No chance. There's no way. You love your hair as much as I do," Harper said to Millar. "I mean, c'mon, you know how that is."
Check out the interview below.