Capital Cities, other bands pump energy into Las Vegas marathon
Updated November 12, 2018 - 12:14 am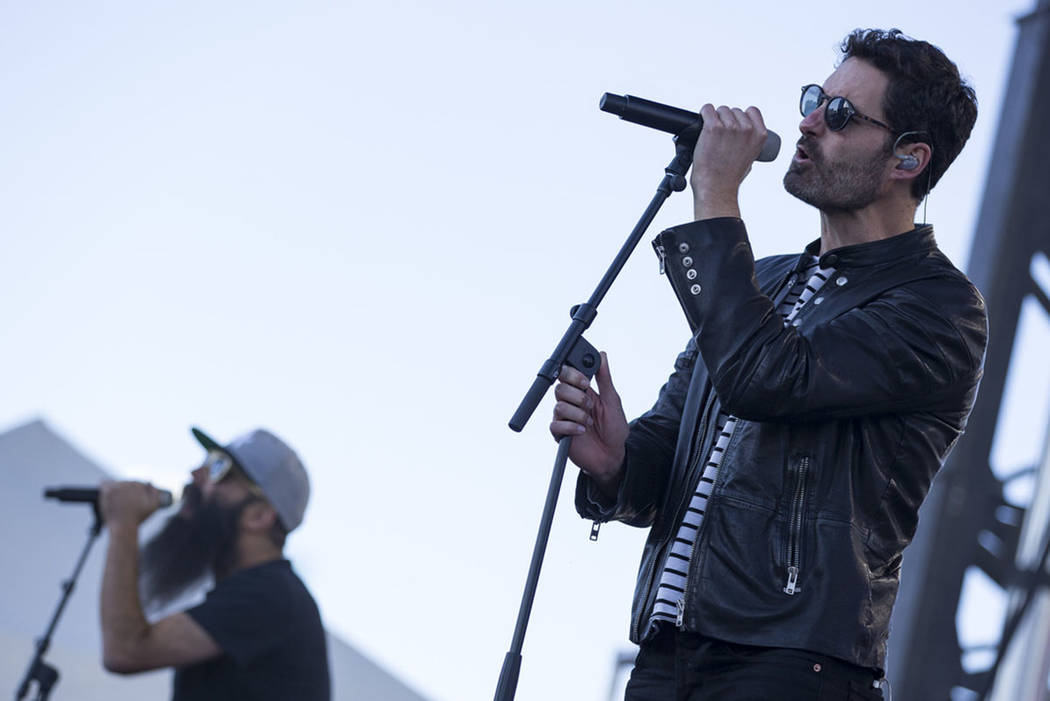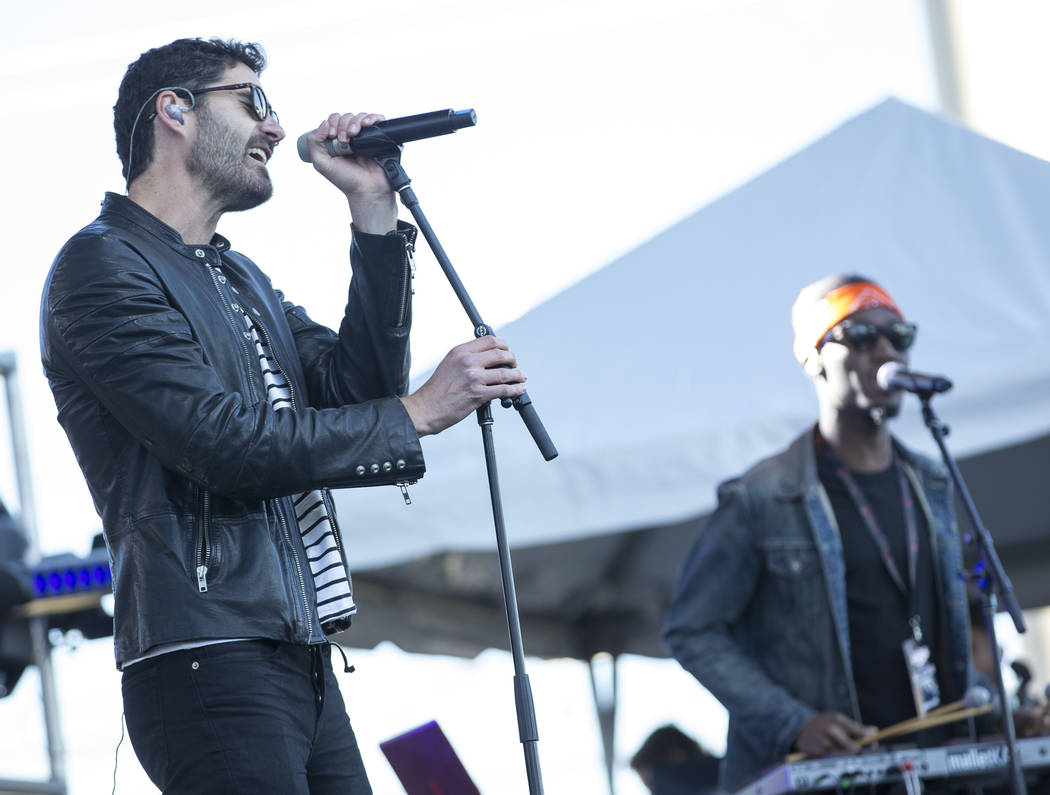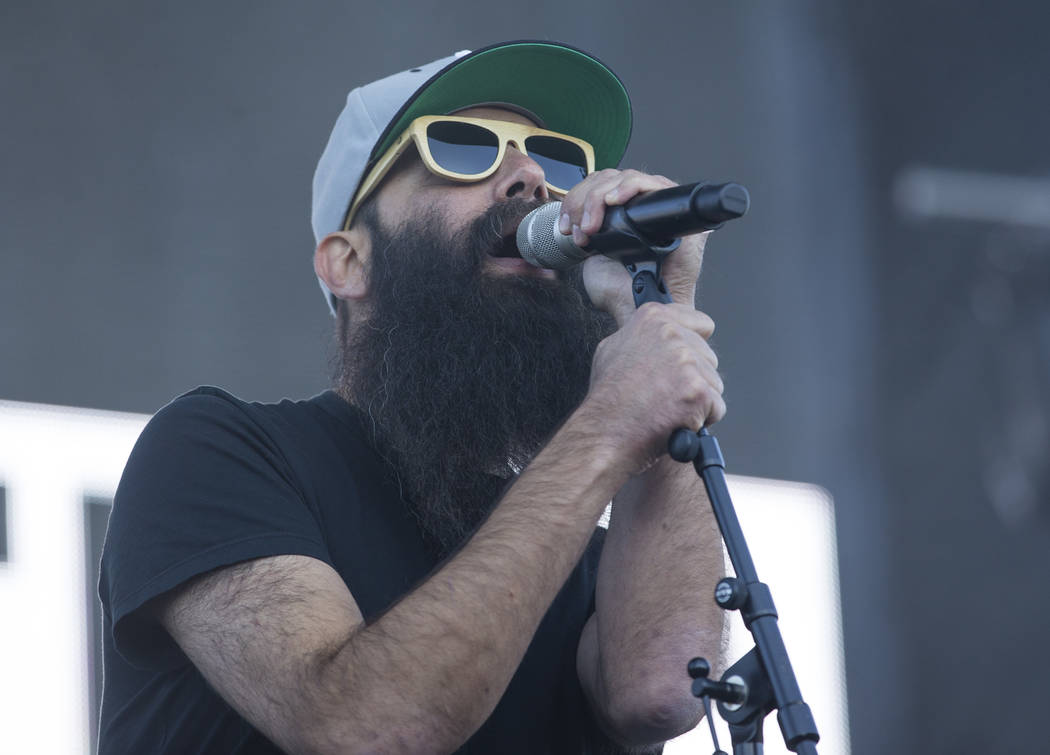 As Capital Cities performed its signature dance-pop hit "Safe and Sound," hips swayed, feet shuffled and fists didn't so much punch the chilly air as softly tap it.
No one could rightly call what was taking place "dancing," but it was far more energy than should be expended by anybody about to run 26.2 miles — or even 13.1.
Still more energy than anyone should expend before running 13.1 or 26.2 miles. #rnrvegas #stripatnight pic.twitter.com/BC2yyYDcB2

— Christopher Lawrence (@Life_OnTheCouch) November 12, 2018
During Sunday's festival-like concert before the start of the Rock 'n' Roll Las Vegas Marathon and its accompanying half-marathon, there was a line to pose for photos with a trio of runners dressed as Elvis, sequin jumpsuits and all. (The chafing! Lord have mercy, the chafing!)
As part of that official preparty behind Planet Hollywood Resort, marathoners showcased several ways of preparing for the race. Some gobbled bananas. Many stretched out on foam rollers. Others grabbed a complimentary beer.
It's hard to get more rock 'n' roll than that.
Even Capital Cities' slow songs — a cover of "Nothing Compares 2 U," for instance — had a trumpet-and-keyboards bounce to them, serving as some sonic motivation as well as a warmup for the 17 stages of live entertainment scattered along the route.
With temperatures in the 50s as the 4:30 p.m. start drew near, the singer for the San Diego-based disco-and-funk band Dim the Lights voiced her fears of how cold it would get once the sun went down. Between songs on a stage in the median between Bellagio and Paris Las Vegas, she asked if anyone in the crowd had any hot tea.
While marathoners ran down the northbound side of Las Vegas Boulevard, the 10K participants neared their finish line on the Strip. As they passed the stage in front of Treasure Island that hosted '80s cover band Groove Kitty, several 10K entrants sang along to "Footloose." One runner, either a huge fan or perhaps delirious from exhaustion, stopped to take photos for nearly a minute.
Closer to the finish line, an insurance company handed out metal noise-makers, providing that essential rock 'n' roll ingredient: more cowbell.
Rather than blasting a constant stream of rock music, organizers curated the course like a mixtape.
During the first 3½ miles, runners encountered a Beatles cover band, then some ska, punk and reggae, before circling back to hear a little more of the Fab Four.
When you stop during your 10K to take a photo of one of the bands. #rnrvegas #StripatNight pic.twitter.com/VptWsFzttl

— Christopher Lawrence (@Life_OnTheCouch) November 12, 2018
In need of a pick-me-up? There was the leather-and-greasepaint adrenaline of the Kiss tribute band Kissed Alive.
Something a little more soothing? Runners had three chances at that thanks to a Frank Sinatra tribute as the course looped around itself near the new showgirl-centric city of Las Vegas sign just north of the Stratosphere.
A marching band, taiko drummers and even Danny Koker's Count's 77 were scheduled to perform along the route.
About the only thing missing was an Iron Maiden tribute band playing nothing but "The Loneliness of the Long Distance Runner."
There's always next year.
Contact Christopher Lawrence at clawrence@reviewjournal.com or 702-380-4567. Follow @life_onthecouch on Twitter.