Centennial reserves get most of work in opening rout
December 4, 2014 - 10:39 pm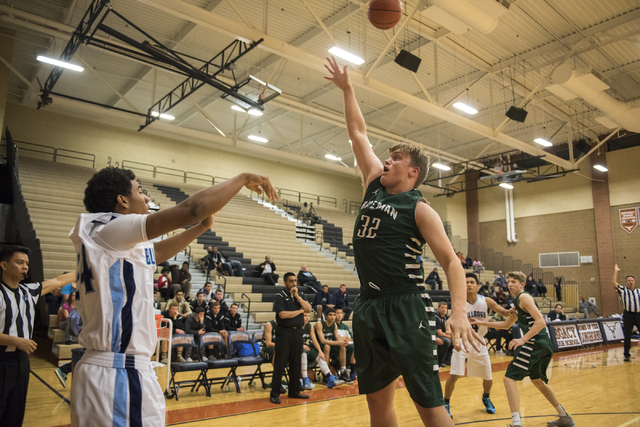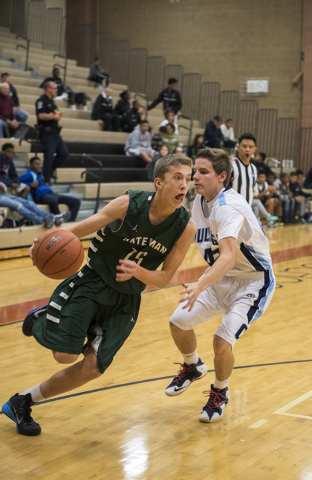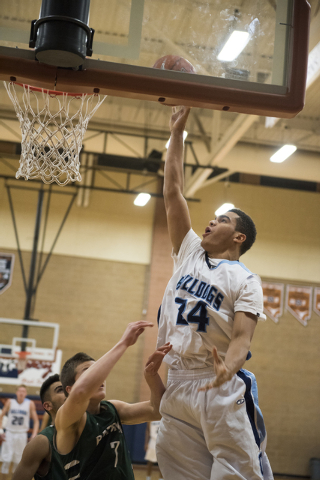 Centennial boys basketball coach Todd Allen knew his bench would log heavy minutes Thursday.
He just didn't realize the Bulldogs' substitutes would play almost the entire game.
Centennial scored the first 14 points and routed Robert Bateman (Canada) 71-31 in the opening round of the Legacy Tip-Off Classic.
"(Wednesday) night we had a real physical game with Coronado, and we were hoping to come in here, get a quick start and maybe get a little bit of rest," Allen said. "We're going to play six games in five days, so we were hoping for this."
Cameron Trailer finished with a game-high 10 points to go with five rebounds and two steals as 14 of the 16 players on Centennial's roster scored. Terrance Traylor added eight points for the Bulldogs (3-0), who will meet Mojave in the quarterfinals at 6:50 p.m. today at Legacy.
The Bulldogs scored six points in the first 30 seconds, and Centennial's starters went to the bench with 5:31 remaining in the first quarter and didn't return.
Darrian Traylor, a UC Irvine signee, produced six points and two assists in his limited minutes, and sophomore standout Troy Brown had four points, one assist and one block.
Kamakana Winquist came off the bench to provide seven points, seven rebounds and three blocks for Centennial, and Dominic Jackson-Anasson notched six points, six rebounds and three blocks.
The Bulldogs led 46-16 at halftime and by 45 points in the fourth quarter. A running clock was used for the final 10:35.
"We were trying to execute our plays, that's the main thing," Allen said. "We just want to see them develop. That's the key, using these tournaments to do that, to get us ready for league play. It's good to have one of these games once in a while, because those kids do work hard in practice, and you want to reward them."
Jackson-Anasson provided the game's two highlights. On the first possession of the second quarter, the 6-foot-8-inch senior caught an alley-oop pass from Terrance Traylor and dunked. Then, early in the third quarter, Jackson-Anasson converted a fast-break dunk off a nice feed from Winquist.
"Dom's new to our program, so getting him some looks was important," Allen said. "He's right there. We just need him to buy into the rebounding role and play good defense, and everything else will come together for him."
Keenan Adams-Barausse led Robert Bateman with seven points.
Contact reporter David Schoen at dschoen@reviewjournal.com or 702-387-5203. Follow him on Twitter: @DavidSchoenLVRJ.