Colorado Rapids pick UNLV's Bradley Kamdem in 3rd round of MLS draft
January 19, 2016 - 3:27 pm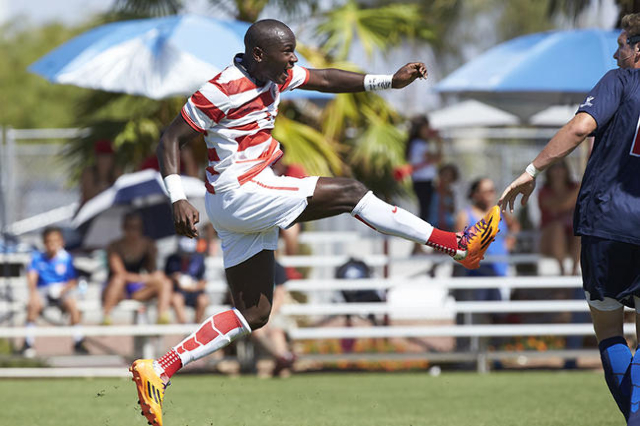 UNLV defender Bradley Kamdem was selected by the Colorado Rapids in the third round of Tuesday's Major League Soccer SuperDraft.
Kamdem was picked 58th overall and 17th in the round. The Paris native was a three-year starter for the Rebels after transferring from Huntington University. This season he earned second-team all-region honors and first-team All-Western Athletic Conference.
"It was very exciting and unexpected," Kamdem said in a statement through UNLV. "After I did not get an invite to the MLS combine I didn't think I had a great chance in the draft, so I just came into today with my fingers crossed.
"Now I'm looking forward to joining the team and getting into the preseason and showing them what I can do. I'm excited to join the program as well, I've followed Colorado for the past few years and I know several of their players after we've played against them in the spring the last two years."
Kamdem was the fifth UNLV player to be drafted by an MLS team and the second in as many years after Salvador Bernal was picked 72nd over last year by Toronto FC.
"We couldn't be more excited for this opportunity that has presented itself to Bradley," UNLV coach Rich Ryerson said. "UNLV men's soccer has been very fortunate in the last two years with our success, and to now have players drafted in back-to-back years, the impact this will have on our program and recruitment will be huge."