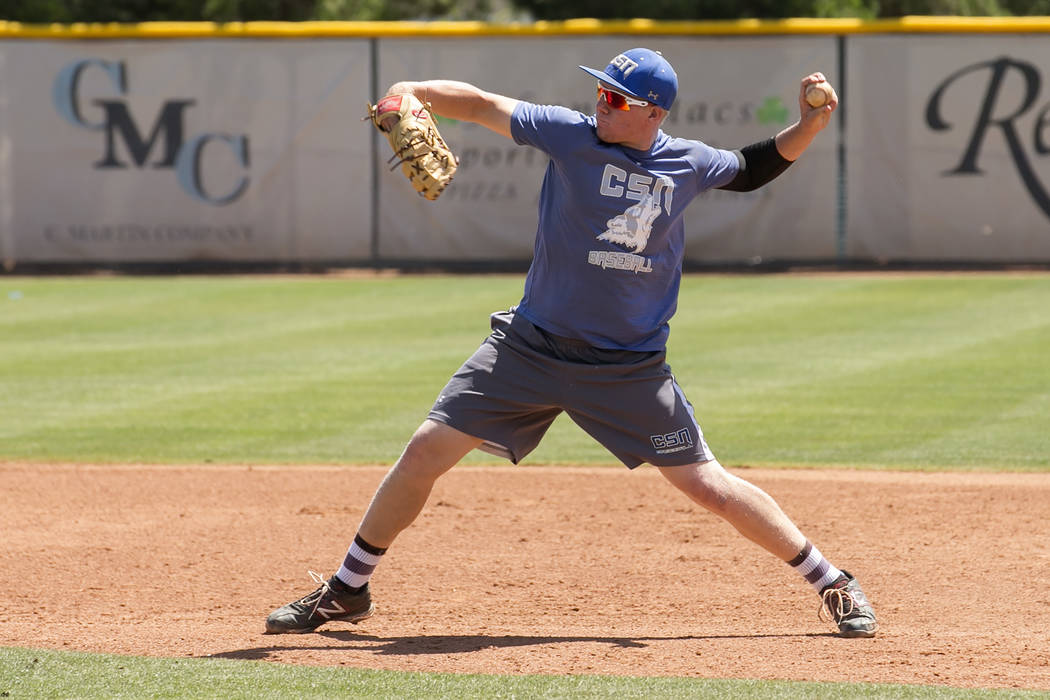 Blake Wiggins went 3-for-5 with a home run and scored five runs to back stellar relief pitching from Alex Tisminezky and lead College of Southern Nevada to an 8-5 win over Central Arizona in the title game of the NJCAA Western District baseball playoffs Saturday in Yuma, Arizona.
The Coyotes (45-16), who advanced through the losers' bracket and beat the Vaqueros (42-23) twice Saturday, earned a berth in the NJCAA World Series, slated for May 27 to June 3 in Grand Junction, Colorado.
Tisminezky, a Bishop Gorman product, shut out Central Arizona on one hit and no walks and struck out four over the final five innings.
Silverado product Dillon Johnson went 2-for-4 with three RBIs for CSN.
In the Coyotes' first game Saturday, a 15-5 win, Wiggins had three hits and four RBIs, and Johnson had four hits and drove in two runs.