Desert Pines' Jazmin Felix has strategy for state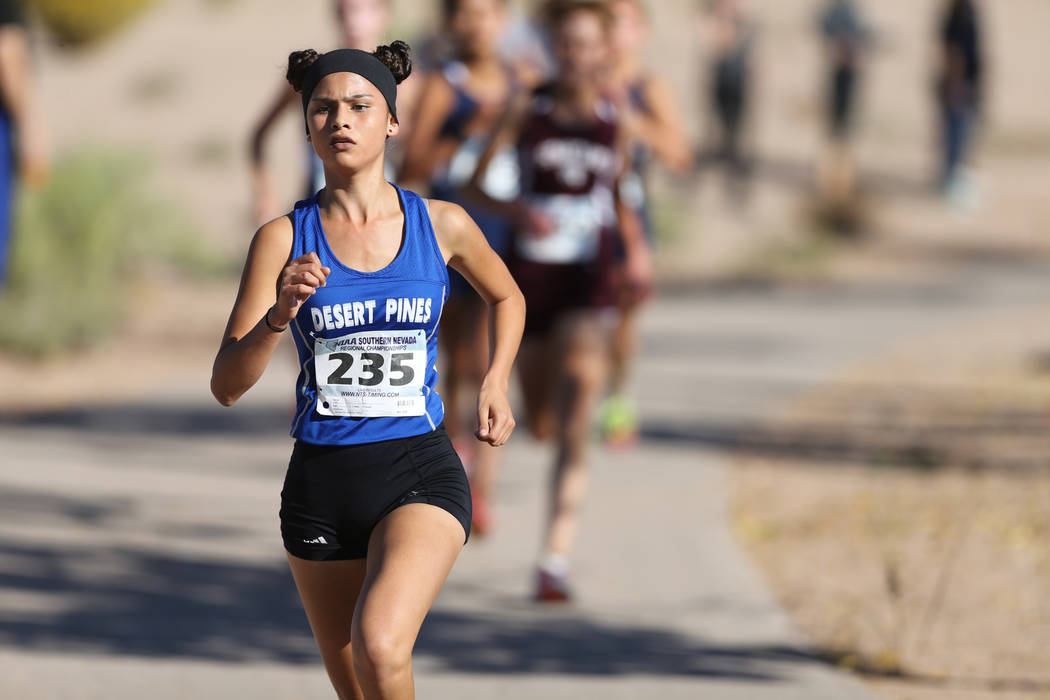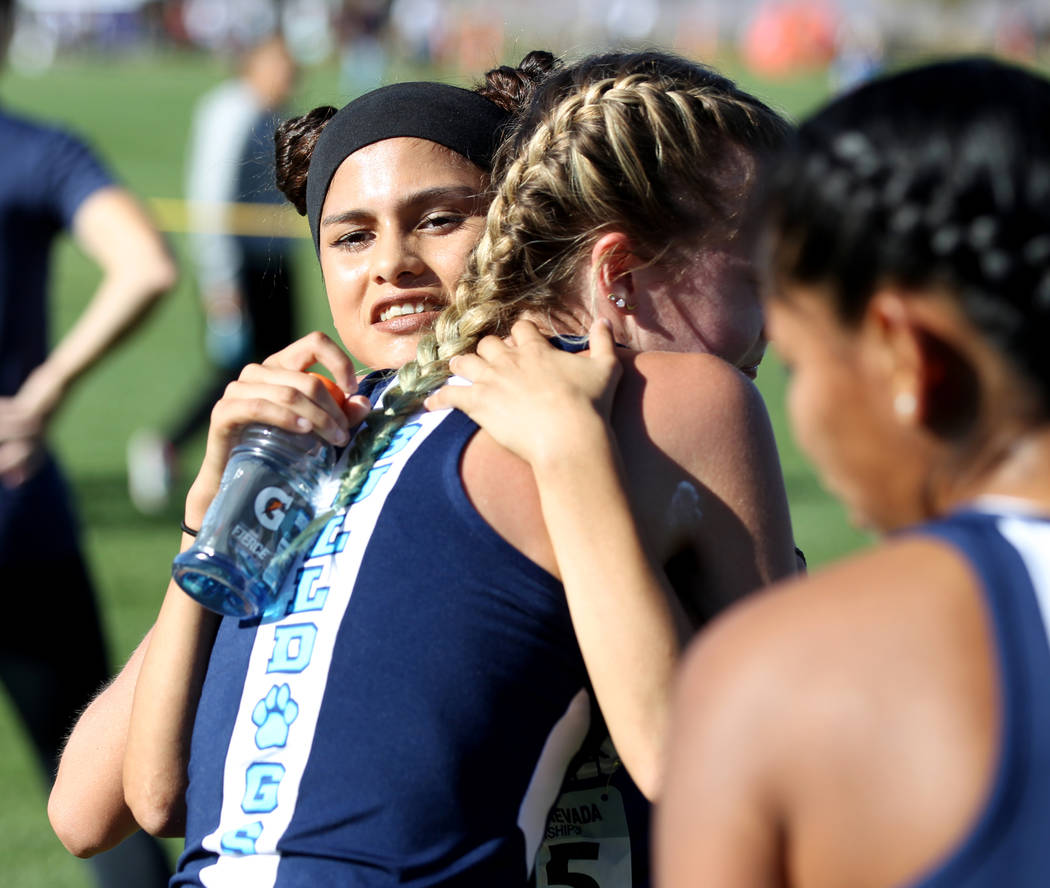 When Jazmin Felix first began running cross country as a freshman, she had no idea about strategy. The Desert Pines junior has a definite plan in place as she prepares for Saturday's Class 4A state meet.
"My goal is to pace with the Reno girls in the front," Felix said. "It's nerve wracking knowing that it's the big time. I know everybody's going to push it; they're going to give it all their best. My goal is to win state."
Felix has won plenty since evolving from that freshman runner with no idea how to pace herself.
She won five races this fall, including last week's Mountain Region title. Felix should be one of the area's top female finishers in the Class 4A girls meet, which is scheduled for 10:35 a.m. at Boulder City's Veterans' Memorial Park.
"Now she knows she's going to stay there with the top group," Desert Pines coach Liz Aguilar said. "The last mile, that's when she knows when has to give it her all and just leave the pack."
Felix wasn't a runner before taking up the sport as a freshman at Arroyo High in El Monte, California. But Aguilar isn't surprised at how quickly Felix has evolved into one of the best in the state.
"She's just a very goal-driven young lady," Aguilar said. "Just one of those girls that even after practice, she's like, 'Can we go further? Can we do something extra?' She just always wants to do more."
Felix was second at the Class 3A state meet last season, but found things a little tougher running at the 4A level this season.
"What is different is the competition, the competitiveness," Felix said. "In 3A, to me, I really didn't have competition, competition. So that's what I've noticed was different."
More competition, but similar results. Along with the five wins, Felix had a pair of second-place finishes this season. Aguilar said the junior's focus is what set her apart at the region meet, which was run on the same course as state.
"She just stayed very relaxed, very focused," Aguilar said. "She uses that to her advantage. Compared to everybody else, she looked, I'm going to say like a gazelle. Like she's not putting in any effort at all."
More preps: Follow online at nevadapreps.com and @NevadaPreps on Twitter.
Contact prep sports editor Damon Seiters at dseiters@reviewjournal.com or 702-380-4587. Follow @DamonSeiters on Twitter.
State Meet Schedule
At Veterans' Memorial Park, Boulder City
Class 2A girls, 10 a.m.
Class 4A girls, 10:35 a.m.
Class 3A girls, 11:10 a.m.
Class 2A boys, 12:15 p.m.
Class 4A boys, 12:45 p.m.
Class 3A boys, 1:15 p.m.