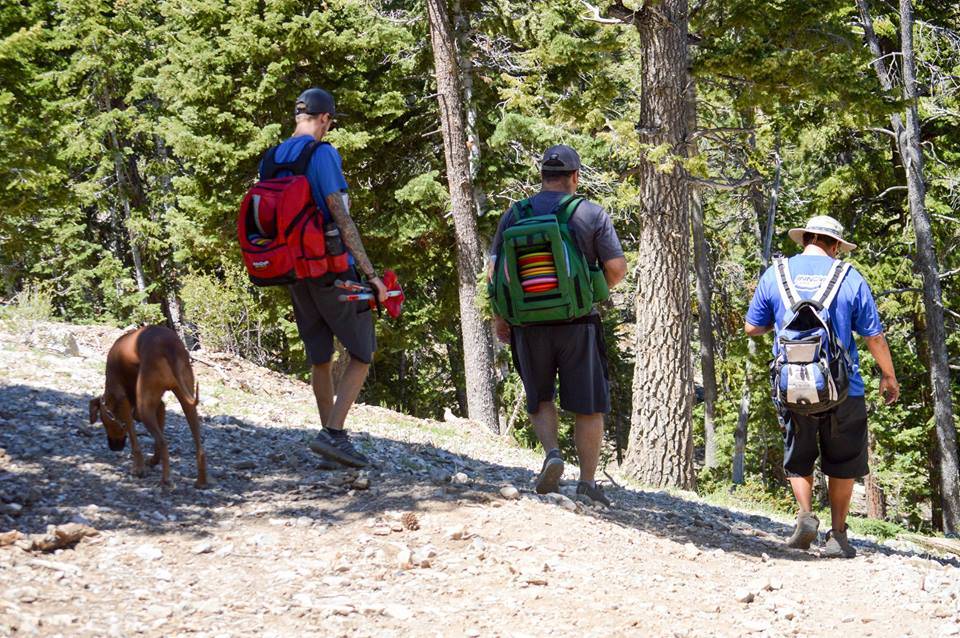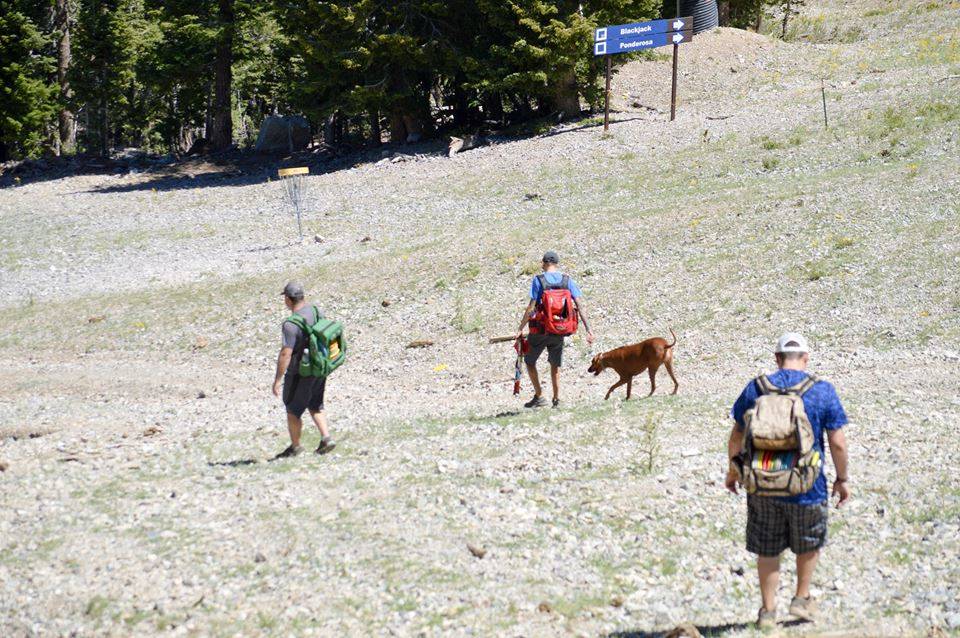 High in the mountain altitude, hundreds of discs will be flying through Lee Canyon on Saturday.
The resort is putting on its annual Birdies and Beers disc golf competition starting at 8 a.m., a relaxed competition that will feature many members of the Las Vegas Disc Golf Club. The club helped set up the 18-hole mountain course, which can be difficult to traverse due to the terrain and elevation changes.
"We definitely want people to know that this is an intermediate course, not a beginner course," Lee Canyon Marketing Director Jim Seely said. "It takes a little bit of skill to make sure your discs don't get away from you on a hill."
The journey through the course, where competitors will try to hit 18 targets in the fewest amount of throws, doubles as a disc golf round and a hike. Las Vegas Disc Golf Club President Jesse Hynie said the experience is not for all the clubs members, though registration is open to the public online for $35.
Competitors can bring their own equipment or pay $19 for a rental package. The competition itself will be loose due to four beer stations being placed along the course.
"It's really fun because it's really casual. The beer stations just make it a fun atmosphere," Hynie said. "It's really designed to go out and have a good time."
The annual event used to stand on its own, but is now the beginning of Mountain Fest at Lee Canyon. The disc golf competition kicks off the day, with a beer garden featuring local and regional breweries opening at 11 a.m.
"We're really excited. We bumped it up a little bit," Lee Canyon Marketing Director Jim Seely said. "We did featured beers the last few seasons but this is the first year we're bumping it up to a beer garden."
An hour after the beer garden opens, performances by local bands The All Togethers, When We Escape and Stoked! will begin. Coming up to listen to the bands or just watch the disc golfers is free. Admission to the beer garden starts at $25.
The event can add up to a full day for those starting early on the disc golf course, which means competitors will have to pace themselves throughout the day, too.
"You just really want to keep your head about you and drink responsibly," Hynie said. "Just keep safety in mind."
Recreation notebook appears Wednesdays. Contact Ben Gotz at bgotz@reviewjournal.com. Follow@BenSGotz on Twitter.