EAGLES TRIUMPH AFTER TRAGEDY
October 29, 2008 - 9:00 pm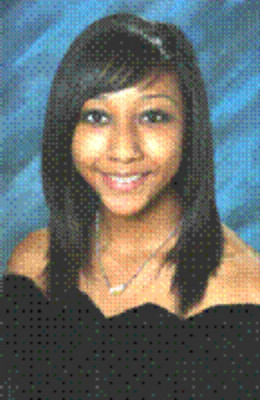 Bethany Smith, Margot Potter and Ashley Vince had talked about it since they were freshmen.
When they were seniors, they were going to win Boulder City High School's first girls golf state championship.
But only two of them had the chance to do so.
Smith died Sept. 20 of Wolff-Parkinson-White syndrome, a condition that developed after she was diagnosed with a heart murmur when she was 3 years old. She was 17.
With the season already three weeks under way, the Eagles dedicated the remainder of it to Smith.
They capped the season with a dominant performance at the Class 3A state meet Oct. 21 at Spring Creek Golf Course, posting a 775 to win by 18 strokes.
"Her spirit was with them in Elko," said Smith's father, Larry. "There was no question they were going to win it."
After Smith's death, Boulder City coach Regina Quintero held a team meeting in which she asked whether the Eagles felt comfortable continuing the season.
"Right away, their first response was, 'Yeah, we need to play,' " Quintero said. "I think the main reason for that is they felt like that's what she would have wanted us to do."
So there the Eagles were Oct. 21, wearing visors emblazoned with Smith's name.
Potter finished fourth individually, carding a two-round total of 183 on the par-71 course. She was followed by Vince in sixth (194), Indiana Mead in seventh (198) and Bridget Ward in a tie for ninth (203).
Upon returning from Spring Creek, the Eagles were serenaded on campus.
The band played for the team at lunch time. A marquee in front of the school celebrates their championship.
And the trophy?
On proud display on a desk in the main office.
One teacher even stopped class to have students give Ward a standing ovation.
"I was actually a little embarrassed about it," said Ward, a junior.
But in all the fervor, the Eagles never lost sight of Smith, who played 18 holes at Boulder Creek Golf Club the day before she died.
"Even though some of the girls knew Bethany longer, I think I was a little bit closer to her," said Ward, who was often given rides home from practice by Smith. "Me and Bethany kind of clicked really well last year.
"It was devastating. I know that Bethany would have wanted the team to keep playing. We just wanted to keep it going in her memory."
Smith, who began playing golf in the seventh grade, was a passionate writer and already had passed college English courses as a high school junior, said her mother, Marcia.
Only a week before her daughter died, Marcia Smith said, Bethany decided she wanted to major in journalism at UNLV.
"She touched an awful lot of people," Marcia Smith said. "Generally, girls have one best friend. There are 10 or 15 people who considered her to be their best friend."
It took time for the Eagles to cope with tragedy in the midst of the most successful season in program history, Quintero said.
"It took a lot of talking and a lot of listening to them, and sometimes even trying to get them to talk and say how they felt," she said.
Added Larry Smith: "Sometimes the answer is, there's not an answer."
Larry Smith will never forget the first time he saw the visors the Eagles would wear to Spring Creek in his daughter's memory.
"It brought tears to my eyes when I saw that," he said. "She was with them, no doubt. She wasn't going to let them go to state without her."
Contact reporter Tristan Aird at taird@reviewjournal.com or 702-387-5203.
NevadaPreps.comIn-depth high school sports coverage