Floyd Mayweather adds $3.5 million Bugatti to his car collection — PHOTO
October 27, 2015 - 5:32 pm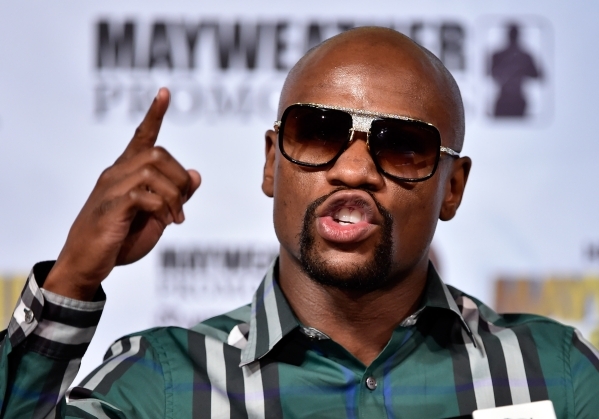 It didn't take long for Floyd Mayweather Jr. to replenish his luxury car collection.
The retired boxer — who lost four cars, including two Rolls-Royces and a Bentley, in a fire in early October when the trailer transporting the vehicles from Las Vegas to Miami went up in flames — took to Twitter and Instagram on Monday to show off his new toy, a $3.5 million 2015 Bugatti Veyron Grand Sport Vitesse.
Mayweather's fourth Bugatti, which features a matte black-and-orange paint job, can accelerate from 0-to-62 mph in 2.7 seconds and can reach a top speed of 252 mph. By comparison, the $4.8 million Koenigsegg CCXR Trevita supercar Mayweather bought in August goes from 0-to-62 in 2.9 seconds and can reach a top speed of 254 mph.
Mayweather, who reportedly made $300 million for his megafight against Manny Pacquiao, also owns three Ferraris, a Lamborghini, an Aston Martin and several Bentleys and Rolls-Royces.
Like Sports News on Facebook: