Floyd Mayweather Jr., Sam Schmidt headline Southern Nevada Sports HOF class
Updated March 13, 2017 - 6:29 pm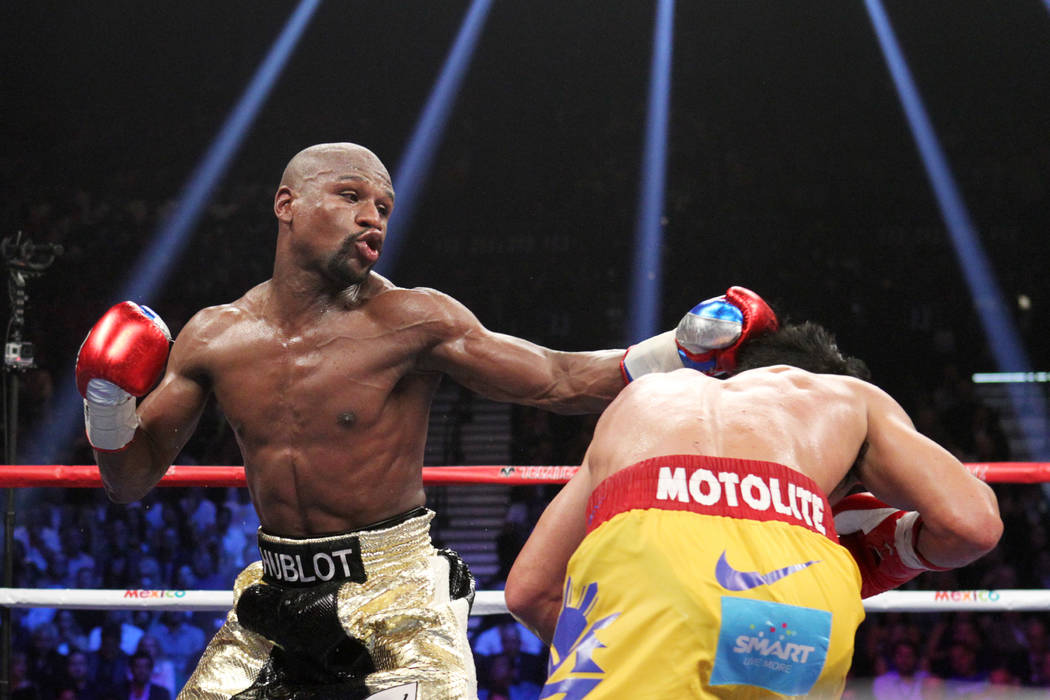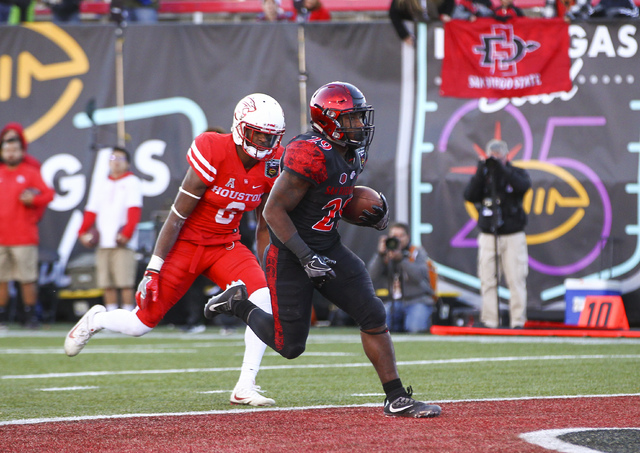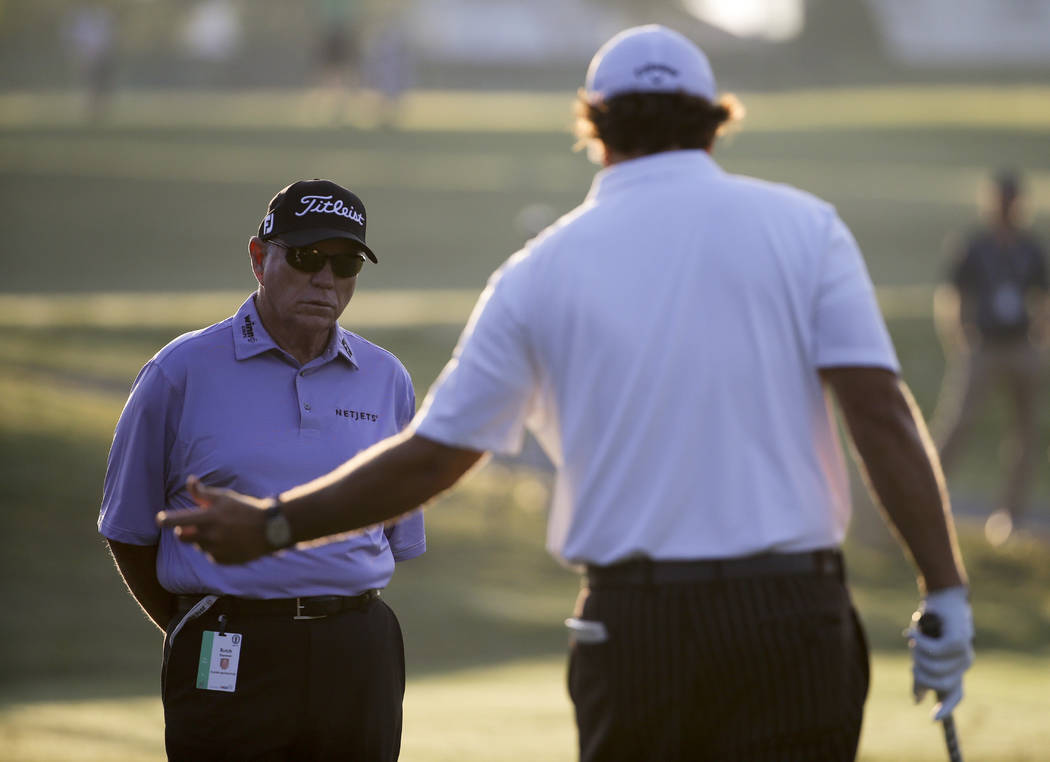 Floyd Mayweather Jr. is once again being recognized in Nevada for his accomplishments in the ring.
The world champion welterweight boxer who retired in 2015 undefeated in 49 fights, with 26 knockouts, heads the 2017 class of inductees into the Southern Nevada Sports Hall of Fame on June 2 at Orleans Arena.
Joining Mayweather are Henderson race car driver and owner Sam Schmidt, golf professional Butch Harmon, former football player and high school coach Overton Curtis and the Las Vegas Bowl.
The official announcement will be made Tuesday at the Hall of Fame's home at Findlay Toyota.
Mayweather, 40, who is a member of the Nevada Boxing Hall of Fame, issued a statement on his selection, saying: "I am honored to be inducted into the Southern Nevada Sports Hall of Fame. Nevada has been my second home for over 20 years now, so to be recognized for my achievements by this organization, along with the other inductees, both those in my class and the others before us, is truly special. I look forward to the evening of June 2nd."
Harmon, 73, a renowned teacher of golf for six decades, is best known for his work with a young Tiger Woods. But he also has helped the careers of dozens of professional players, including Rickie Fowler, Phil Mickelson and Natalie Gulbis at his school at Rio Secco Golf Club in Henderson.
"This means a lot," Harmon said Monday. "I've lived in Las Vegas 20 years and I've seen how important golf is to the community and for tourism and to have played a part in helping promote the game and being recognized for it by the Hall of Fame is something I'm very appreciative of."
Schmidt, 52, was a star driver in IndyCar racing but had his career cut short in 2000 after a crash left him a quadriplegic. He has remained active in the sport as a team owner and has been the recipient of numerous awards for his charity work with paralysis causes.
"I initially thought I was too young to be in a hall of fame," Schmidt said Monday. "But I look at Henderson as my adopted hometown and and you look at the people in the Hall of Fame here and the people I'm going in with and it's jaw-dropping."
Curtis, a four-sport athlete at Las Vegas High School, played halfback at Utah State and led the nation in kickoff returns in 1957. In 1959, he signed with the Pittsburgh Steelers after being drafted in the 11th round, then returned to Las Vegas and coached a variety of sports at Valley and Rancho Highs, including football, basketball, soccer and track. He died in 1991 at age 55.
The Las Vegas Bowl, which grew out of humble beginnings in 1992, is one of the mainstays of the college bowl season. The game, which is played in mid-December at Sam Boyd Stadium, has generated an estimated $325 million for the local economy in its 25 years.
Tickets for both the dinner and the June 1 golf tournament at Las Vegas National are available by calling 702-522-7380.
Contact Steve Carp at scarp@reviewjournal.com or 702-387-2913. Follow @stevecarprj on Twitter.
CLASS OF 2017
This year's induction class of the Southern Nevada Sports Hall of Fame (ceremonies will be held June 2 at Orleans Arena):
— Overton Curtis, High School coach
— Butch Harmon, golf teaching professional
— Floyd Mayweather Jr., undefeated world champion boxer
— Las Vegas Bowl
— Sam Schmidt, former IndyCar driver and current motor sports team owner