NFL teams up with National Domestic Violence Hotline
September 19, 2014 - 8:20 am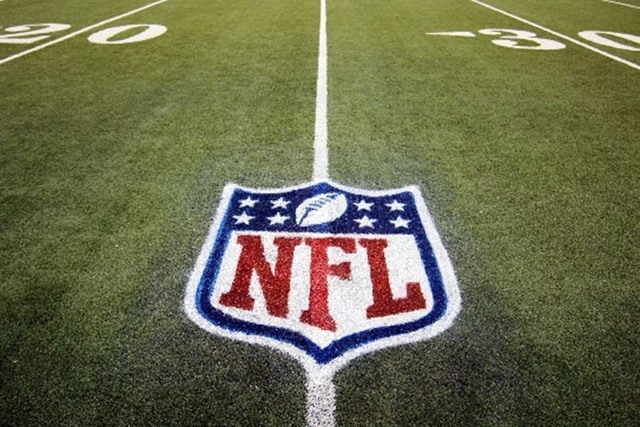 The NFL has teamed up with the National Domestic Violence Hotline to provide "much-needed resources" to the organization in order to help women who have been abused.
A hotline spokesperson told ESPN.com that the commitment was a "multiyear, multimillion dollar deal."
The organization said that just days after the release of a video showing Baltimore Ravens running back Ray Rice punching and knocking out his then-fiance and now-wife, Janay Palmer, in an Atlantic City hotel casino elevator in February, the Hotline's call volume increased by 84 percent.
The calls have remained higher than normal with spikes happening after each new report about domestic violence charges against NFL players.
"We have never had the funding needed to meet the demand for our services from those seeking help with domestic violence and dating abuse," president and CEO Katie Ray-Jones said in a news release Thursday. "Last year, because of this lack of resources, more than 77,000 calls went unanswered.
"Recent domestic violence incidents involving NFL players pushed the capacity of our organization to unprecedented levels. Because of this long-term commitment by the NFL to provide The Hotline with much-needed resources, our services will finally be accessible to all those who need us when they bravely take the first step to find safety and live a life free of abuse."
NFL commissioner Roger Goodell, who continues to come under fire for his handling of the Rice scandal and with other players being charged, announced Monday the promotion and hiring of four women to help the league with domestic violence and other social issues.
Anna Isaacson, the NFL's vice president of community affairs and philanthropy, was promoted to the new role, which will oversee education, training and support programs relating to domestic violence, sexual assault and matters of respect.
Isaacson said in an interview with USA Today Sports that she and other league officials, including Goodell, are fully in tune with the domestic violence controversy and take it "incredibly seriously."
"I think the good news is that we have cared about these issues for many years," Isaacson told USA Today. "We know we don't have all the answers. We are bringing in the right people to guide us, to help us make decisions that move this issue forward and to really now take this opportunity and allow us to make a massive difference for thousands of women around the country."
Isaacson said she talks to Goodell probably six times a day and that he is an "active part" of her group's meetings.
"We're working night and day on this topic right now," Isaacson said. "This is the most important thing that we are doing right now. … We have an issue, clearly. We have an issue. If we have one issue it's too many. We know that this is a much broader issue than the NFL and we know that we have a responsibility now to help fix that."
The National Domestic Violence Hotline is a non-profit organization established in 1996 as a component of the Violence Against Women Act (VAWA).
RELATED:
NFL announces new domestic violence policy
Another NFL player arrested for domestic abuse, deactivated
Cardinals RB Dwyer head-butted wife, police say
ALSO: See AP's timeline on the Adrian Peterson and Ray Rice cases.