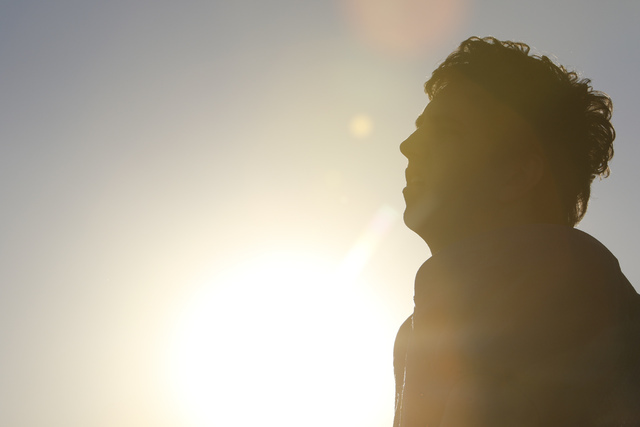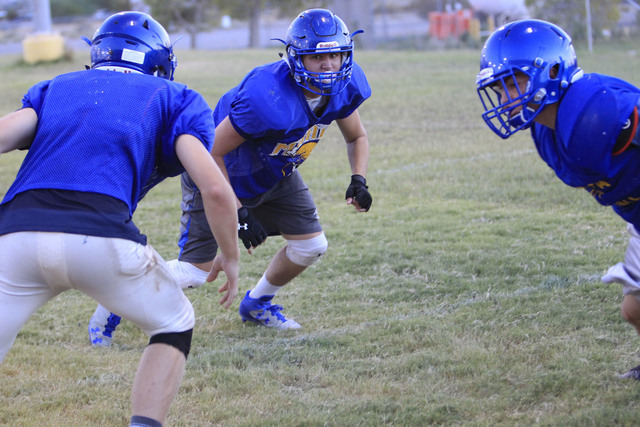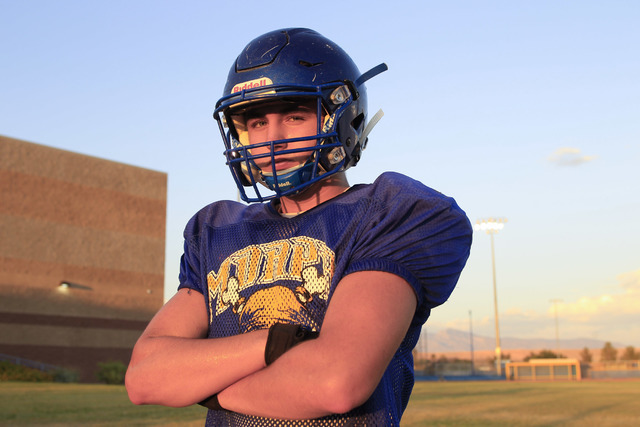 In 2014, they won a state title with an undefeated season. In 2015, they lost in the state title game. In 2016, they will return one offensive starter.
It will be a season unlike any other for the Moapa Valley Pirates and coach Brent Lewis.
"Most people are calling us in rebuilding mode," Lewis said. "I wouldn't necessarily say we're rebuilding. I'd say we're…"
He paused.
"Sort of rebuilding, I don't know," he said with a laugh. "We're just green."
Moapa Valley returns only senior center Cameron Larsen to the offense and just four starters to the defense. In all, 10 lettermen will be back from last season's squad that dropped the state title game to Churchill County 34-27.
The lack of returnees means not many Pirates are fueled by last year's loss in the state final. Senior Dalyn Leavitt is, and the linebacker and fullback remembers it all too clearly.
"It was the worst feeling, to get to your ultimate goal and fall seven points short," Leavitt said. "It was devastating."
Leavitt led the team in tackles last season and will anchor the defense moving from outside linebacker to middle linebacker. He was the backup quarterback last season, but will see more action on offense by moving to fullback.
Leavitt was named a team captain last week, along with Larsen, senior Wesley Wright and senior Ricky Billsie. The coaching staff will look to them to help usher in a new team that Lewis repeatedly referred to as "green."
"They're a little inexperienced, but they're capable and talented players," Leavitt said.
Among the many new faces on varsity this season will be Daxton Longman, who will be under center after playing quarterback for the junior varsity last year. He will look to replace Nate Cox, who threw for 1,511 yards and 17 touchdowns last season. Wide receiver Dayton Wolfley also did not play varsity last season, but Longman throwing to him could be a major part of the offense.
Lewis doesn't like the stigma of being called a rebuilding program. He credits the past 14 years of Moapa Valley football in which the Pirates have gone 128-42.
"We don't ever approach the season as rebuilding," Lewis said. "We've had a level of consistency that every year the senior class has stepped up and assumed the mantle. We're waiting to see if the seniors will do that this year."
Moapa Valley opens the season Friday at Sierra Vista. Lewis acknowledged the young team might encounter some growing pains early, but he expects it to improve during the season and compete for a postseason spot.
"Success has been something we've been accustomed to," Lewis said. "I know these kids are confident coming in that they're going to do the same things that the guys before them did, which is a good thing about tradition."
Justin Emerson can be reached at jemerson@reviewjournal.com. Follow on Twitter: @J15Emerson