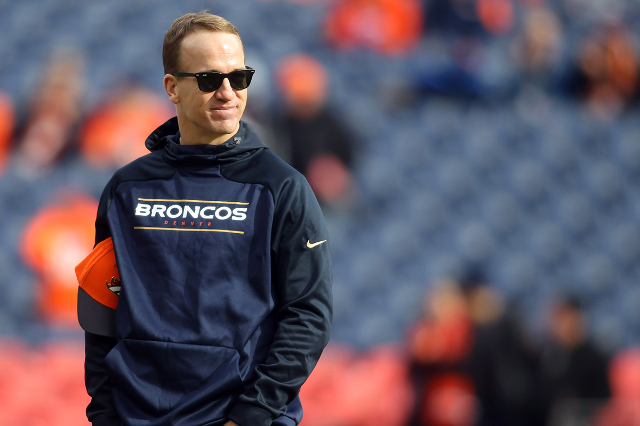 ENGLEWOOD, Colo. — It's out with the new and in with the old in Denver.
The Broncos announced Thursday morning that Peyton Manning would be the starter for their divisional playoff game on Jan. 17.
Quarterback Brock Osweiler will be back wearing the headset on the sideline, a role he is familiar after being the backup for 43 months before his starting debut on Nov. 22 for an injured Manning.
The five-time NFL MVP rallied Denver to a seven-point victory over the San Diego Chargers on Sunday, clinching the AFC West and No. 1 seed in the playoffs. The team reconvened Thursday following three days off.
The playoff start will mark Manning's first start in two months. He missed six weeks due to a plantar fascia tear in his left foot.
Osweiler went 5-2 as the starter.
One reason why coach Gary Kubiak was willing to insert Manning into the game last Sunday was the feedback that the 18-year-veteran quarterback gave him over the previous weeks while working toward full practice participation.
Kubiak and Manning spoke most days, and Kubiak watched all of Manning's workouts in some fashion — either live in person or in his office via video recording.
"As he came out of the cast, there were steps to take to getting back to work," Kubiak said. "We made a lot of progress."
A crucial point was in Week 16, when Manning did not practice with the team but had four workouts over five days on his own, including one just hours after HGH allegations regarding his family surfaced in by an Al Jazeera documentary report.
"He actually worked harder probably than he would have worked had he been with the team, just because it was individualized workout," Kubiak said. "The step to be with the football team last week, the team could see, "Hey, OK, I'm feeling good. I'm ready to go. I'm back available for this football team.'"
"I just think the last two weeks were different, much different."