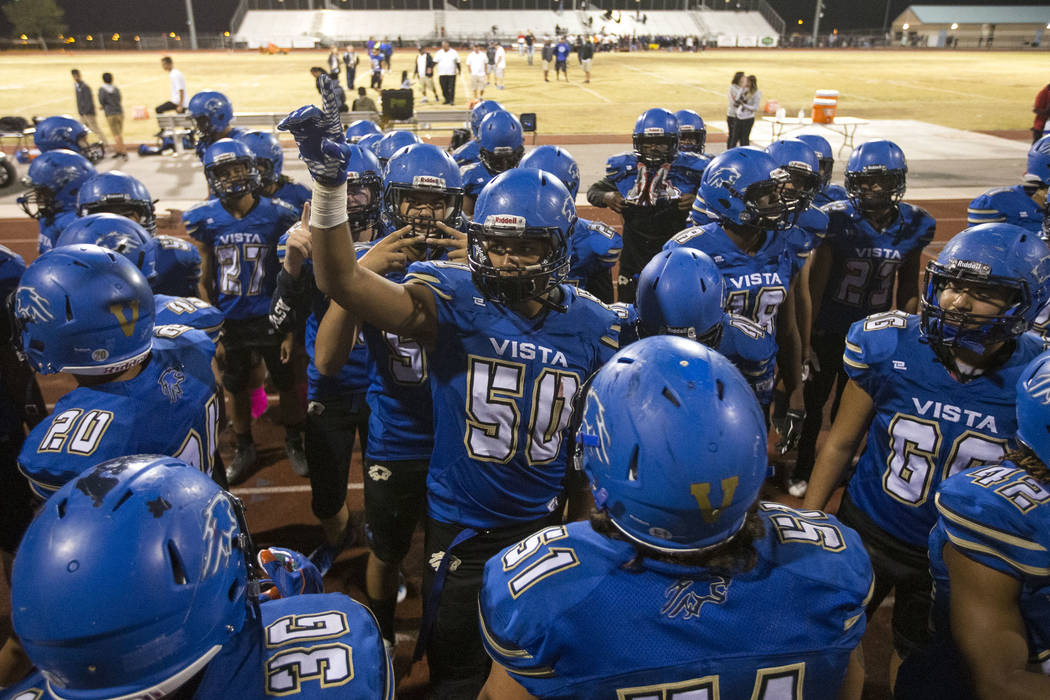 When Spring Valley's Mohamed Kouyate ended Sierra Vista's first offensive drive by picking off a pass at the goal line, it felt, for a moment, that an upset could be in the works.
It was not.
The playoff-bound Mountain Lions scored on all seven of their following possessions and cruised to a 49-0 road win Thursday night.
Sierra Vista (6-4, 5-1) will take the 4A Southwest No. 2 seed into the postseason after the victory that featured a running clock for the second half.
Spring Valley (2-8, 1-5) ends its season on a six-game skid.
Mountain Lion quarterback Jordan Solomon completed 12 of 17 passes for 220 yards and three touchdowns.
Tavaris Andrews led the way with five catches for 114 yards and a touchdown. He did all of his damage in the first half. His 29-yard touchdown catch from Solomon with 7:06 left in the second quarter extended the early lead to 21-0.
Spring Valley was limited to 142 yards offense and didn't get in the red zone once.
Marco Godinez caught seven passes for 60 yards for the Grizzlies.
More preps: Follow online at nevadapreps.com and @NevadaPreps on Twitter.