Galaxy's Keane named MLS MVP
December 3, 2014 - 2:35 pm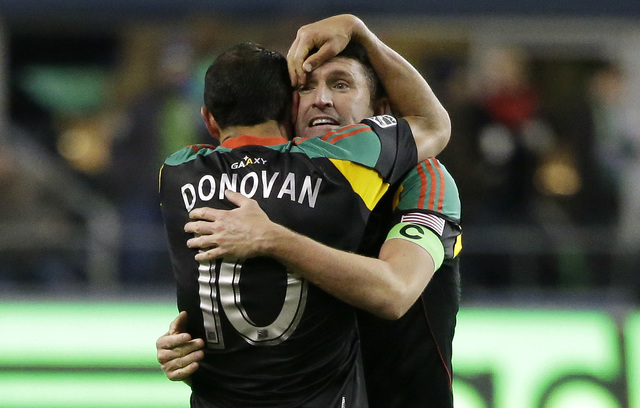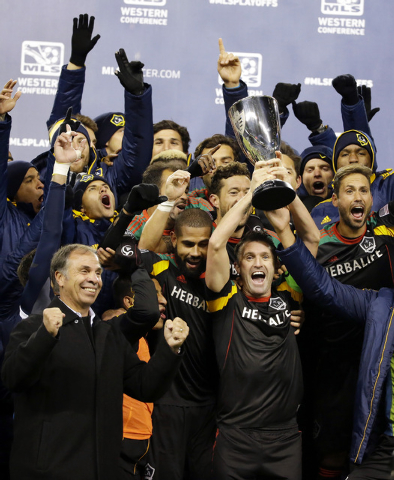 LOS ANGELES — Robbie Keane has been named Major League Soccer's MVP after the Irish forward's dynamic season for the LA Galaxy.
MLS announced the award Wednesday.
New England's Lee Nguyen and Seattle's Obafemi Martins were the other finalists for the award.
The 34-year-old Keane had 19 goals and 14 assists while leading the Galaxy's MLS-best offense, providing dangerous attacking and steady leadership for the MLS Cup finalists. After winning two league titles in Keane's first three seasons, the Galaxy will attempt to win a third when they host New England in the championship game Sunday.
With speed, skill and a daredevil flair for big moments, Keane scored or assisted on 33 goals this season. Only Chris Wondolowski ever managed more in MLS history, contributing to 34 goals during his 2012 season with San Jose.
The Irish national team captain and longtime Tottenham Hotspur star has been a hit ever since he joined the Galaxy in 2011 as the third star alongside David Beckham and Landon Donovan on the U.S. league's glamour franchise.
The trio led the Galaxy to MLS Cup championships in 2011 and 2012. Keane then turned in an outstanding season in 2013, scoring 16 goals and 11 assists in just 23 games, despite Beckham's departure and Donovan's early sabbatical from soccer.
Keane remained a steady force this season during Donovan's slow start, compiling his best statistical MLS season. He nearly led LA all the way back to the Supporters' Shield before finishing just behind Seattle, but the Galaxy eliminated the Sounders from the playoffs last Sunday.
Keane has done it all in the past four seasons while frequently traveling between continents for his duties with Ireland, including a trip last month during the playoffs.
The Galaxy re-signed Keane to a long-term deal earlier this year, and he will be their clear leader going forward with Donovan's impending retirement and their possible addition of a new, high-profile designated player in the offseason.
Keane, a Dublin native, began his pro career with Wolverhampton Wanderers at 17 years old in 1997. After stops with Coventry City, Inter Milan and Leeds, he moved to Spurs for the 2002-03 season, eventually scoring 93 goals in 138 appearances for the North London club.
Keane had stints with Liverpool, Celtic and West Ham before deciding to head stateside with the Galaxy, who were keen to add his attacking skill. Beckham and Donovan hadn't managed to win a trophy together before Keane arrived, but the Irish striker immediately helped them become champions.
Nguyen carried the Eastern Conference champion Revolution offensively throughout the season, scoring an incredible 18 goals as a midfielder. He scored in eight of the last 11 games while New England closed out the regular season, forming a stellar tandem with Jermaine Jones.
Martins was an offensive force throughout his second season with the Sounders, getting 17 goals and 13 assists in 31 matches while teaming up with Clint Dempsey to lead Seattle to the Supporters' Shield.