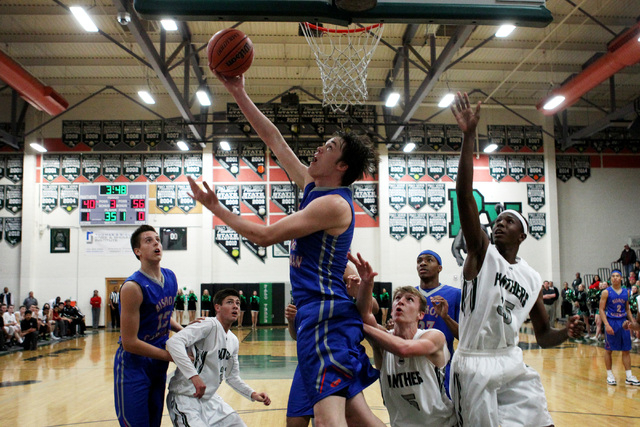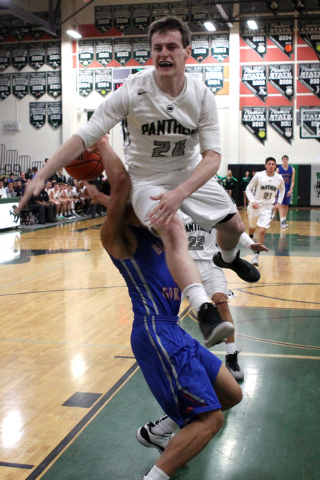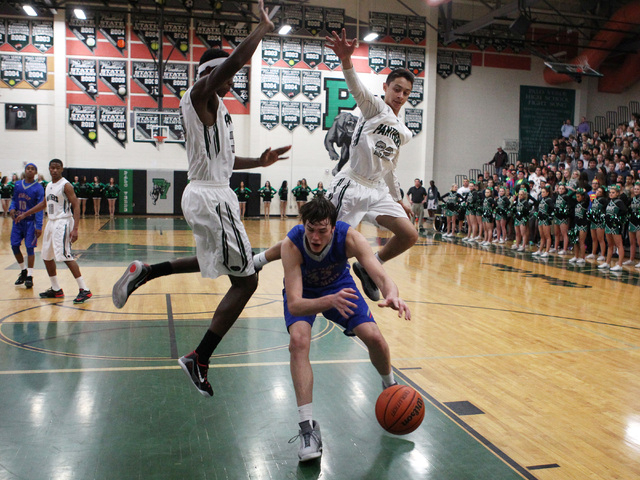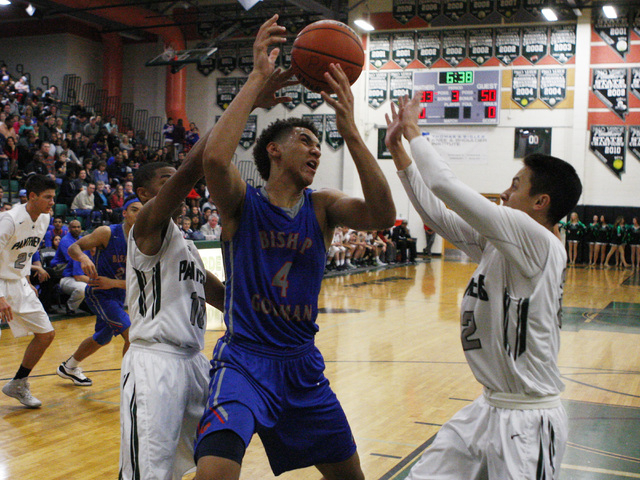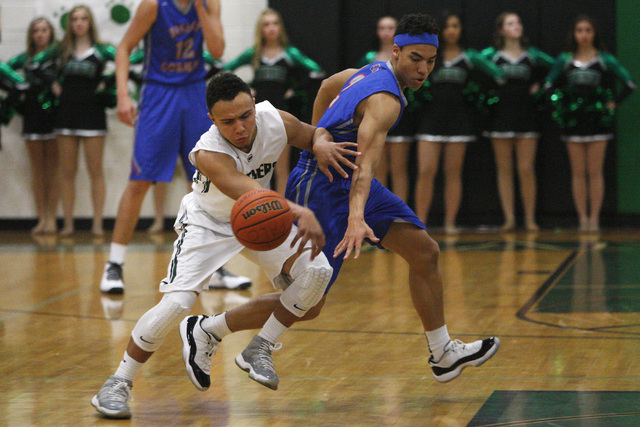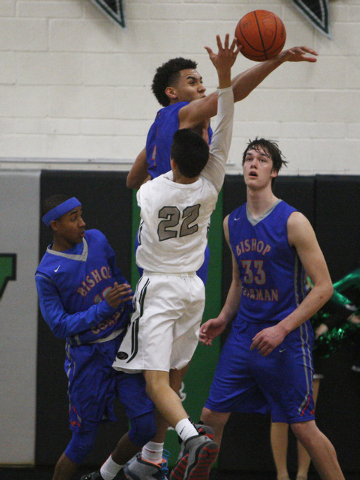 Thanks to a roster loaded with Division I talent, the Bishop Gorman boys basketball team is capable of making spectacular plays, as Stephen Zimmerman showed late in the first half.
But Gaels coach Grant Rice would prefer his team use the "K.I.S.S." method more often than it did on Thursday.
"We've just got to keep it simple," Rice said.
Zimmerman led four players in double figures with 16 points, and visiting Gorman overcame 23 turnovers to beat Palo Verde 88-63 in a Southwest League game.
Chase Jeter had 15 points and eight rebounds, Nick Blair finished with 14 points, four rebounds, two steals and two blocked shots, and Zach Collins added 12 points and seven boards for the Gaels (14-4, 1-0 Southwest).
Twelve of the 14 players who suited up for Gorman scored.
"It's good to get this one under our belts," Rice said. "To get our first league win on the road is big for us."
Gorman spent New Year's in Myrtle Beach, S.C., and played in Wheeling, W.Va., on Saturday. The road-weary Gaels take on Montverde Academy (Fla.), the No. 1 team in the USA Today Super 25 poll, on Jan. 19 in Springfield, Mass., but weren't looking past Palo Verde (10-6, 1-1).
The Gaels shot 65 percent from the field (36-for-55) and made eight 3-pointers. Jeter had 10 points in the first quarter as Gorman opened the game on a 22-7 run.
"I thought our first quarter was really good," said Rice, whose team led 27-14 after eight minutes. "I thought we started off the game really well. The first quarter, we just played basketball. We shared the ball; we didn't try to overdo it."
Zimmerman wowed the large crowd on an alley-oop dunk with 1:10 remaining until halftime. The 7-footer reached back with his left hand to catch a lob from Richie Thornton and then tomahawked the ball through the hoop to give the Gaels a 44-31 halftime lead.
"First off, I shouldn't have caught that," Zimmerman said. "I had it in my mind I was just going to throw it at the rim, but I forgot how long my arms are. It just happened."
Taylor Miller led the Panthers with a game-high 22 points, including nine in the third quarter. Ja Morgan had 13 points, but leading scorer Grant Dressler was held to seven points, 12 below his season average.
Miller cut Gorman's lead to 54-40 with five minutes remaining in the third, but that was as close as Palo Verde got. The Gaels led by 23 points heading into the fourth quarter, and Charles O'Bannon had nine points as part of an 11-0 fourth-quarter run that put Gorman ahead 81-51.
"It's nice because we're so balanced," Rice said. "People don't know about Charles, but watch out."
Contact reporter David Schoen at dschoen@reviewjournal.com or 702-387-5203. Follow him on Twitter: @DavidSchoenLVRJ.