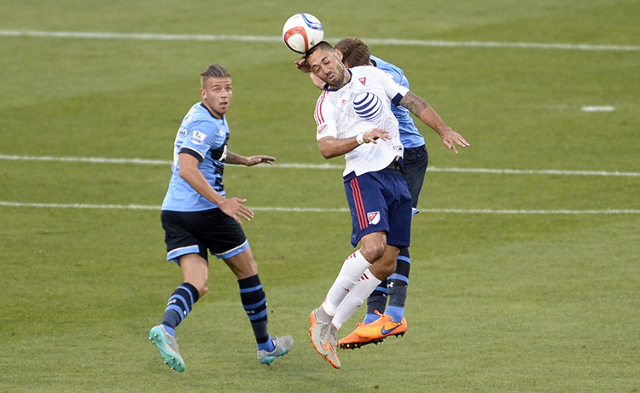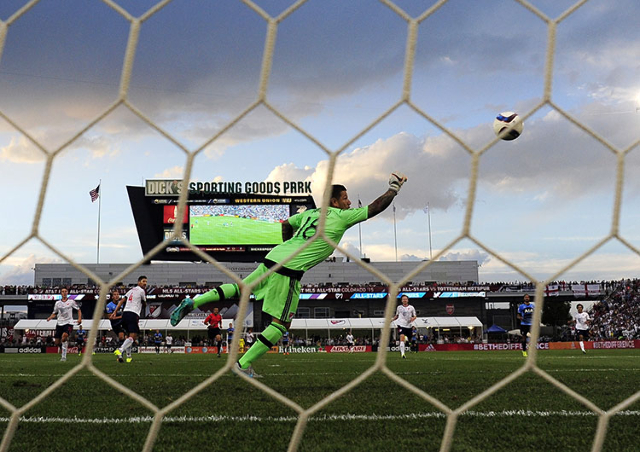 COMMERCE CITY, Colo. — Kaka came into Wednesday night happy to be in the MLS All-Star Game.
He was even happier when he walked away with MVP honors.
The Orlando City attacker took home the trophy after he scored a goal and assisted on another to lead the MLS All-Stars over the English Premier League's Tottenham Hotspur 2-1 in the MLS All-Star Game on Wednesday night.
"Not bad for my first All Star," he said. "I didn't expect that for tonight."
The 33-year-old Brazilian stood out in a game with plenty of talent on both rosters. He built on his strong first half of the season with Orlando City, his first with the club, with a stellar performance against Tottenham.
Kaka is no stranger to international competition. He began his career with Sao Paulo FC in 2001, moved on to Italy's AC Milan in 2003 and joined Spain's Real Madrid in 2009. He returned to AC Milan in 2013 before joining Orlando City this season.
"I think I played against Kaka in Spain," Tottenham coach Mauricio Pochettino said. "He's an unbelievable player. He still plays very well. Maybe, today, the best player on the field. It's a pleasure to see him on the pitch."
New York City FC forward David Villa also had a goal for the MLS All-Stars.
Goalkeeper Nick Rimando had three saves in an active first half to help MLS improve to 9-3-1 against international competition in the yearly event.
"He saved the game," Kaka said.
MLS won three of the last four All-Star games against international teams.
Tottenham forward Harry Kane scored his team's goal, but was turned away three other times by Real Salt Lake's Rimando.
In the ninth minute, Rimando stopped Kane on the doorstep. In the 23rd minute, Kane got a perfect cross from midfielder Nacer Chadli but Rimando got his right hand on the ball to make the save.
Kane was denied again in the 34th minute when midfielder Christian Eriksen fed him with a well-placed cross, but Rimando was right there to make another save.
"Those were top saves," Kane said. "The 'keeper was in top form."
There were fewer chances in the second half, but Tottenham had a great one in the 73rd minute that would have tied it. Midfielder Josh Onomah got behind the MLS defense and had a clear angle at the goal, but Vancouver Whitecaps FC 'keeper David Ousted, who started the second half, came out to cut down the angle and made the save.
Kaka gave MLS a 1-0 lead on a penalty kick in the 18th minute after a hand ball on Chadli inside the box during a corner kick.
"I didn't expect to score, be MVP, so I'm happy for that," Kaka said.
Four minutes later, Kaka fed a crossing pass to Villa, who redirected it with his left foot inside the left post to give the All-Stars a 2-0 lead.
The lead was cut in half when Kane broke through against Rimando. Kane got the ball near midfield and dribbled toward the All-Stars net as the Los Angeles Galaxy's Omar Gonzalez defended. Kane hit a perfect shot into the top right corner of the net in the 37th minute to make it 2-1.
"One of their players slipped over and left me one on one with the other center half," Kane said. "I managed to shift it to my right foot and take the shot early. To see it fly into the back of the net was obviously a good feeling. Delighted to see the goal go in and delighted to be out there."
Kane said the exhibition was a good tune up for the upcoming EPL season.
"Our first tough game of the preseason, but we created some good chances in the first half," he said. "It was good to get my first game under the belt, could have had a few goals but did get on the scoresheet and good to play 75 minutes."
NOTES: MLS All-Star head coach Pablo Mastroeni made two late additions to the roster. Toronto FC F Jozy Altidore replaced Toronto teammate Sebastian Giovinco, who was ruled out because of an injury. Mastroeni also added Colorado Rapids G Clint Irwin as the third 'keeper. … MLS played international competition 12 times in the All-Star Game. This was the first time that Tottenham was the opponent. … Eighteen MLS players participated in their first All-Star Game. … Los Angeles F Robbie Keane and Seattle MF Clint Dempsey played for Tottenham earlier in their careers. Keane spent parts of eight seasons with the Hotspur and Dempsey played for the club in 2012.