Report: Rousey return at UFC 200 no longer part of the script
January 13, 2016 - 3:30 pm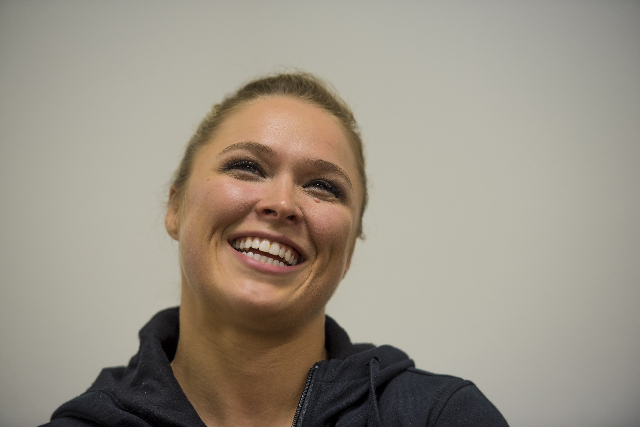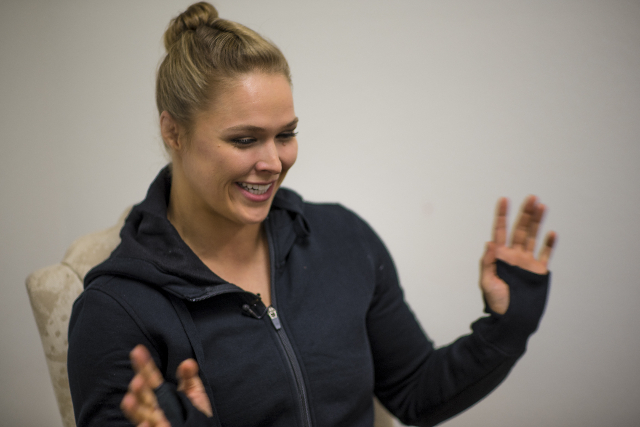 Former Ultimate Fighting Championship women's bantamweight champion Ronda Rousey making her return to the cage as part of a historic night for the organization at UFC 200 in the new arena on the Las Vegas strip was a perfect scenario.
Real life doesn't always follow a script, however, even for someone pursuing a career in Hollywood.
According to Yahoo! Sports, Rousey will not compete at UFC 200 on July 9. That date has been targeted for her next fight by UFC officials since moments after her mystique came crashing down at the hands and foot of Holly Holm in Melbourne, Australia, back in November.
UFC president Dana White told Yahoo! that Rousey, who will host "Saturday Night Live" on Jan. 23, simply won't be ready. Her burgeoning acting career is one of the main reasons her return will be delayed.
Rousey is set to take on the lead role in the remake of "Roadhouse." She expected to be done in plenty of time to begin a training camp for UFC 200, but White said the shooting schedule has changed.
"The filming of the movie got pushed back," White told Yahoo!. "She could do both, but the question is, should she do both? She could do both, but why should she? The filming is in a time frame where she'd finish before 200, but it would be cutting it too close."
Holm is scheduled to defend the belt for the first time against Miesha Tate at UFC 197 on March 5 at the MGM Grand. She had long said she wanted to compete before July, but the fight was only officially booked this week.
According to the report, the UFC booked the fight only after it learned Rousey wouldn't be ready for a July fight. White said the bottom line is that Rousey, perhaps the organization's biggest star, has earned the break.
"The way I look at this one is, Ronda has worked her (butt) off for us for the last three years," White said in the story. "She's been fighting, promoting and building the sport. If anyone deserves the time off, it's her. The night (of UFC 193) Holly said she'd do the rematch and that Ronda deserved it and everything else. So we were holding it for her if she wanted to do it.
"What that woman has done is above and beyond what anyone has done. I mean, it's just unbelievable what she's done in the last three years. Anything we needed, she didn't say no to anything; said no to nothing. She even took over responsibilities somebody else was supposed to have. So when she tells me she wants more time, you know what? She's got it."
No fights have been announced for the historic UFC 200 card.
As for Rousey's film career, it's not all good news. A New Yorker story, released this week, indicates Rousey's role in the upcoming "Mile 22" has been greatly decreased.
Her character, a CIA operative, was due to be one of the main characters along with Iko Uwais. STX studio chief Adam Fogelson, however, reportedly decided to have the script rewritten and bring in Mark Wahlberg to play the lead role with the characters played by Rousey and Uwais becoming more secondary to the plot.
The story says Fogelson was worried about Rousey's acting ability after seeing her cameo in "Furious 7." Director Peter Berg apparently fought against Rousey's role being decreased, but was ultimately overruled.
"It allows Ronda to do everything she can and should do without having to carry any undue acting weight," Fogelson told the New Yorker.
The project is slated to film this year.
Contact reporter Adam Hill at ahill@reviewjournal.com or 702-224-5509. Follow him on Twitter: @adamilllvrj