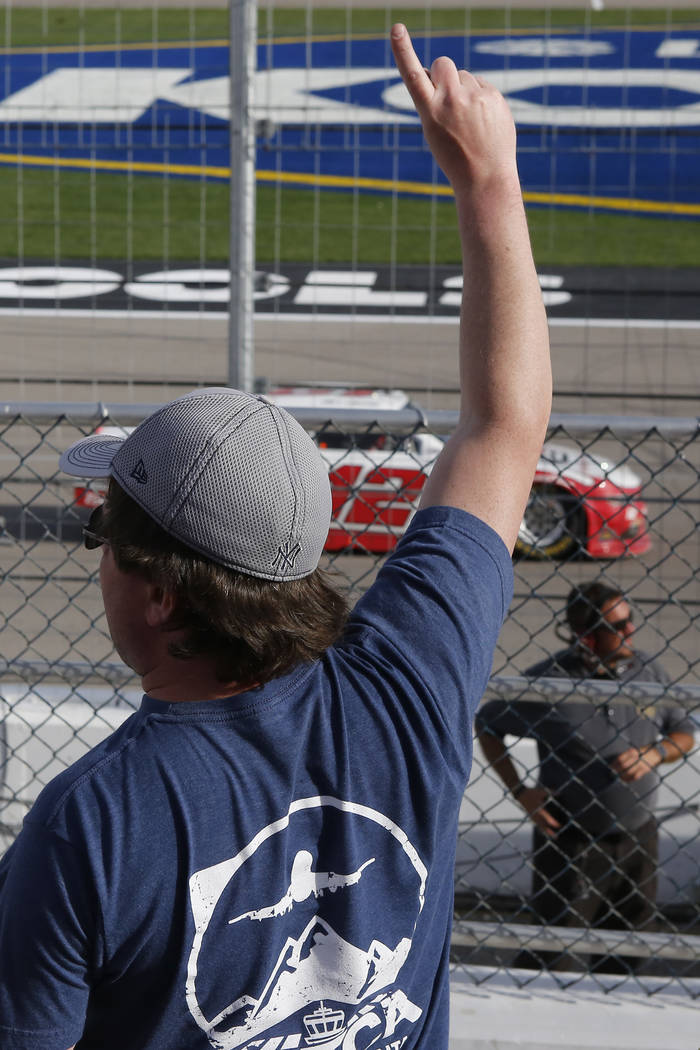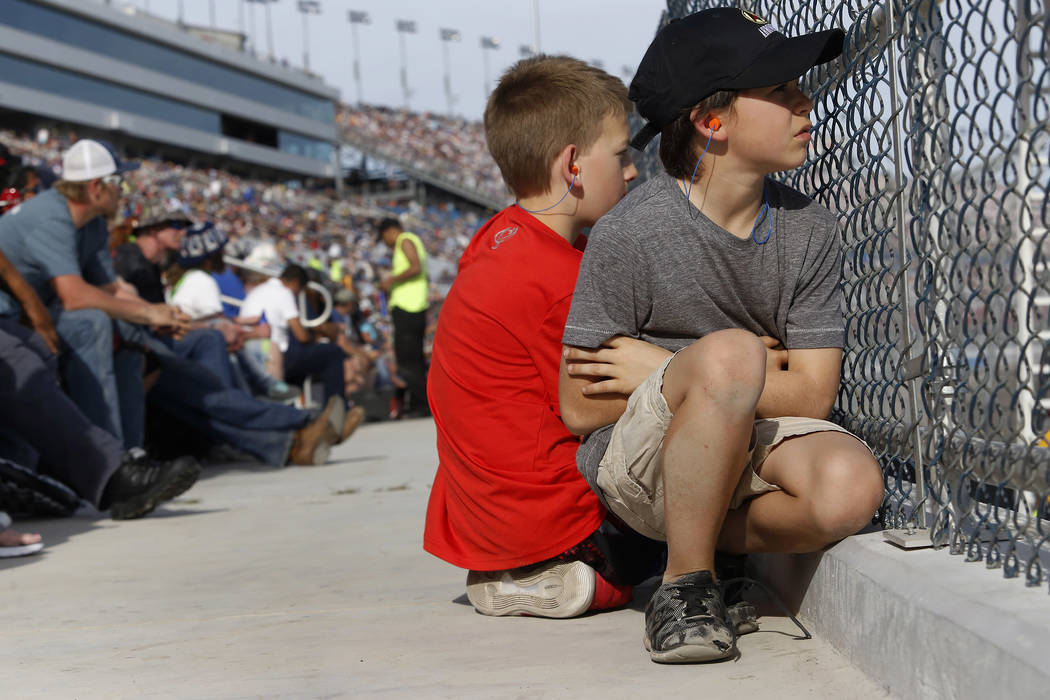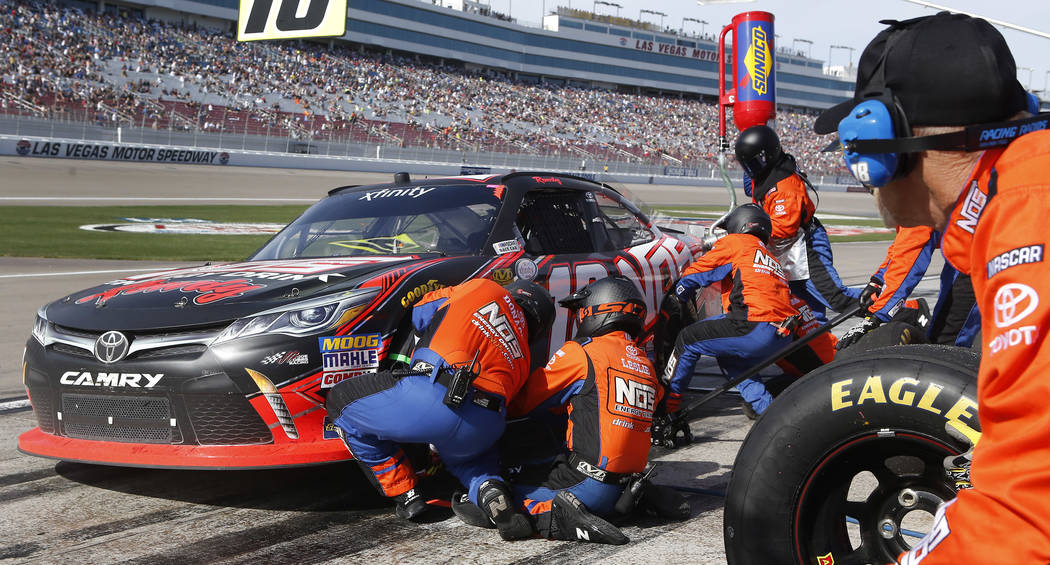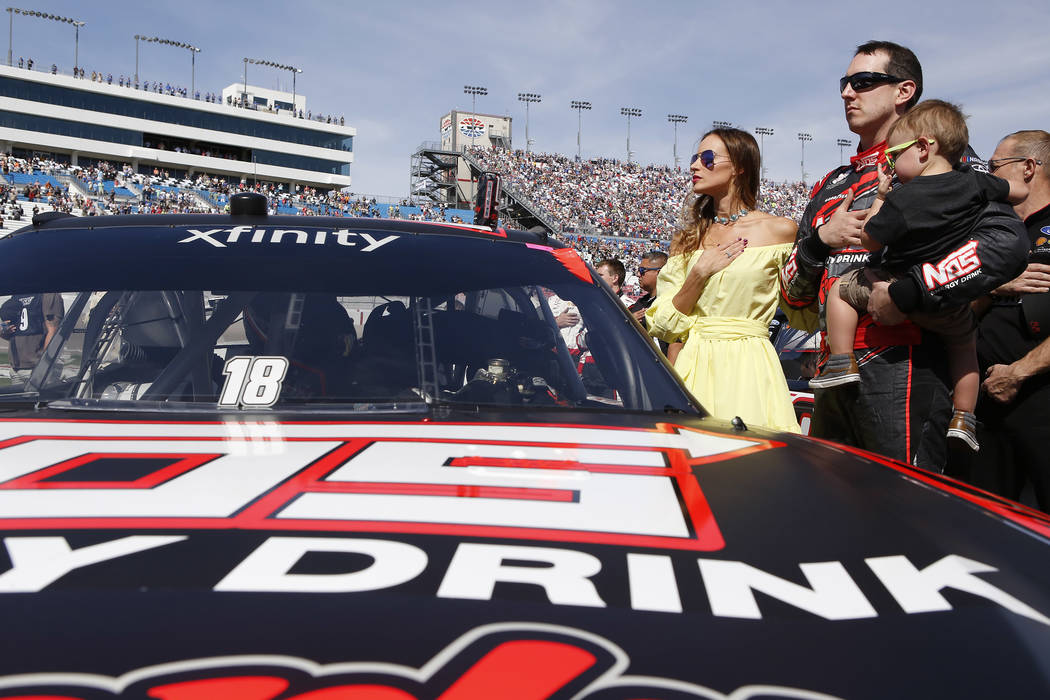 Everybody knows there's no place like home for your 500th NASCAR start.
Oh, really?
Brendan Gaughan would tell Dorothy to take her ruby red slippers and …
Well, you know.
Toto, too.
Gaughan, the affable veteran from Las Vegas, was supposed to be a major force in Saturday's Boyd Gaming 300 Xfinity Series race at Las Vegas Motor Speedway. He was anything but. He dropped off the pace early and by lap 62 was behind the wall to deal with an engine issue.
The son of local casino owner Michael Gaughan later scraped the wall and spun in Turn 2, knocking some South Point and City Lights Shine decals off Richard Childress' black-and-gold No. 62 Chevrolet.
On a scale of 1 to 10, with 10 being worst, he was asked to assess his day after being credited with 35th place, 11 laps off the winning pace. "About a 15," Gaughan said after leaving the sanctuary of the South Point hauler.
"There's nothing you can do when parts break — metal fatigue. It's part of the sport. It sucks … especially at your hometown track.
"I think I'm going to go get me a City Lights Shine. I think I'm going to drink the whole bottle."
SPENCER, YOU'RE HIRED
Another Xfinity Series driver from Las Vegas fared better.
The Boyd Gaming 300 didn't start well for Spencer Gallagher, who fell a lap down during the first of three stages. But Gallagher got his lap back via the first caution period and gradually worked his way into the top 15; he finished 23rd.
"I'm not even going to be mad at that," he said after praising his crew for giving him a competitive ride during the third stage. "We were up there racing with those JR (Motorsports) cars. That's exactly where we need to be."
KOBALT 435
It's called the Kobalt 400 (for one more day, anyway), but for seven-time Cup Series champion and four-time Las Vegas race winner Jimmie Johnson, it's more like the Kobalt 435.
One of Johnson's favorite things to do on NASCAR Weekend in Las Vegas is to pedal his bicycle around the River Mountains Loop Trail near Henderson.
Johnson said he was pressed for time Friday, so he and Matt Kenseth pedaled down Craig Road until reaching a dead end where it intersected Interstate 15 north of the track. Distance covered: Around 35 miles.
"The River Loop in Henderson — I love that loop," said Johnson, the bearded 41-year-old champion from California, one of the Cup Series' most physically fit drivers. "I typically ride three or four laps in the evening, but I have so many sponsor obligations that I don't think I can make a lap. And I'm heartbroken, because I love that loop over there. It's a blast."
NOAH REPLY
Noah Gragson, 18, the Truck Series rookie from Las Vegas, wasn't racing this week but had some fun walking the Las Vegas Motor Speedway grounds wearing Spectacles from Snapshot — sunglasses with a small camera built into the lens — provided by KickinTheTires.net. He asked race fans what they thought of Noah Gragson, the 18-year-old Truck Series rookie.
He said most had not heard of Noah Gragson.
But they had heard of Dale Jr. — Woo-hoo!
Noah Gragson said he had a ton of fun producing Candid Camera-type moments, even if he never heard of Candid Camera.
Hey, Noah Gragson my Snapchat. Spectacles are sitting by my computer, grab them anytime. Your interaction with… https://t.co/dkB12ozxce

— Jerry Jordan (@JerryJordan_KTT) March 12, 2017
Contact Ron Kantowski at rkantowski@reviewjournal.com or 702-383-0352. Follow @ronkantowski on Twitter.
CYCLING THROUGH
Jimmie Johnson's top three NASCAR tracks near which to go bicycle riding:
1. Las Vegas. "Love that river loop in Henderson. It's a blast."
2. Richmond: "Richmond is amazing for cycling."
3. Watkins Glen: "It's gorgeous in upstate New York."