Kurt Busch signs NASCAR deal with Chip Ganassi Racing
Updated December 4, 2018 - 7:50 pm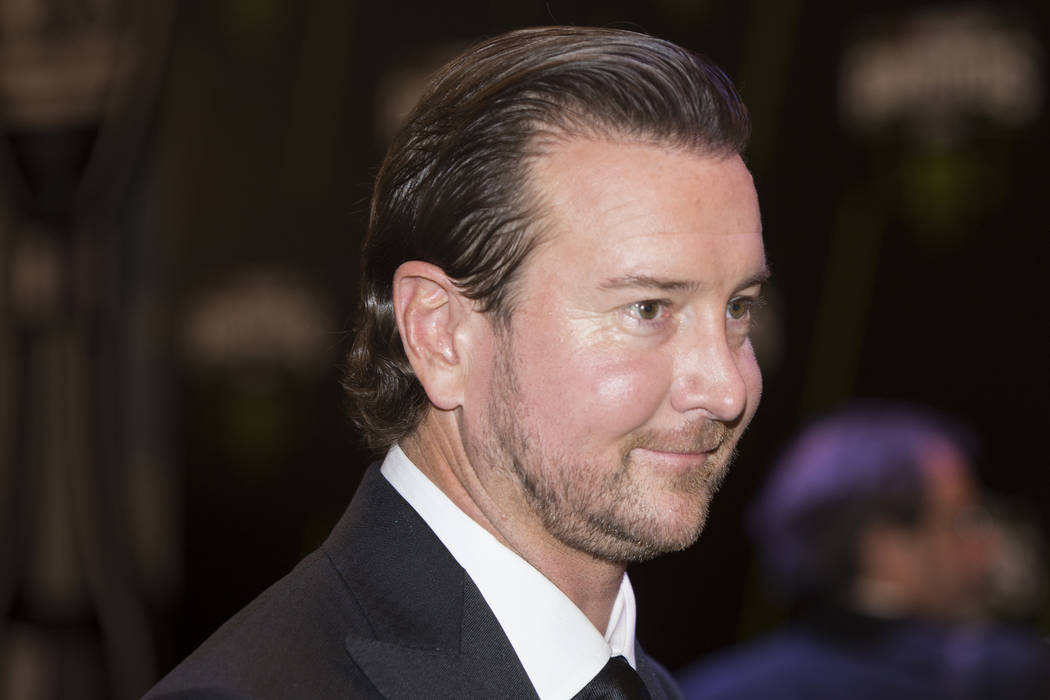 After signing a one-year deal Tuesday to drive the 2019 NASCAR season for Chip Ganassi Racing, Las Vegas native Kurt Busch suggested that might be it for him as a full-time stock car racer.
With one caveat.
"If we come out of the gate gangbusters, and we've got five wins by July at Daytona, then let's talk about 2020," Busch, 40, said after announcing during a teleconference he'll be leaving Stewart-Haas Racing, a union that produced a 2017 Daytona 500 victory.
"I had always talked about 2019 being my 20th full-time year (in NASCAR). That's a number I had in mind (for retirement), but anytime you get an opportunity like this, you don't know what's around the corner as far as motivation and challenges. Who knows what'll happen down the line as far as how all the dominoes get put in place?"
Car owner Ganassi, who joined his new driver on the teleconference, said he knows exactly what will happen if the five-win domino gets put into place.
"If we win five races by July, it's gonna be an automatic," Ganassi said. "I'm gonna make a contract change right now."
Busch will replace Jamie McMurray in the No. 1 Chevrolet and will bring sponsorship from Monster Energy. By joining Ganassi as teammate to Kyle Larson, the 2004 Cup Series champion might also have an opportunity to transition into sports car racing and take another run at the Indianapolis 500, a race that Ganassi's cars and drivers have won four times.
Busch was rookie of the year in his only Indy 500 start, finishing sixth in 2014 while driving for Michael Andretti.
"In my conversations with Kurt, all that stuff is available," Ganassi said. "There's obviously a lot more than me saying, 'Let's do it' and him saying, 'Let's do it.' The important thing is those kinds of things are available for conversations. It's not often you have a guy that has the experience to do that. It's certainly on the table if need be."
For now, Busch says he's content to drive stock cars for an accomplished owner such as Ganassi.
"I wish we were going to Daytona next week," he said. "I'm all pumped up to get going."
Contact Ron Kantowski at rkantowski@reviewjournal.com or 702-383-0352. Follow @ronkantowski on Twitter.