Las Vegas doubles down on second NASCAR race weekend
Updated March 3, 2018 - 6:44 pm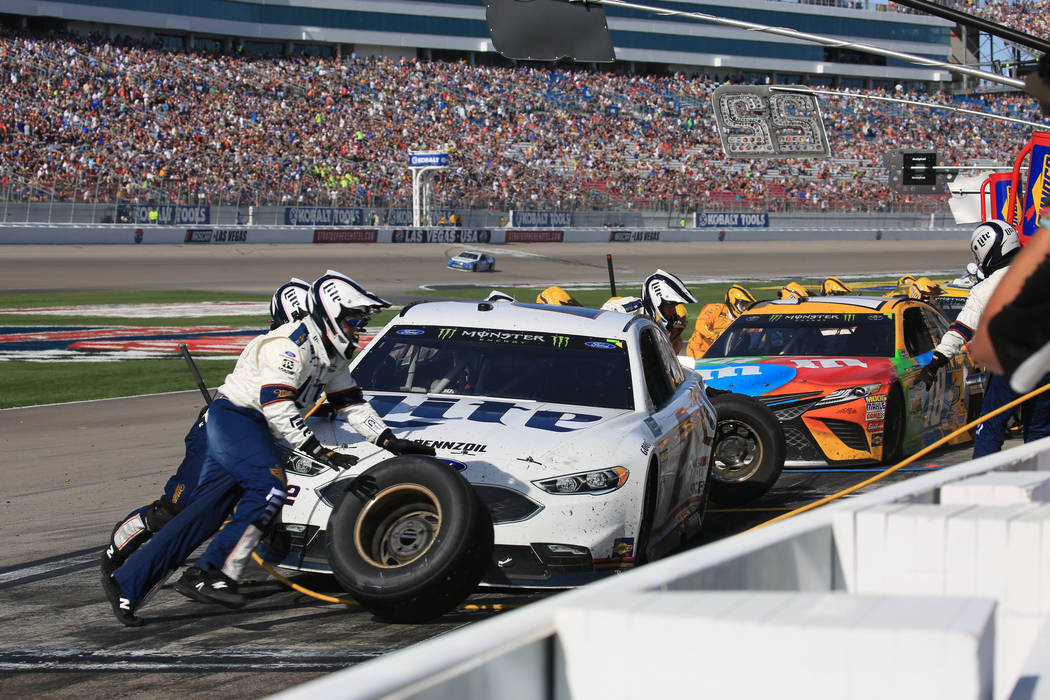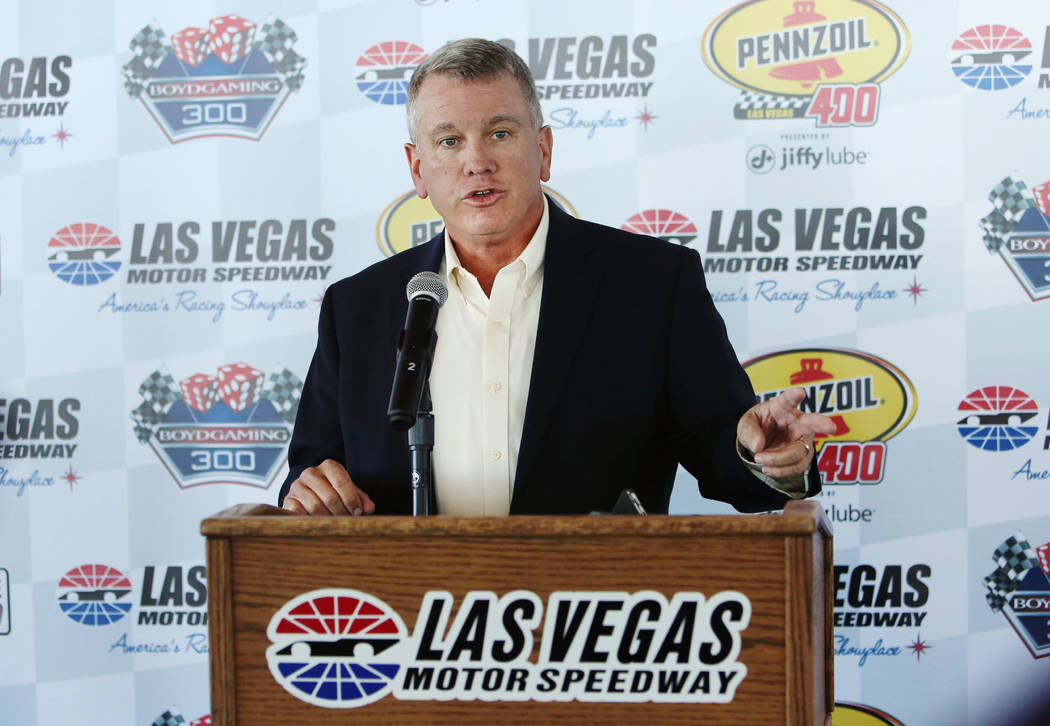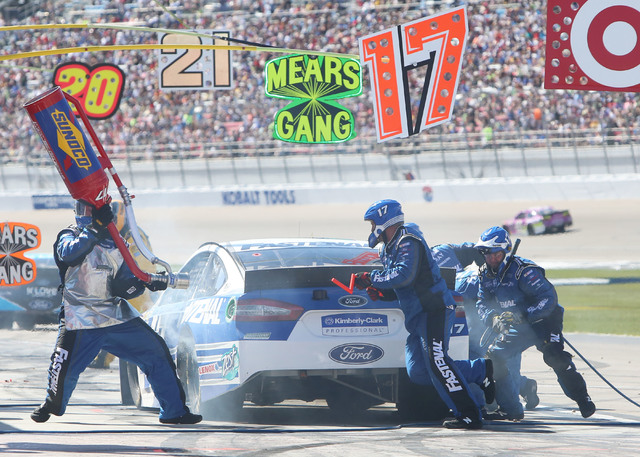 Gentlemen, start your engines.
Twice.
It was announced just before 2017 NASCAR Weekend that Las Vegas Motor Speedway would host two such weekends starting in 2018. It has taken nearly a year for the gravity of that long-awaited development to sink in with those minding the shop at the 1.5-mile speed emporium north of town.
"Here we are in our 23rd year of existence, my 21st year working here at the speedway, and we are on the precipice of our most exciting year," LVMS president and general manager Chris Powell said as the countdown to the first of two NASCAR Weekends began.

"We've got two NASCAR tripleheaders; no speedway has ever had two in one year. We've extended our drag strip from two lanes to four lanes, and we'll be the first NHRA track west of the Mississippi to have a four-lane event."
This is what happens when gentlemen start their engines twice.
There are dramatic changes off the track as well.
"There are new things going on in our premium seating areas, with club-level suites as well as loge areas and opening up a sports lounge, the Draft Bar," Powell said. "We've got a lot of great things going on, proof of (what can be done) when you work for Bruton and Marcus Smith."
The Smiths are the father-and-son team that owns LVMS and seven other NASCAR tracks operating under the Speedway Motorsports Inc. banner: Atlanta Motor Speedway, Bristol Motor Speedway, Charlotte Motor Speedway, Kentucky Speedway, New Hampshire Motor Speedway, Sonoma Raceway and Texas Motor Speedway.
LVMS's first Cup Series race was in 1998. SMI purchased the track in December of that year and has been clamoring for a second NASCAR race practically ever since. Last March, a decision was made to transfer SMI's second New Hampshire race to Las Vegas, with the Las Vegas Convention and Visitors Authority agreeing to an annual $2.5 million sponsorship pact.
Introducing the South Point 400
The South Point 400, named for the hotel-casino owned by longtime LVMS supporter Michael Gaughan, will debut Sept. 16. It will be the first race of the 2018 NASCAR playoffs. The speedway also has a new sponsor for its spring race, as automotive giant Pennzoil has come on board with support from Jiffy Lube.
Observers of the local auto-racing scene said it would have been more fantastic had these additions occurred 10 or 15 years ago.
NASCAR was at the height of its popularity then, and LVMS attracted throngs of spectators. Auxiliary bleachers were brought in. Race-day crowds were estimated as high as 140,000.
Those days are over. Like other pro sports, NASCAR is in downsize mode. Television ratings and attendance are in freefall.
Almost immediately after announcing the second race date, LVMS said it would be eliminating more seating areas, replacing them with the aforementioned loges and suites. It is the second time that LVMS has shoveled under swaths of grandstands, leaving the track with a seating capacity estimated at 80,000.
"I love Vegas," 2014 Cup Series champion Kevin Harvick said on the eve of last year's second race announcement. "I think it is a great atmosphere … but sometimes you can turn one great (race) into two mediocre (ones). I would be cautious to look at a California-type situation where we have the one great event there, and when we had two, it wasn't so great."
LVMS doubles down
Powell remains steadfast. The harsh economic realities enveloping NASCAR haven't dampened his enthusiasm for adding a second tripleheader race weekend incorporating the Cup, Xfinity and Truck Series.
"You don't have to be an economics major to know that when you double the supply, demand always has a hard time keeping up. But with the physical improvements we've made in the seating areas, we're very pleased (with ticket demand). I think the grandstands are going to be full, and I think the people filling those grandstands are going to be more happy than before with the changes we've made."
Powell also noted improvements outside the track that should make for a better spectator experience. Interstate 15 has been widened from three lanes to four near LVMS, which will help getting in and out of the track.
There is an eagerness to wave the green flag a second time, Powell said.
He and his staff are pulling out all the stops, turning up every stone — in many cases literally — to make Las Vegas' second NASCAR Weekend as successful as the first.
The rest will be up to the racing gods. Perhaps they'll see fit to deliver some unseasonably cool weather for the Sept. 16 weekend.
Contact Ron Kantowski at rkantowski@reviewjournal.com or 702-383-0352. Follow @ronkantowski on Twitter.