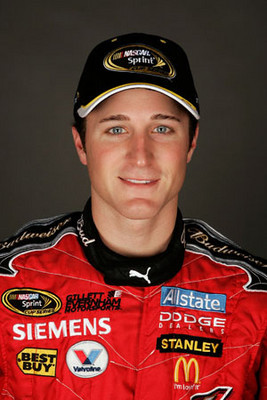 This is the weekend to get up close and personal with your favorite NASCAR driver as Las Vegas welcomes the cream of the crop for the Sam's Town 300 and the Shelby 427 at the Las Vegas Motor Speedway.
As part of the annual festivities, drivers meet fans and sign autographs at various venues across the city.
Kasey Kahne greets enthusiasts 4-6 p.m. today at the Stratosphere, 2000 Las Vegas Blvd. South where wristbands will be handed out at noon.
Other appearances today include Scott Lagasse Jr. and John Wes Townley, 2-4 p.m. at the ESPN Zone, 3790 Las Vegas Blvd. South; Joey Logano, 5-7 p.m. at Home Depot, 1401 S. Lamb Blvd.; and Kurt Busch, Jamie McMurray, Sam Hornish Jr. and David Stremme, 6-8 p.m. at Pole Position Raceway, 4175 S. Arville St.
Friday appearances: Ken Buter III and David Reutimann, 6:30-7:30 p.m., Aaron's Sales, 3223 W. Craig Road, North Las Vegas; Hermie Sadler, Scott Wimmer, Todd Bodine, Scott Riggs, Regan Smith, Jeff Green, David Green, Terry Cook, Eric McClure, Dexter Bean, Dave Blaney, Kirk Shelmerdine and Casey Atwood, 7 p.m., at the Stratosphere; and Marcos Ambrose and Michael McDowell, 7:30-8:30 p.m. at the Monte Carlo, 3770 Las Vegas Blvd. South.