Young NASCAR drivers getting promotion over veterans
Updated March 2, 2018 - 11:45 am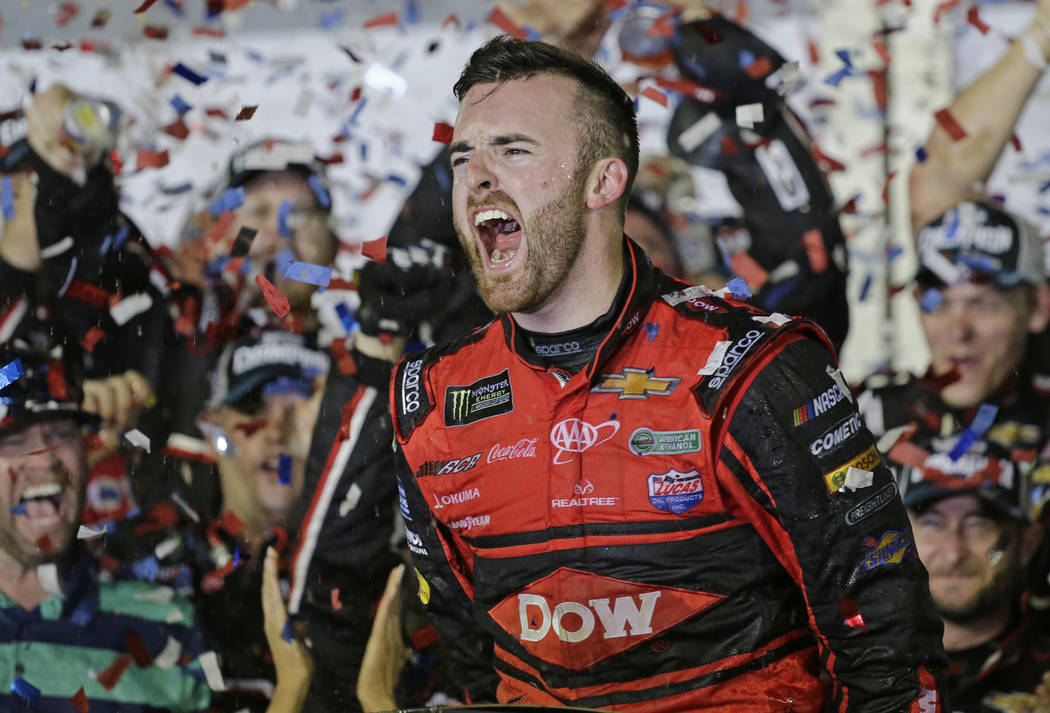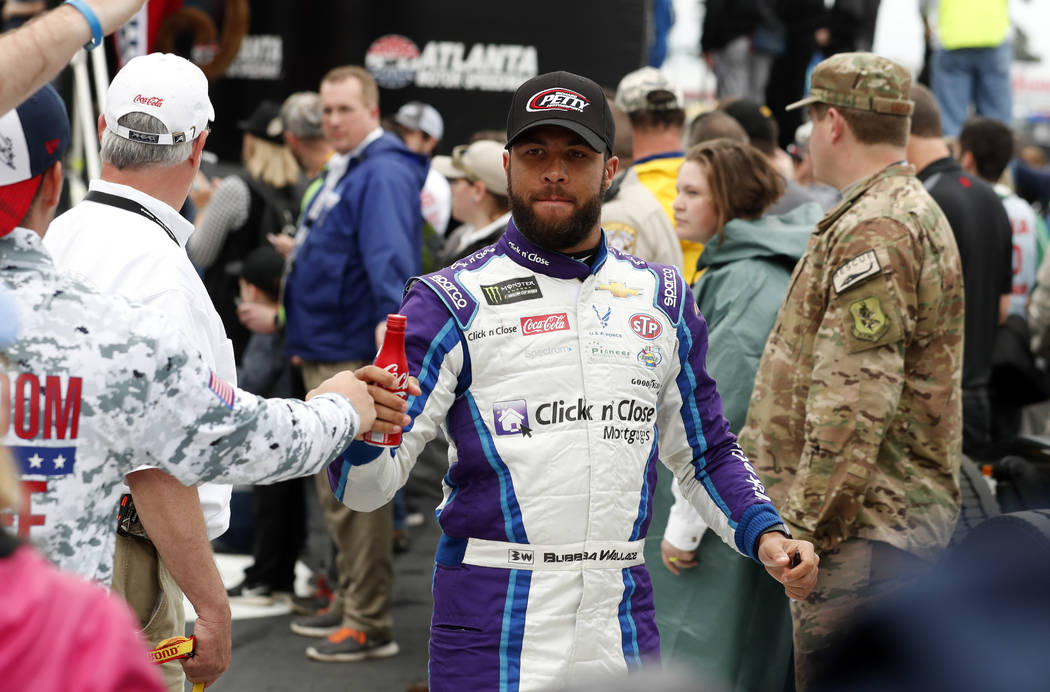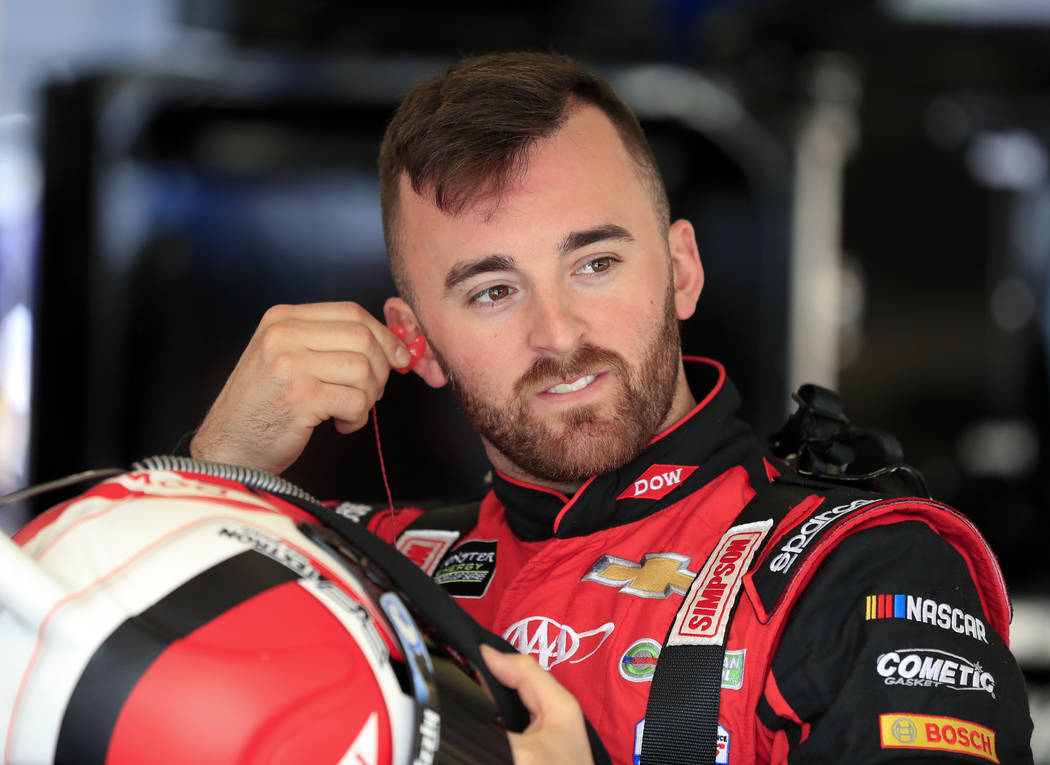 For a change, there were no dramatic changes made during NASCAR's short offseason heading into 2018.
Stage racing? Been there, done that. Same with Monster Energy as title sponsor. And the Monster Energy girls as … well, whatever it is Monster Energy girls do.
So the biggest story of the offseason was NASCAR's decision to promote a group of young drivers who are filling the shoes of recently retired ones such as Dale Earnhardt Jr., Jeff Gordon, Tony Stewart and Danica Patrick. The marketing strategy rankled at least one veteran driver, 32-year-old Kyle Busch of Las Vegas, who voiced his displeasure during NASCAR's preseason media days.
"It is bothersome," Busch said. "We've paid our dues, and our sponsors have and everything else, and all you're doing is advertising all these younger guys for fans to figure out and pick up on and choose as their favorite driver.
"I think it's stupid."
Young lions roar
Stock car drivers often compete well into their 40s, but NASCAR is getting shorter in the tooth because of the recent retirement of established stars. This year rookie drivers such as William Byron (20 years old) and Bubba Wallace (24) are joining fellow young lions Chase Elliott (22), Ryan Blaney (24), Erik Jones (21), Kyle Larson (25), Alex Bowman (24), Ty Dillon (25) and Austin Dillon (27).
Austin Dillon won the season-opening Daytona 500, putting a big dollop of proof in NASCAR's promotional pudding.
Many drivers took the high road or chastised Busch for speaking his mind.
One veteran sees both sides of the issue.
"You have somebody getting in Jeff Gordon's car (Byron), somebody getting in Dale Jr.'s car (Bowman)," 38-year-old Clint Bowyer said. "We have to figure out how to fill that void somehow, and it can't always be the same guys that have been there. I get it.
"If they deserve it, push it now. If people are beating them — there were drivers last year (who did). Look at Matt Kenseth. He was outrunning them pretty much every week and not getting the limelight. Some of those things are bothersome at times."
Kenseth, a former series champion, lost his ride at Joe Gibbs Racing at season's end to the youngster Jones.
Some of the young drivers pushed back on Busch.
Promoting the sport
"I love Kyle to death, but, dude, come on," said Wallace, who is driving full-time for NASCAR legend Richard Petty in 2018 and finished second in the Daytona 500. "He was (once) in the same spot we were. He had some of the same treatment. I will say when certain drivers get to a certain level, they stop doing stuff (to promote the sport)."
Ryan Blaney, who is pals with Wallace and now drives for vaunted car owner Roger Penske, pretty much said the same.
"The reason why I get asked to do (marketing spots) a lot is because I say 'yes' a lot, because I think it's good for the sport and myself," said Blaney, who dominated at Daytona before crashing in the closing laps.
Several of the youngsters, including Wallace, showed well at Daytona. But in Sunday's race in Atlanta, the top eight finishers were all drivers with at least eight years of experience.
William Byron, the 2016 Truck Series Rookie of the Year when he drove for Busch, smiled when asked about his former boss getting stuff stirred up.
"He doesn't have much of a filter," Byron said during a recent test session at Las Vegas Motor Speedway.
Byron then told reporters he had gotten kicked out of the Aria casino the night before for not being 21.
Contact Ron Kantowski at rkantowski@reviewjournal.com or 702-383-0352. Follow @ronkantowski on Twitter.
Changes for NASCAR in 2018
■ Only five crew members allowed over the wall during pit stops instead of six.
■ The new "Hawkeye" technical system of eight projectors and 17 cameras will scan car bodies during inspection to reduce cheating.
■ With one fewer crew member allowed over the wall, teams will be allowed six minutes instead of five to repair crashed cars.
■ If a team uses too many crew members when repairing the car, the driver will be penalized two laps instead of being sent to the garage for the rest of the day.
■ Teams will be issued a standard air gun to change tires, eliminating the custom pit guns that in some cases cost a million dollars to develop. (This was a huge issue for some teams during last week's race in Atlanta.)
■ Beginning in April, cars will be outfitted with high-speed cameras focused on the driver that will be used to analyze injuries after a crash.
■ No ride-height rules for restrictor-plate races at Daytona and Talladega.
■ To lower the cost of engine leases, teams will use sealed engines (no alterations) in 13 events.
■ Drivers starting races in backup cars will be sent to the rear of the field.
■ If the nose of a car crosses the line of the pit box exit, no work can be done on the car, including fueling.