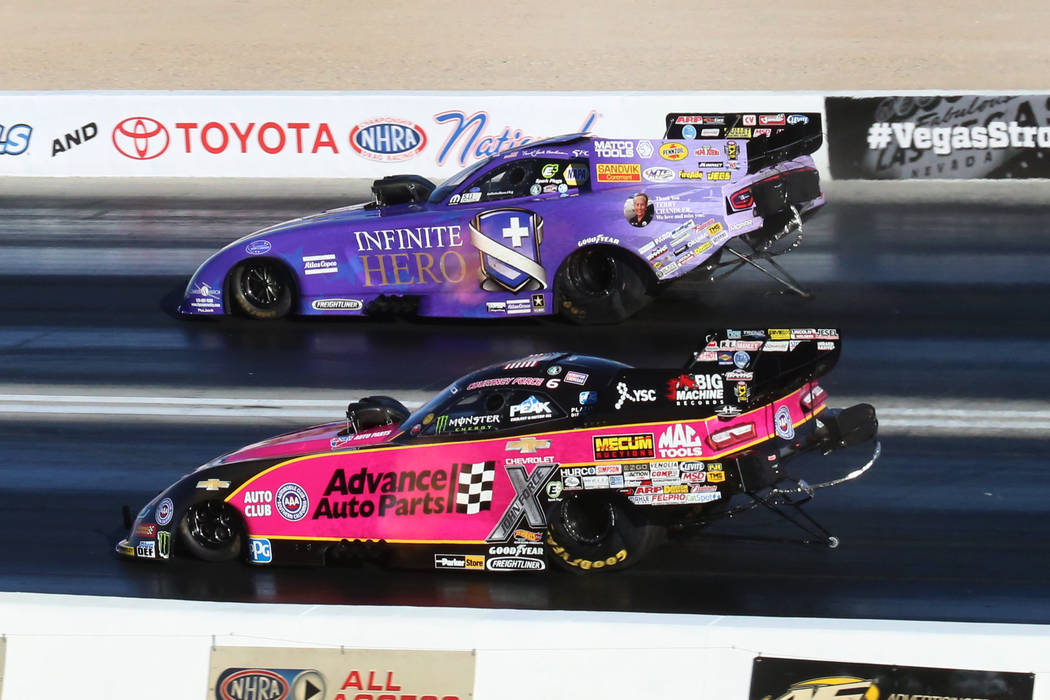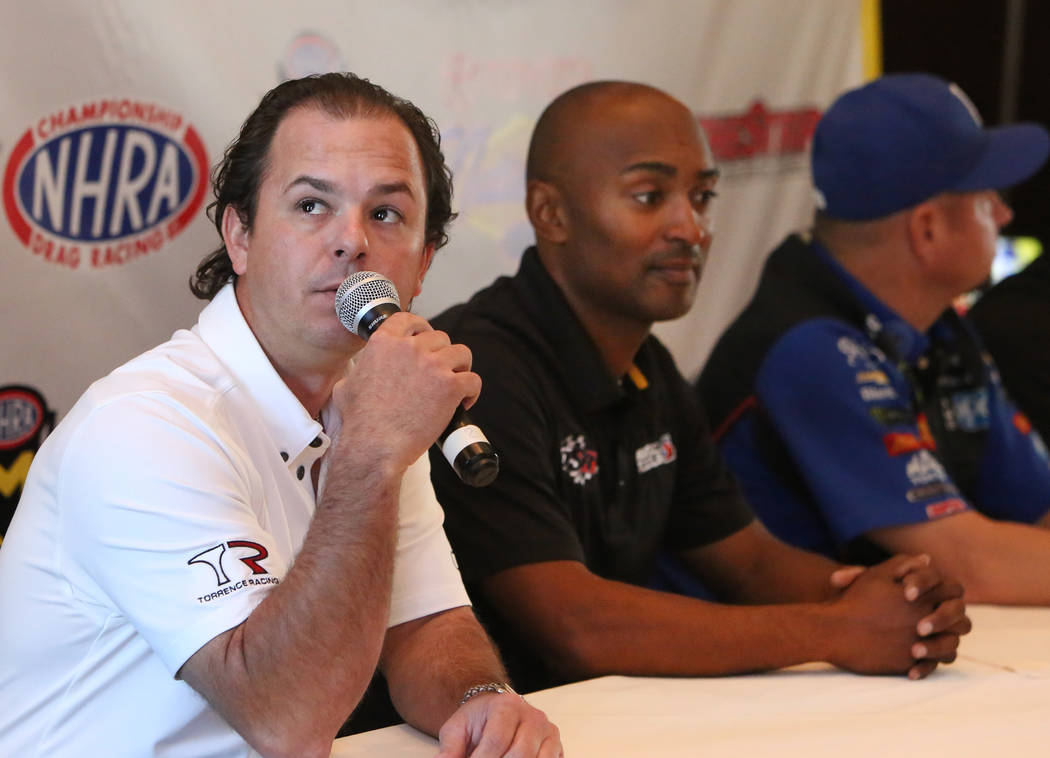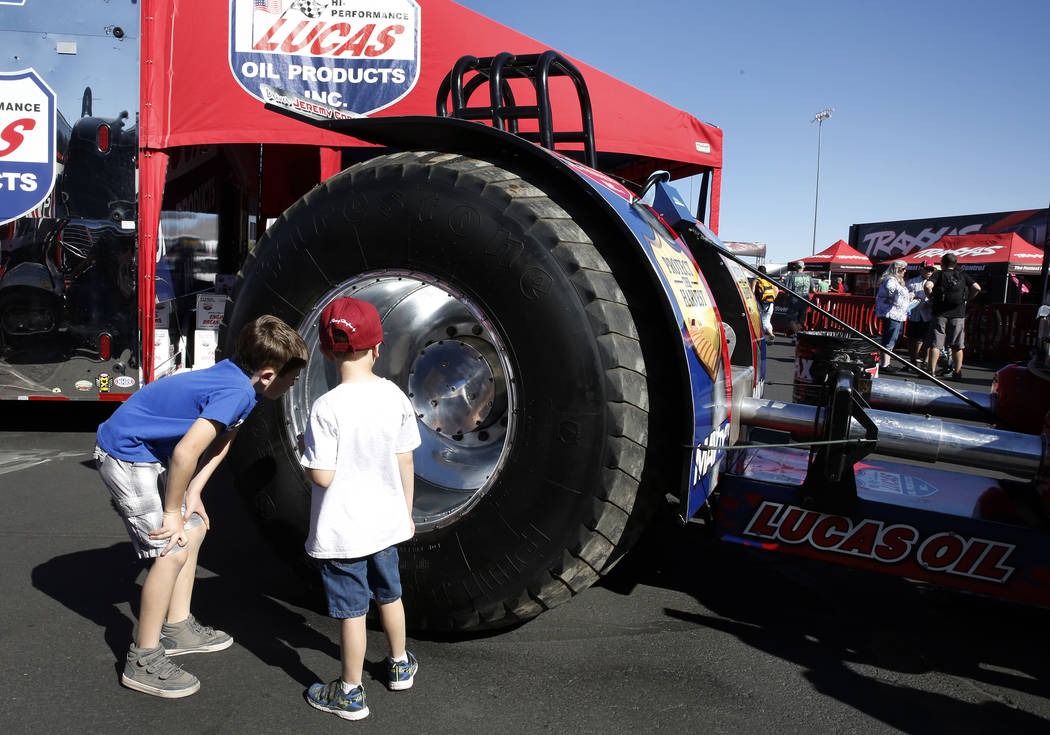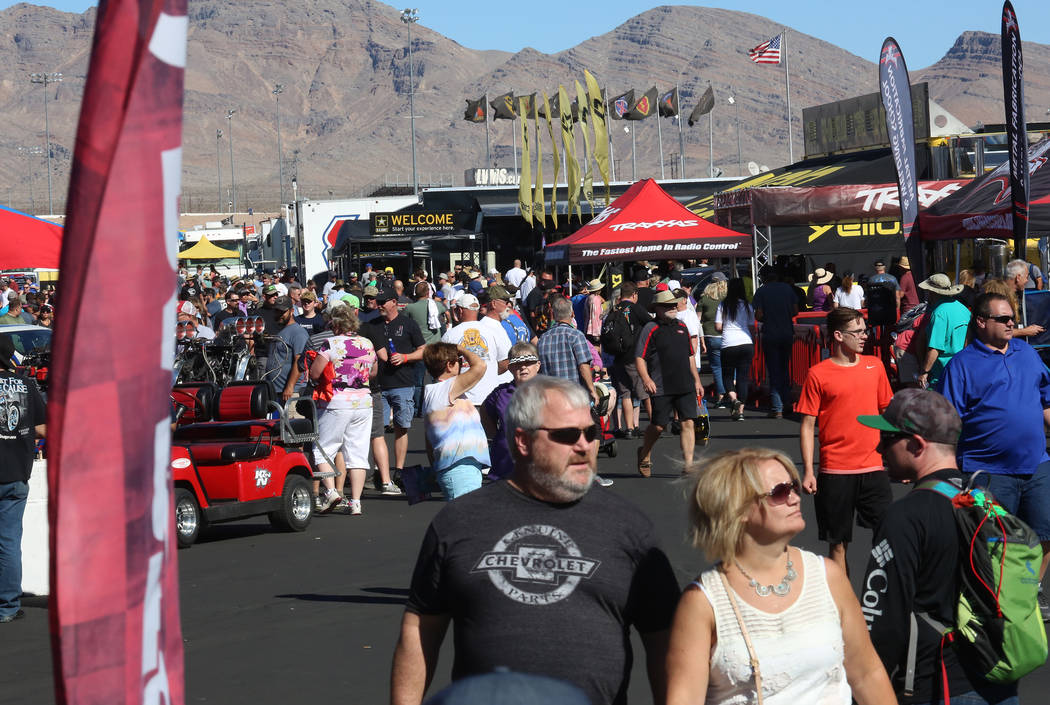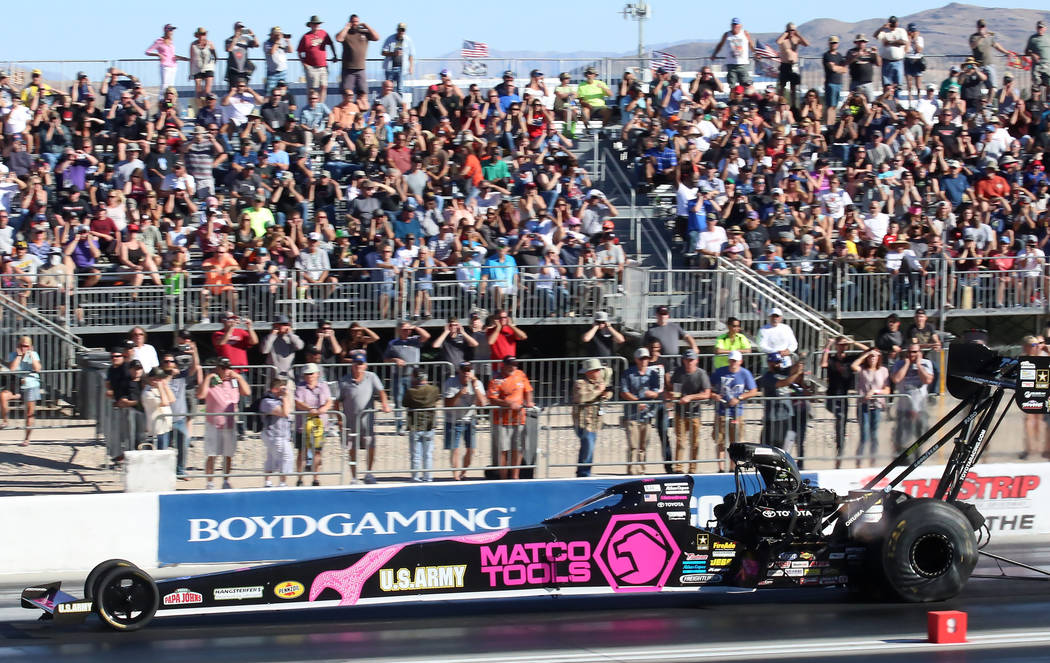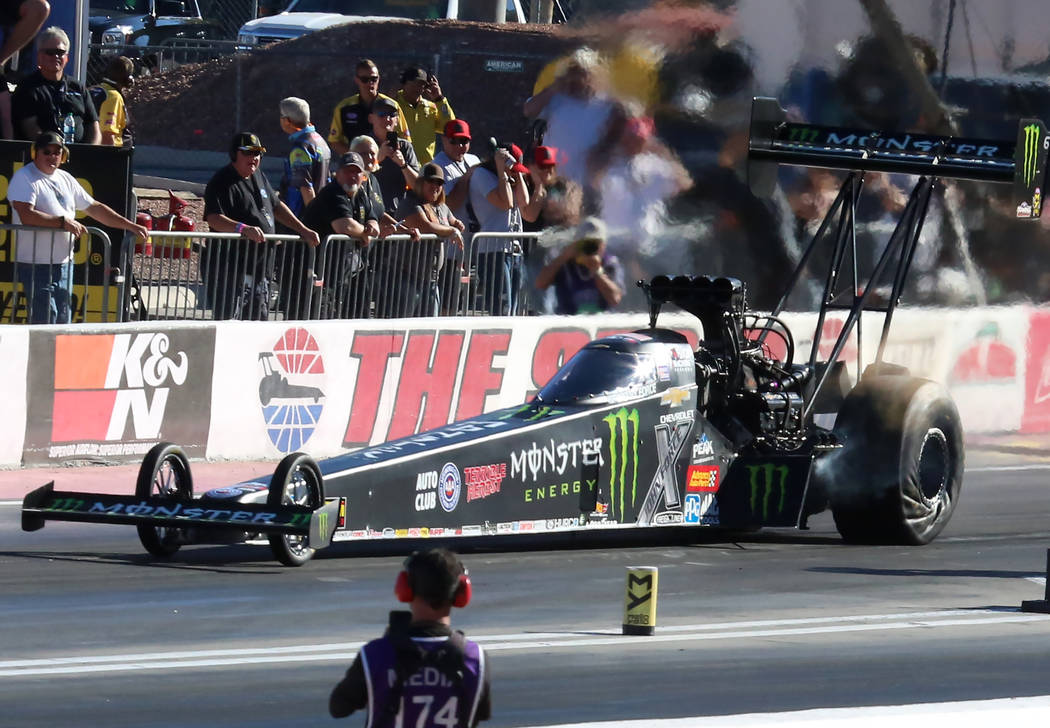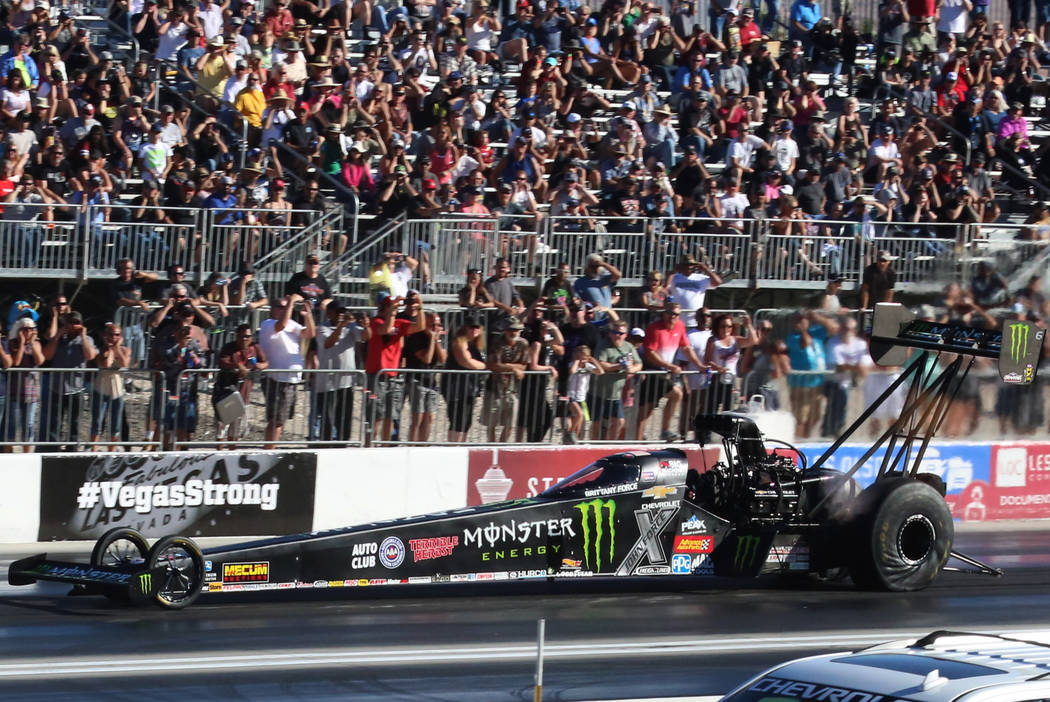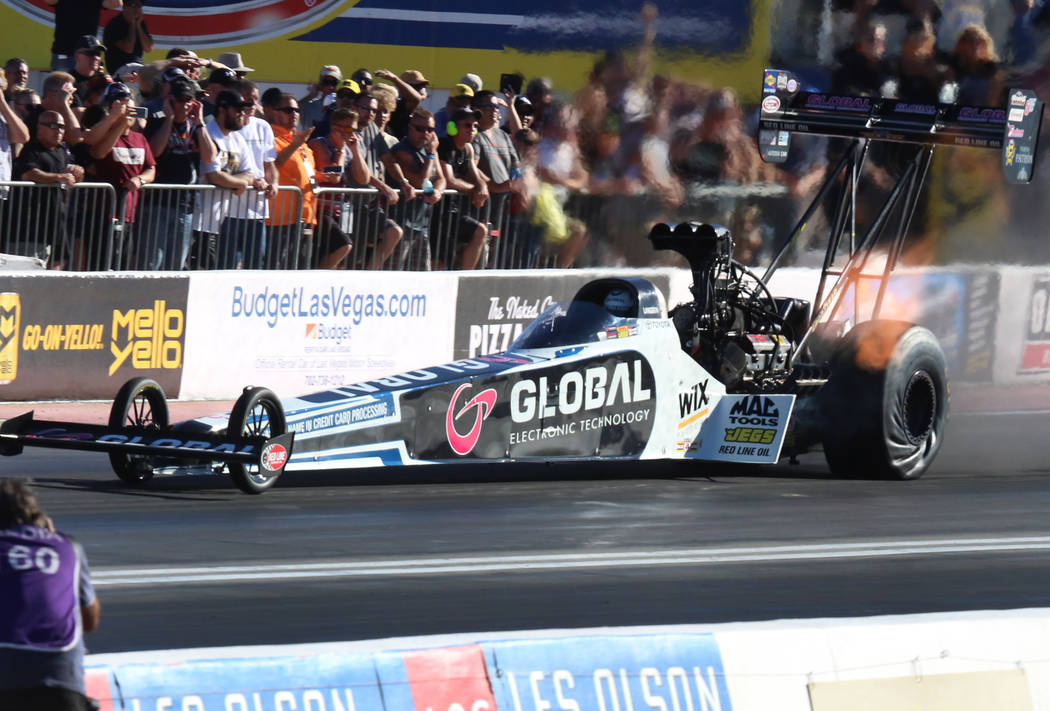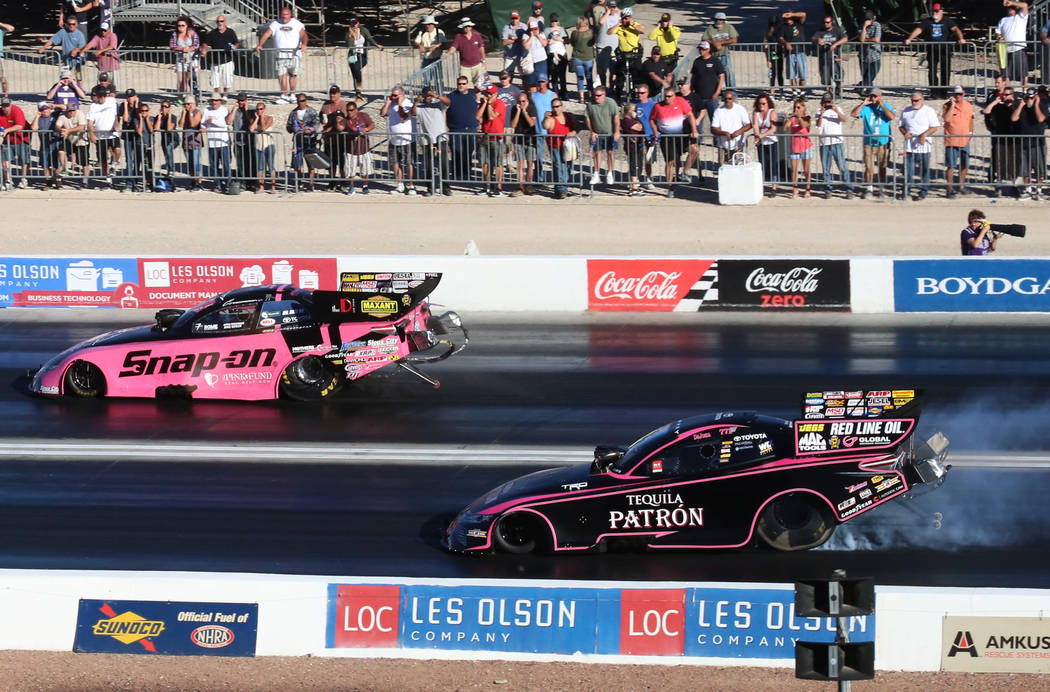 Crashing a Top Fuel dragster at speeds approaching 330 mph doesn't allow one time to be frightened.
But Steve Torrence said there definitely was a moment when he knew he was in trouble during the NHRA FallNationals outside of Dallas.
"I knew I hit the wall, and then the next thing I knew I was sliding across the track toward the other wall," said the Top Fuel points leader about the harrowing ride he took this month after beating Richie Crampton in the quarterfinals.
"I was trying to drive it — and then I realized there's no steering wheel."
It's never good when that happens.
"And then I realized there was no front to the car, so the steering wheel wasn't going to do me any good."
Torrence walked away from the massive shunt caused by a left rear tire blowout. It was the first time he had crashed a Top Fuel car. But within the hour he returned in a backup car. Torrence lost to Brittany Force in the semifinals when the engine in the backup car exploded much as the tire on the primary car had.
He's still leading the points entering Sunday's NHRA Toyota Nationals final eliminations at Las Vegas Motor Speedway.
Feeling invincible
Days such as the one at the Texas Motorplex show how quickly the top of the standings can change in drag racing. They also might give credence to a notion that regardless of what happens at LVMS and at the season finale at Pomona, California, this might be Steve Torrence's year.
"There's so many times you have that feeling," said the 34-year-old Texan, who has eight wins in 2017, equaling his career total before this year. "You win a race that in years past you wouldn't have won, and then to do as well as we did in Dallas and overcome such adversity, you kind of think that maybe no matter what we do, we're gonna win this thing."
Torrence Racing isn't one of the biggest teams on the circuit, but it started performing like one in 2016. The diminutive Torrence raced to three wins, including the fall stop at LVMS, and eight final rounds en route to finishing third in the Countdown for the Championship.
He was defeated by race winner Antron Brown in the quarterfinals of the spring race at LVMS, but stayed over to test on Monday and put down some good runs. Then he went to Houston and put down some more good runs, losing to Leah Pritchett in the final. Torrence won the next time out, at Charlotte, and then went right on winning.
"I think leaving here in the spring was kinda the turning point for us," said Torrence, who posted the second-fastest qualifying time over four runs and will start Sunday's final eliminations 60 points clear of second-place Brittany Force. "That's where the car really started coming around, and I've had a lot of confidence from that point forward."
Contact Ron Kantowski at rkantowski@reviewjournal.com or 702-383-0352. Follow @ronkantowski on Twitter.
NHRA Toyota Nationals
Top qualifiers
Top Fuel: Tony Schumacher 3.673* at 332.67**
Funny Car: Jack Beckman 3.854* at 335.57*
Pro Stock: Greg Anderson 6.663 at 204.73
Pro Stock Motorcycle: Eddie Krawiec 6.936 at 191.76
Sunday schedule
Final eliminations: 11 a.m.
TV: Fox Sports 1, 1-4 p.m.
Tickets, information: NHRA.com; LVMS.com
* track record
** tied track record