National Spelling Bee co-champ sports LeBron jersey under dress shirt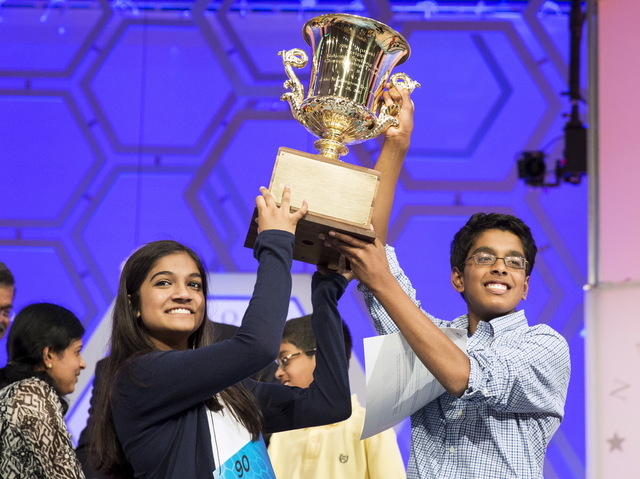 While it remains to be seen if LeBron James will bring an NBA title to Cleveland, he's already helped inspire a boy who wore James' Cavaliers jersey under his dress shirt on stage Thursday en route to being named co-champion of the 2015 Scripps National Spelling Bee.
Before the competition began, Gokul Venkatachalam — "Can you use that in a sentence?" — showed reporters his jersey and also posted a video of himself wearing it while announcing, a la "The Decision," that he was "taking his talents to the National Spelling Bee."
A 13-year-old from St. Louis, Venkatachalam correctly spelled nunatak to forge a tie with 12-year-old Vanya Shivahankar.
Luckily, the kids didn't have to spell each other's last names.
Check out the photo below.