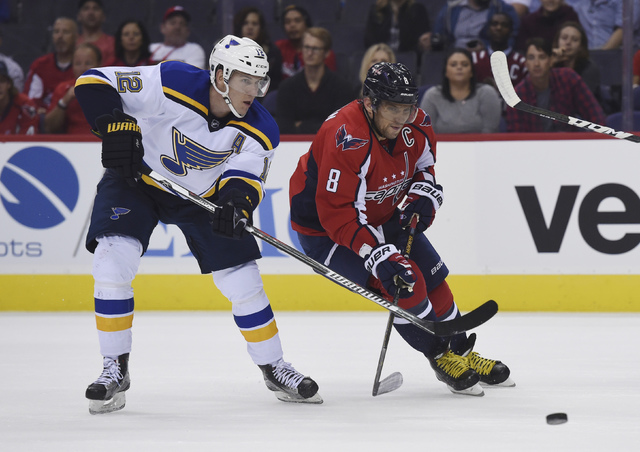 WESTERN CONFERENCE
CENTRAL DIVISION
DALLAS STARS
2015-16 record: 50-23-9, 109 points, 1st place
Key newcomers: D Dan Hamhuis
Key departures: D Alex Goligoski, D Jason Demers
Odds to win Stanley Cup: 12-1
The Skinny: When you have one of the league's leading scorers, you're going to find a way to contend. In Jamie Benn, who had 89 points, second to Chicago's Patrick Kane's 106, Dallas has a bonafide superstar go-to guy. Tyler Seguin and Jason Spezza had 33 goals apiece and Patrick Sharp scored 20 goals. The Stars led the league in offense averaging 3.23 goals a night. Dallas also had the fourth-best power play in the league. So offense isn't the issue. The question mark is in goal where Antti Niemi and Kari Lehtonen were vulnerable and the hope is some new blood on defense will help the goalies out.
CHICAGO BLACKHAWKS
2015-16 record: 47-26-9, 103 points, 3rd place
Key newcomers: D Brian Campbell, F Jordin Tootoo
Key departures: F Andrew Ladd, F Teuvo Teravainen, F Andrew Shaw
Odds to win Staney Cup: 6-1
The Skinny: The Westgate Las Vegas Superbook has these guys as the favorite to win the Cup. For that to happen, the Blackhawks need to make the playoffs first. They're strong in goal with Corey Crawford and defensively, Duncan Keith, Bent Seabrook and Niklas Hjalmarsson anchor a very good blueline corps that includes Campbell, who came over from Florida on a one-year deal and was a member of the Hawks' 2010 Cup-winning team. GM Stan Bowman got the jump on everyone with some shrewd moves in the spring, sending Teravainen and Bryan Bickell to Carolina for draft picks while clearing cap space and reducing assets to be exposed to Las Vegas come expansion draft time in June. He's still got the leading scorer in the NHL in Patrick Kane. he still has captain Jonathan Toews and the veteran Marian Hossa can still play at a high level. That's a lot of firepower and a reason to back the Blackhawks for a long run.
ST. LOUIS BLUES
2015-16 record: 49-24-9, 107 points, 2nd place
Key newcomers: F David Perron, G Carter Hutton
Key departures: C David Backes, G Brian Elliott
Odds to win Stanley Cup: 12-1
The Skinny: It's Ken Hitchcock's final year behind the bench and look for the Blues to give maximum effort every night. Mike Yeo, who was let go by Minnesota last season, is the coach-in-waiting. And while the Blues enjoyed a taste of the good life by making it to last year's conference finals, they saw how hard it is to take that next step. You need great goaltending, solid defense and enough scoring to play for the Cup. The Blues are banking on Jake Allen to play big in net for them the way Brian Elliott had before he was dealt to Calgary. That could go a long way in determining St. Louis' fate. Vladimir Tarasenko had 40 goals last year and many believe he's capable of even more. Alex Steen and Robby Fabbri are quick and the Blues should be faster getting to the net. But they'll miss Backes' grit and leadership and who will take his spot as the team's locker room leader will be interesting.
NASHVILLE PREDATORS
2015-16 record: 41-27-14, 96 points, 4th place
Key newcomers: D P.K. Subban, D Matt Carle, D Yannick Weber
Key departures: D Shea Weber, F Jimmy Vesey
Odds to win Stanley Cup: 18-1
The Skinny: It's all about Subban, the highly skilled, fun loving defenseman who is expected to be reborn playing for Peter Laviolette where he'll have the freedom to move forward that he didn't have in Montreal. Subban is an amazing talent and he seems to love Nashville. It was tough to lose Weber, a fan favorite and the man with the booming shot. But bringing Carle over from Pittsburgh and Yannick Weber to go along with Subban, Roman Josi and Mattias Ekholm gives the Predators one of the most mobile defenses in the NHL. Goalie Pekka Rinne is healthy again and that is big. He can make the key stops when he has to. Filip Forsberg, Ryan Johansen and James Neal combined for 75 goal last year and they'll be the bulk of the Predators' offense again.
MINNESOTA WILD
2015-16 record: 38-33-11, 87 points, 5th place
Key newcomers: Coach Bruce Boudreau, C Eric Staal
Key departures: F Thomas Vanek
Odds to win Stanley Cup: 25-1
The Skinny: John Torchetti did an amazing job saving the season as the Wild's interim head coach. Now the veteran Boudreau takes over and look for his players to respond to his ways. It would be nice if Zach Parise could stay healthy so he can work his magic around the net. The Wild are banking on Staal having a bounce-back year after scoring just 13 goals for the Rangers last season. Forward Charlie Coyle is a rising star and he was playing on a line with Las Vegas' Jason Zucker during training camp and the two appeared to be clicking. The Wild are solid in goal with Devan Dubnyk and Ryan Suter and Jared Spurgeon anchor what could be a good defense corps if they can play the way Boudreau wants, which is be physical and win the one-on-one battles.
WINNIPEG JETS
2015-16 record: 35-39-8, 82 points, 7th place
Key newcomers: F Patrik Laine, F Shawn Matthias, D Brian Strait
Key departures: D Grant Clitsome
Odds to win Stanley Cup: 80-1
The Skinny: The future hinges on an 18-year-old kid from Finland. But anyone who watched Patrik Laine play in the World Cup last month saw someone who is not afraid of the big moment and will embrace the challenge. Laine, the No. 2 overall pick after Auston Matthews, will give Jets fans something to cheer about. So will forward Blake Wheeler (26 goals), center Mark Scheifele (29 goals) and Drew Stafford (21 goals). But it's going to take more than those guys for Winnipeg to move up in the standings and the defense, which ranked 22nd, needs to get better. It has to be more than just Dustin Byfuglien. The goaltending situation is a concern, whether it is Ondrej Pavelec bouncing back from a knee injury or youngster Connor Hellebuyck.
COLORADO AVALANCHE
2015-16 record: 39-39-4, 82 points, 6th place
Key newcomers: Coach Jared Bednar, D Fedor Tyutin
Key departures: Coach Patrick Roy, F Mikkel Boedker, F Shawn Matthias
Odds to win Stanley Cup: 60-1
The Skinny: Patrick Roy's decision to step down as coach in July was not the kind of news a struggling franchise wanted to hear. But things have been trending downward since 2014 when the Avs had 112 points. It's going to take more than the offense from Nathan MacKinnon, Gabriel Landeskog and Matt Duchene for Colorado to contend. The defense is one of the league's worst and it means goaltender Semyon Varlamov will need to raise his game even higher. How much impact new coach Jared Bednar will have remains to be seen. It's his first head coaching job in the NHL and it will be interesting to see how he performs.
PACIFIC DIVISION
SAN JOSE SHARKS
2015-16 record: 46-30-6, 98 points, 3rd place
Key newcomers: F Mikkel Boedker, D David Schlemko
Key departures: D Roman Polak, G James Reimer
Odds to win Stanley Cup: 14-1
The Skinny: Apparently, the bookies and bettors aren't giving the Sharks much chance of getting back to the finals, much less winning the Cup. They may be right, as winning the division will be a challenge in of itself. But there's so many strong character people in the locker room that the focus will remain on doing what it takes to win the Cup. Brent Burns is an elite defenseman, Joe Pavelski, Joe Thornton, Patrick Marleau, Logan Couture and Tomas Hertl are all big-time players and Martin Jones is San Jose's goalie for the foreseeable future. The question is whether these guys can hold up physically after going the distance last year in order to make a realistic run at the Cup?
LOS ANGELES KINGS
2015-16 record: 48-28-6, 102 points, 2nd place
Key newcomers: F Teddy Purcell, G Jeff Zatkoff
Key departures: F Milan Lucic, F Kris Versteeg
Odds to win Stanley Cup: 12-1
The Skinny: It's easy to overlook the fact the Kings garnered 102 points last year after their first-round fade in the playoffs. But the team seems renewed in is commitment to get back to the finals and coach Darryl Sutter spent the bulk of the summer in L.A. rather than his Alberta farm to track his players' off-season progress. Anze Kopitar was named captain and Dustin Brown, the former captain is still there. He can use a big year after scoring just 11 goals. The Kings will miss Milan Lucic but in Tyler Taffoli and Tanner Pearson, they have two young wingers who are strong and can find the net. Jonathan Quick will be in net and the defense corps, led by Drew Doughty, Jake Muzzin and Alec Martinez, is very good.
ANAHEIM DUCKS
2015-16 record: 46-25-11, 103 points, 1st place
Key newcomers: Coach Randy Carlyle, G Jonathan Bernier
Key departures: Coach Bruce Boudreau, F David Perron, G Frederik Andersen
Odds to win Stanley Cup: 12-1
The Skinny: Carlyle is back behind the bench after coaching the Ducks in 2007 to the Stanley Cup is interesting. He inherits a defense that was No. 1 in the NHL (2.29 GGA) and the No. 1 power play (23.1 percent). Ryan Getzlaf, Corey Perry and Ryan Kesler are the Big Three up front along with Jakob Silverberg and Nick Ritchie gives Anaheim plenty of offense. Hampus Lindholm and Sami Vatanen head up the defense and John Gibson is now the No. 1 goalie after Frederik Andersen was sent to Toronto. Time will tell if bringing Carlyle back was the right thing to do.
CALGARY FLAMES
2015-16 record: 35-40-7, 77 points, 6th place
Key newcomers: Coach Glen Gulutzan, G Brian Elliott, G Chad Johnson, F Troy Brouwer
Key departures: F Joe Colborne, G Jonas Hiller, F Mason Raymond
Odds to win Stanley Cup: 60-1
The Skinny: Looking for a live long shot? Here's your team. Youth. Talent. Depth. The Flames appear ready to take a major step forward and they are hoping former Las Vegas Wranglers coach Glen Gulutzan will get the most out of the roster, which is led by Johnny Gadreau, who had 30 goals and 78 points last year. But it starts in goal and getting Elliott to start and Johnson to back him up changes thins dramatically. Calgary has a dependable 1-2 punch in net. The defense, however, has to get better. Calgary was dead last among the 20 NHL tams in goals allowed (3.13 per game). With improved goaltending and more help from he forwards getting back to help, the defense should improve.
EDMONTON OILERS
2015-16 record: 31-43-8, 70 points, 7th place
Key newcomers: F Milan Lucic, D Adam Larsson, F Jesse Puljujarvi
Key departures: F Taylor Hall, D Adam Clendening
Odds to win Stanley Cup: 20-1
The Skinny: GM Peter Chiarelli took a lot of heat for shipping all-star Hall to New Jersey for Larsson. But in getting Lucic to play alongside franchise star Connor McDavid, gives the Oilers some needed size up front. Add Puljujarvi, the No. 4 overall pick last June into the mix, and suddenly Edmonton is a stronger and tougher team. Cam Talbot struggled at times last year in goal but he eventually settled down and played well enough that he remains the Oilers' No. 1 goalie. Perhaps playing in the new Rogers Place will inspire the team to break in their new home the right way.
ARIZONA COYOTES
2015-16 record: 35-39-8, 78 points, 4th place
Key newcomers: GM John Chayka, F Jamie McGinn, D Alex Goligoski
Key departures: GM Don Maloney, C Boyd Gordon
Odds to win Stanley Cup: 100-1
The Skinny: It's the 20th anniversary of the team moving from Winnpeg to the desert and talk remains of moving from Glendale to downtown Phoenix, or at least closer to it. Chayka, who is only 26 and is the youngest GM in hockey, is taking a more analytical approach to crafting the roster and he's banking on young guys Max Domi, Dylan Strome and Christian Dvorak to have big seasons. Forward Shane Doan is at the end of the line and he hopes to finish strong. Defensemen Oliver Ekman-Larsson and Alex Goligoski lead a group that ranked toward the bottom of the lague, allowing just under three goals a night. If goalie Mike Smith can stay healthy, that number will improve. The Yotes improved 22 points last year from 2015. Another jump like that puts them in the playoff picture, but that dosn't seem realistic.
VANCOUVER CANUCKS
2015-16 record: 31-38-13, 75 points, 6th place
Key newcomers: F Loui Eriksson, D Erik Gudbranson
Key departures: D Dan Hamhuis, F Radim Vrbata
Odds to win Stanley Cup: 100-1
The Skinny: Despite having the Sedin twins, the Canucks struggled to score last year, finishing 29th. Eriksson comes over from Boston and had 30 goals and 66 points last year. That's going to help. So will getting more production from the second and third lines. Goalie Ryan Miller is 36 and he's not getting any younger. The defense should get better with the arrival of Gudbranson from Florida. But it's going to take a lot for this team to get back to the 101 points it managed in 2015.
Contact Steve Carp at scarp@reviewjournal.com or 702-387-2913. Follow on Twitter: @stevecarprj
PREDICTED ORDER OF FINISH
Central Division
1. Dallas Stars*
2. Chciago Blackhawks*
3. St. Louis Blues*
4. Nashville Predators*
5. Minnesota Wild
6. Winnipeg Jets
7. Colorado Avalanche
Pacific Division
1. San Jose Sharks*
2. Los Angeles Kings*
3. Anaheim Ducks*
4. Calgary Flames*
5. Edmonton Oilers
6. Arizona Coyotes
7. Vancouver Canucks
* Projected playoff team