Novelist-to-be Dimmig has great tale to tell as new WSOP millionaire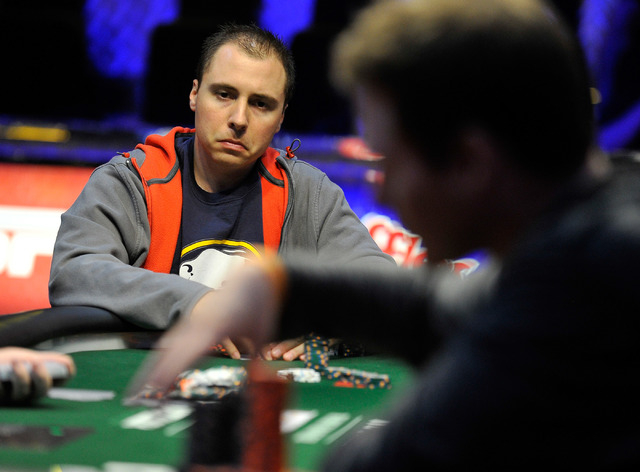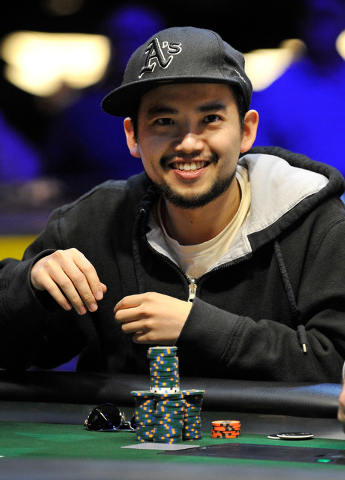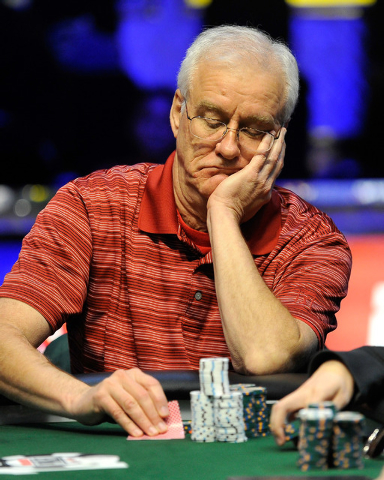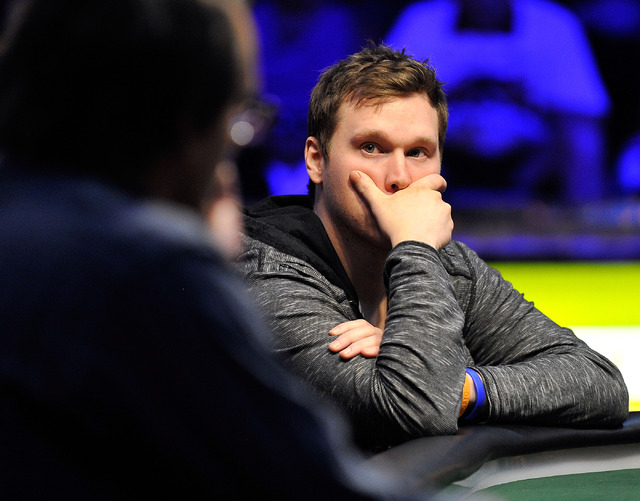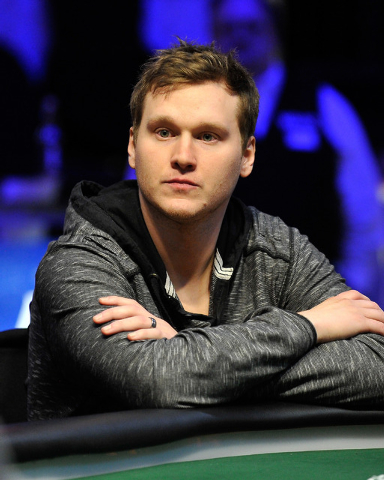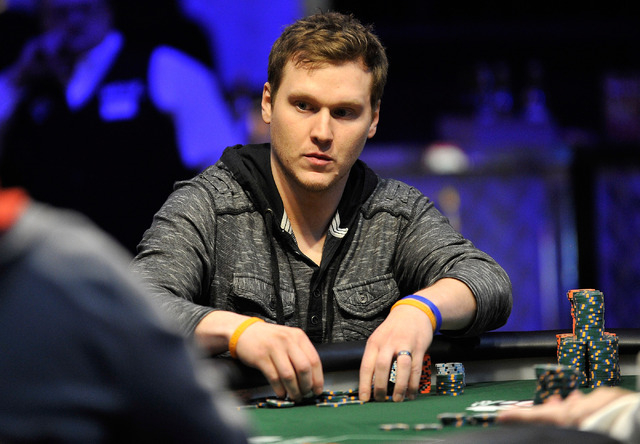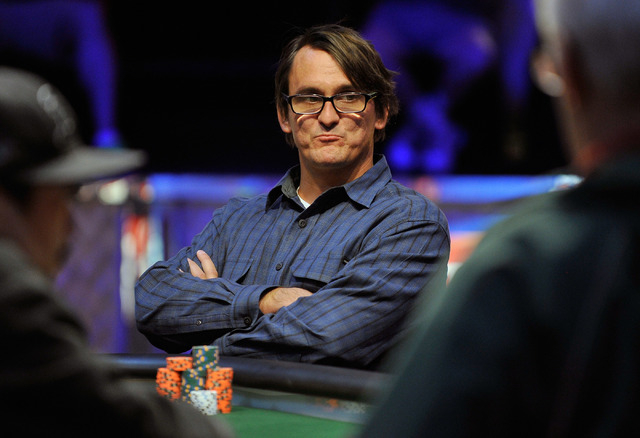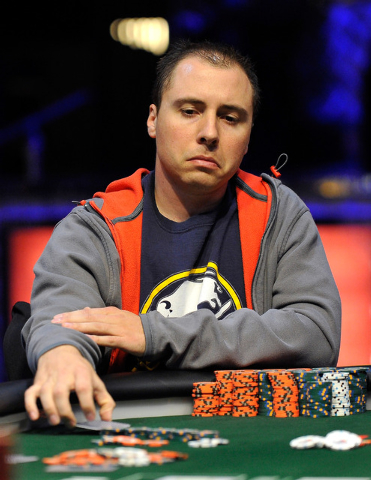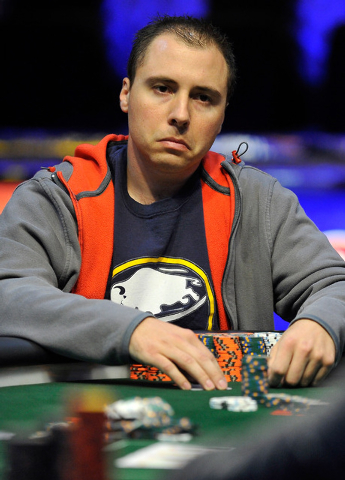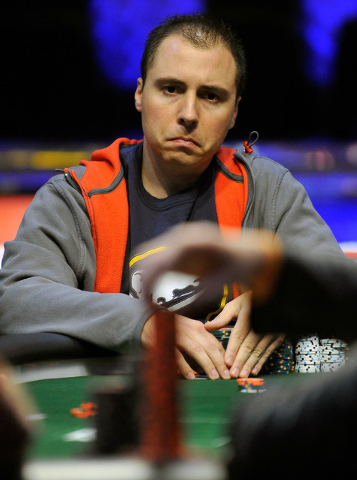 The idea came to Jonathan Dimmig in a dream, and it was too good not to write down.
What a great first book, he thought.
"That's the new thing in my life," Dimmig said. "And before this whole success happened, that was going to be maybe my next life-changing move, was writing a novel."
Most suddenly, Dimmig's literary aspirations have been put on hold.
The 31-year-old Las Vegas resident emerged from a record field to win the "Millionaire Maker" tournament early Wednesday during the World Series of Poker at the Rio Convention Center, defeating Jeffrey Coburn after only six hands of heads-up play.
Dimmig, originally from Amherst, N.Y., earned more than $1.3 million and his first career WSOP bracelet.
"I think this does change my short-term poker outlook because now I'm going to be trying to play some more tourneys, and build on the momentum of course, and see where I can build this because I hope this is a steppingstone to greater things in poker," Dimmig said.
"But that book will be written. It's meant to be. That's definitely going to be something that I'll finish who knows when. But it will be finished."
Dimmig has an MBA and spent 10 years working in finance before moving from western New York 1½ years ago to pursue a poker career. He had "minor success" on the local tournament circuit with career earnings of nearly $35,000, and his largest cash before Wednesday came at a 2011 WSOP circuit event in San Diego, where he finished third for $11,106.
"I had been playing (poker) part time for 10 years, and I started to realize that I could make more money part time in poker than in my full-time job," Dimmig said. "So I said, 'You've got to chase your dreams.' I figured I could always go back with my education to that area if I needed to. But this is something that you don't want to look back at the end of your life and wonder what could have been."
Dimmig said he played eight or nine WSOP bracelet events, including the past three Main Events, but never finished in the money until the $1,500 buy-in Single Re-Entry No-Limit Hold 'em tournament, which features a guaranteed $1 million to the winner.
The tournament had a record 7,977 entrants for a total prize pool of more than $10.7 million and took an extra day to complete. It was the second-largest field in WSOP history, behind the 2006 Main Event (8,773 players).
"I just wanted to kind of get the monkey off my back and basically just cash … just to prove to the world that I am capable of this type of feat," Dimmig said. "I was really just hoping for like a decent tourney cash. Now, to have this, it's just amazing, and I think I can now say that maybe that was the right decision."
Dimmig was the chip co-leader after the second day of the tournament and entered the final table Tuesday sixth in chips. Wearing a hangdog look on his face and a blue Buffalo Sabres T-shirt, Dimmig had several friends and family gathered at the Amazon Ballroom chanting "Let's go, Buffalo!" whenever he won a big pot.
"The Sabres have never had a championship. The Bills have never had a championship," Dimmig said. "We've always finished in second place it seems like, so I'm proud to bring a little piece of championship-ness to the city."
Dimmig had a commanding chip lead after he eliminated Stephen Graner of Henderson in sixth place but was soon the short stack at a topsy-turvy final table in which the chip lead change hands five times in more than 11 hours of play. Dimmig was all-in for his tournament life five times, and he came from behind to win on four occasions before eliminating Coburn at 12:18 a.m. Wednesday.
Dimmig doubled his stack through third-place finisher James Duke of Houston on the final hand before the one-hour dinner break at 8:15 p.m., then hit one of the two remaining 2s in the deck to eliminate Andrew Teng of London in fourth place about 30 minutes after play resumed.
Dimmig knocked out Duke when he completed a straight on the river card and doubled up on the first hand of heads-up play against Coburn, a Chino Hills, Calif., resident who pocketed nearly $816,000 for second place. On the final hand, Dimmig's pair of 2s bested Coburn's king-high.
"It's never easy with me. I don't sit back and wait," Dimmig said. "I noticed a couple other guys come into the final table, and even before that, were just trying to get up the money ladder. I just don't think like that. This is a life-changing event. I don't want to look back in 30 years and say 'What if?' "
Contact reporter David Schoen at dschoen@reviewjournal.com or 702-387-5203. Follow him on Twitter: @DavidSchoenLVRJ.