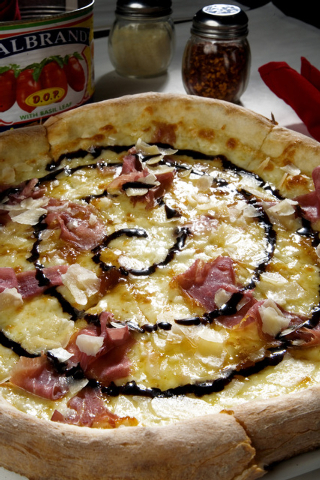 Green Valley girls basketball coach Lorenzo Jarvis thinks he has one of the quickest teams in town, and he sent his players onto the floor Wednesday ready to put that belief to the test.
The Gators ran all over Durango, as Jazmine Jarvis had 20 points to lift Green Valley to a 65-47 home win.
"We like to run," Lorenzo Jarvis said. "It's our system. Our style is to get up and down the court. When we play that way, we get a lot of runs."
The system went into effect early, with the Gators (5-1) rattling off 18 straight points and holding Durango to one first-quarter field goal to establish a 20-4 lead.
The Trailblazers (0-2) slowed the pace in the second and third quarters, cutting their deficit to 35-32 on UNLV signee Mia Bell's 10-foot jumper.
But the Gators took over for good when Sarah Pickus hit two free throws early in the fourth to start a 16-0 run.
Jarvis said his team's even distribution helped to wear down the Trailblazers.
"We have four girls averaging 10 points or more per game," the coach said. "I don't believe in the superstar mentality. We share the ball."
Pickus had 18 points and Danielle Christenson 15 points and five steals for Green Valley.
Bell paced Durango with 18 points, six rebounds and three steals, and teammate Jasmine Suarez nailed five 3-pointers to finish with 15 points.
NevadaPreps.comIn-depth high school sports coverage
WEDNESDAY'S HIGHLIGHT BOYSSierra Vista's Brian Zimmerman had 16 rebounds and seven blocked shots in the Lions' 68-63 home win over Del Sol.