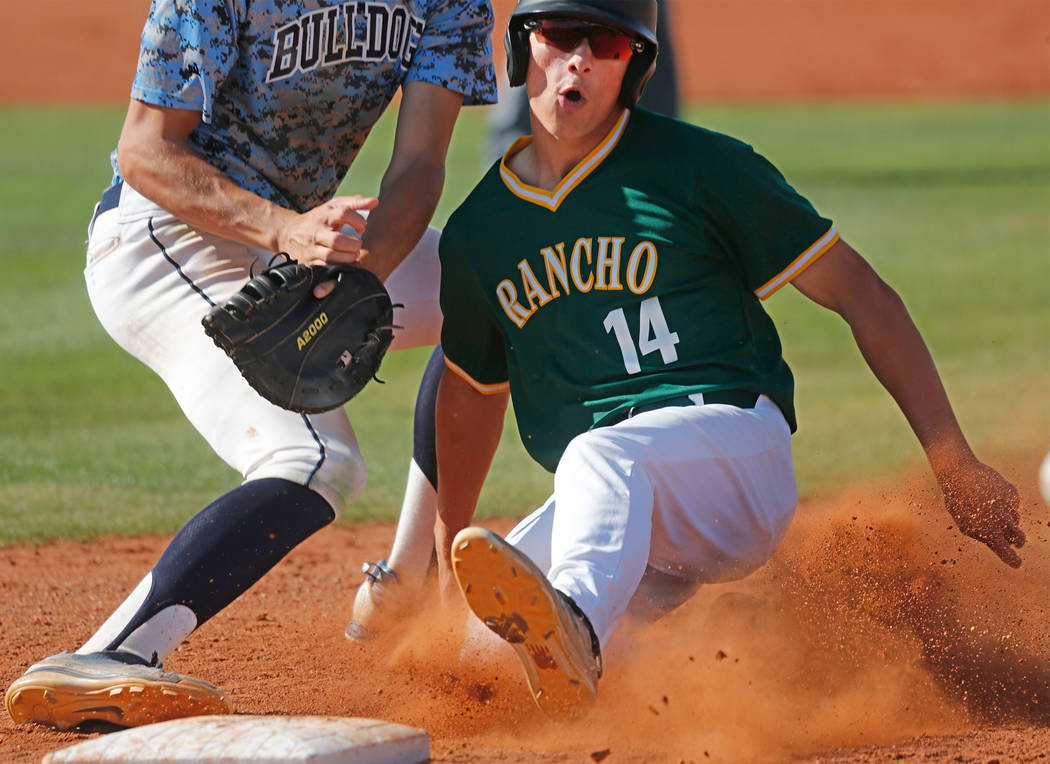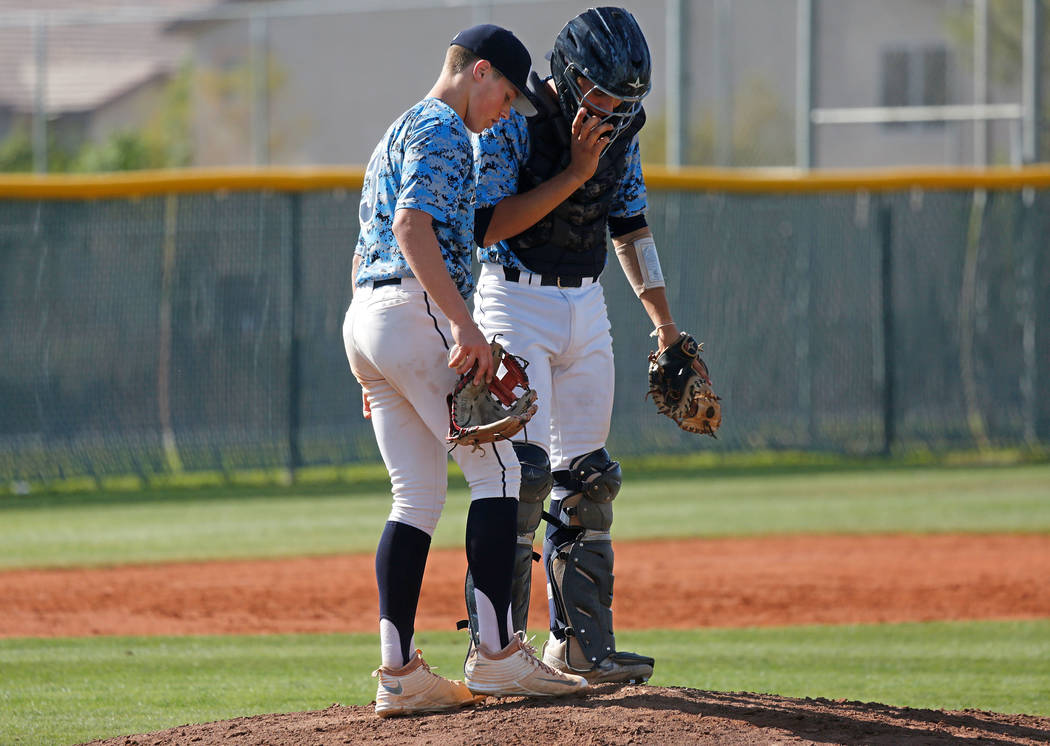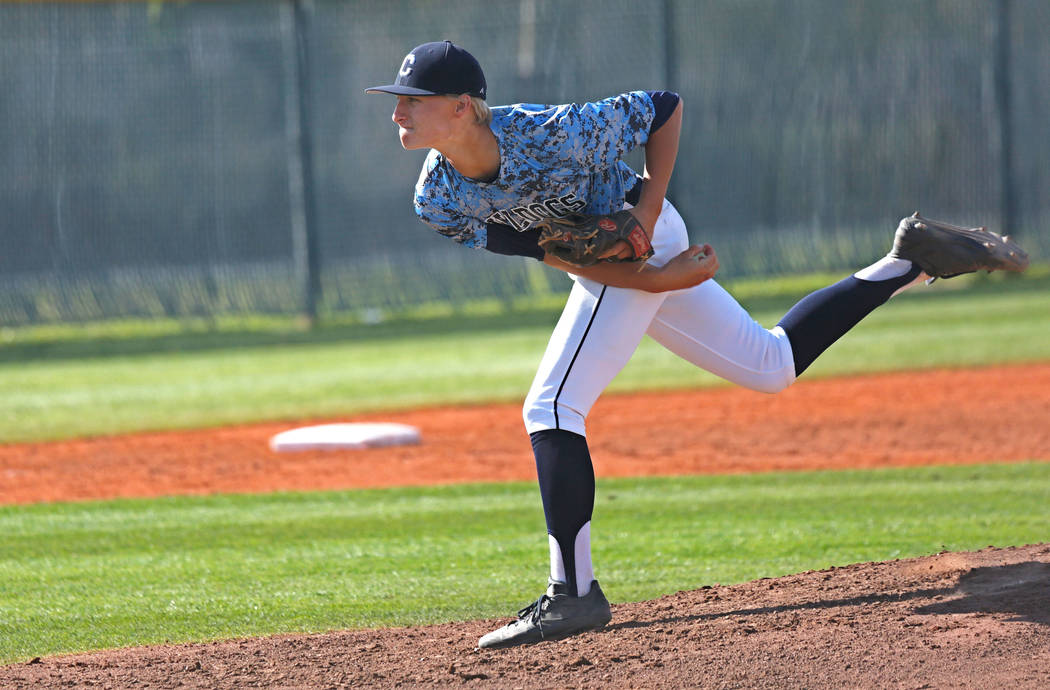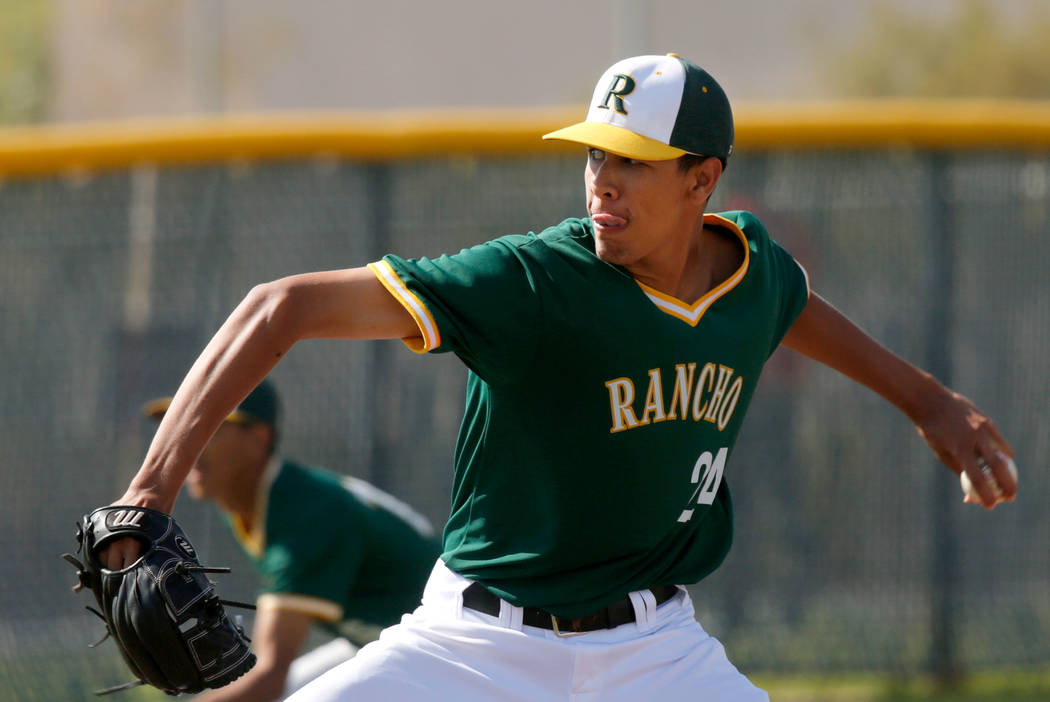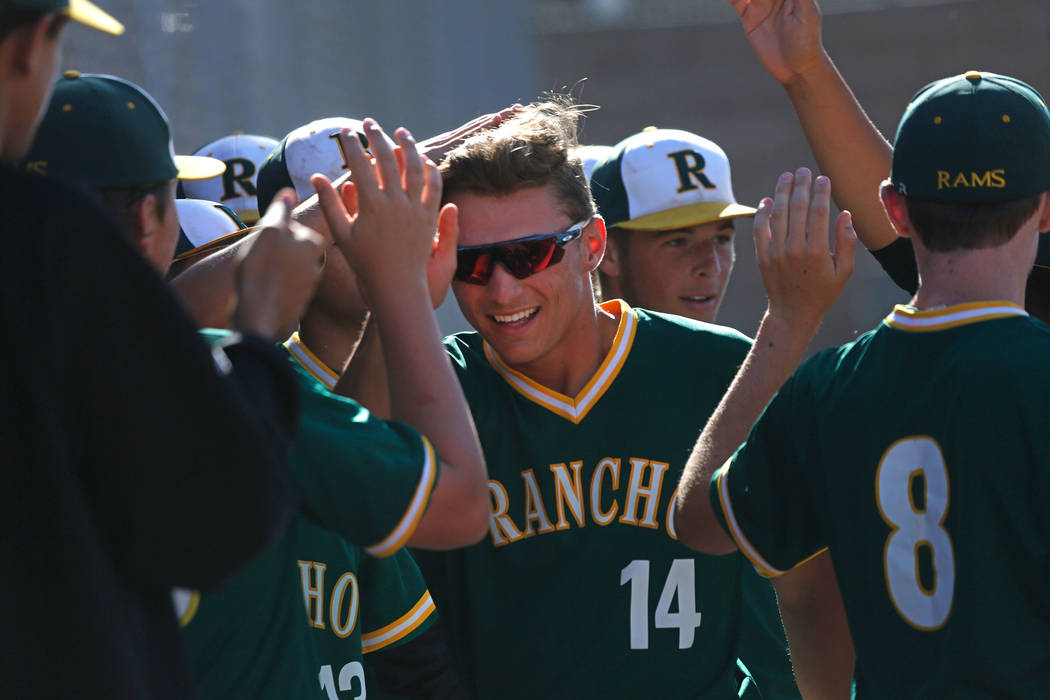 Rancho's baseball team didn't score in the final five innings of Tuesday's Class 4A state play-in game against Centennial.
It didn't matter.
The Rams jumped on Centennial for nine runs in the first two innings and held on for a 9-7 victory at Las Vegas High to earn the final berth in the Class 4A state baseball tournament.
"This is do or die for us," Rancho coach Manny Llamas said. "For these seniors, this is possibly their last game, so just come out, play baseball and attack them. Everyone has a plan until they get punched in the mouth."
Rancho (25-8) wasted no time in taking the lead, scoring four runs in the top of the first, highlighted by a three-run home run by Joey Walls.
"He was a little bit down on himself, I know he was, because he's been struggling as of late," Llamas said of Walls. "But during this playoff run, he's been seeing the ball well. Joey's going to keep working hard no matter what, and it showed."
The Rams added five runs in the second on a two-run double by Jimmy Gamboa, RBI singles by Edarian Williams and Walls and a passed ball.
Centennial (25-11-1) chipped away, scoring in each of the first four innings, including twice in the fourth after two outs. Austin Kryszczuk hit a high fly ball to right field for what looked to be the third out, but right fielder Braeden Hedge lost the ball in the sun and it fell for a run-scoring single. Tanner Wright followed that with a sharp liner to center to score another run, and cut the lead to 9-7.
But Layton Walls, Joey's cousin, came on in relief to get out of the inning, and he shut down the Centennial rally. Layton Walls allowed two hits in 3 1/3 scoreless innings of relief to get the win. He struck out pinch-hitter K.J. Bow with a runner on third in the bottom of the seventh to end the game.
"I felt confident," Layton Walls said. "I've been in situations like this before, and I know that my defense is going to back me up all the way, I've just got to throw strikes."
The Rams play Bishop Gorman (30-5) in the state tournament at 4 p.m. on Thursday at Las Vegas High. It will be the team's first appearance at state since it finished second in 2011 when Llamas was a senior.
"It means the world," Layton Walls said of making state. "Our coaches, they've all been to state before and we're trying to pass them now. It's our goal to just win the whole thing."
Contact prep sports editor Damon Seiters at dseiters@reviewjournal.com or 702-380-4587. Follow @DamonSeiters on Twitter.
Box score: