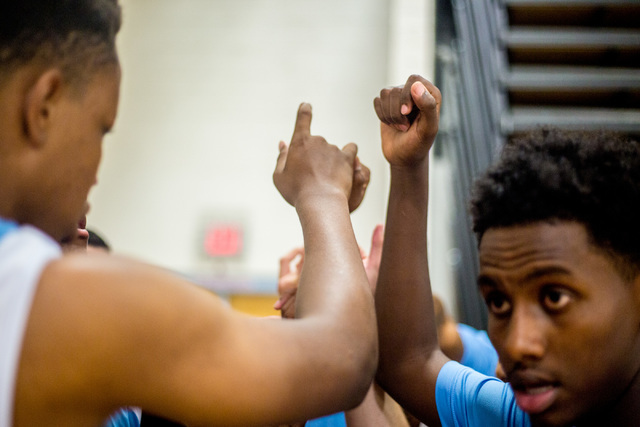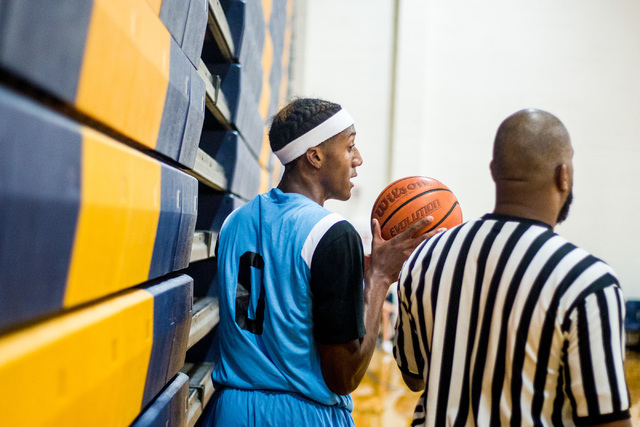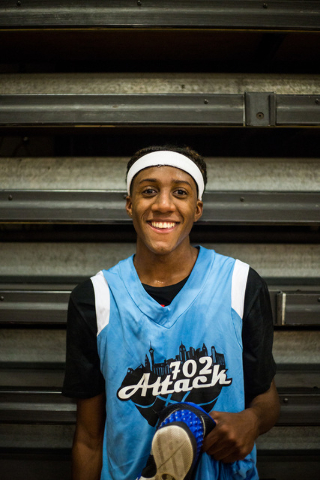 When your father's name is Jerry Springer, you get overshadowed at times.
It's the same situation for Je'Rell Springer on the basketball court, where the 6-foot-6-inch Shadow Ridge High School swingman feels he's been a bit overlooked in a group of Nevada's top prep recruits led by Bishop Gorman's Charles O'Bannon Jr. and Centennial's Troy Brown.
"I'm not going to say any names but a couple of them, I feel like I played very well when we played their teams," Springer said. "I showed that, if I'm not better than them, I'm right next to them."
NOT RELATED TO TALK SHOW HOST
For the record, Springer's father is named Jerry Springer, but he's never hosted a tabloid TV talk show.
"I get that a lot," Springer said, smiling. "People read my report card and they're like, 'No way! That's your dad?'
"I just joke around with them, 'Yeah, that's my dad, the talk show host.' "
Springer, who ESPN ranks the state's No. 5 recruit behind O'Bannon, Brown, Centennial's Isaiah Banks and Bishop Gorman's Christian Popoola Jr., has started to make a name for himself.
WORK ETHIC
"He's a late bloomer," said Melvin Bray, Springer's AAU coach for 702 Attack. "Two years ago, nobody heard of the kid. Now he's getting on the map and that's a testament to him. He puts in the work. A 5 a.m. workout. A 6 a.m. workout. I told him the sky's the limit as long as he continues to work.
"He has so much upside, and he's a yes-sir, no-sir type of kid. His character, that's not a question."
Springer has one scholarship offer, from Pacific, and also has received interest from UCLA, Southern California, Weber State, Tulane and, most recently, UNR and UNLV, which he said is his dream school.
"I've always wanted to go to UNLV since I was young, driving past the Strip and seeing the billboards and stuff," he said.
Rebels assistant coach Eric Brown attended Springer's Fab 48 tournament opener Thursday at Sierra Vista.
Despite coming off the bench because he was nursing a sprained ankle, Springer still compiled 22 points, nine rebounds and four assists while leading his team to victory.
"It's my last (AAU) tournament, so I've got to play through it," he said. "I'm hoping to just open everybody's eyes and show them I should be up there with some of the top players.
"I'm just trying to put on a show and show them that I belong and that I can do everything and that I'm not a selfish player. A lot of coaches tell me I'm too unselfish. They want me to take more shots but I like to get my team involved."
GAME ON DISPLAY
His all-around game was on display in the first Fab 48 episode of the Je'Rell Springer Show as he threw down a breakaway dunk, drained a 3-pointer from the corner on which he held his follow-through and made a nice no-look pass under the basket for an assist.
Bray raved about Springer's versatility and ability to play every position on the floor.
"He can handle the ball, he can shoot the ball, he can post up and he can create for others. He's very unselfish," Bray said. "He's a stat filler, man. The kid can wake up and get 20 points, 10 rebounds and five assists.
"After this tournament, a lot of schools are going to be on him. He's just starting to get noticed. Most people have him third (in Nevada) after (O'Bannon) and (Brown), besides the Findlay Prep kids. But that gap is closing."
Contact reporter Todd Dewey at tdewey@reviewjournal.com or 702-383-0354. Follow him on Twitter: @tdewey33