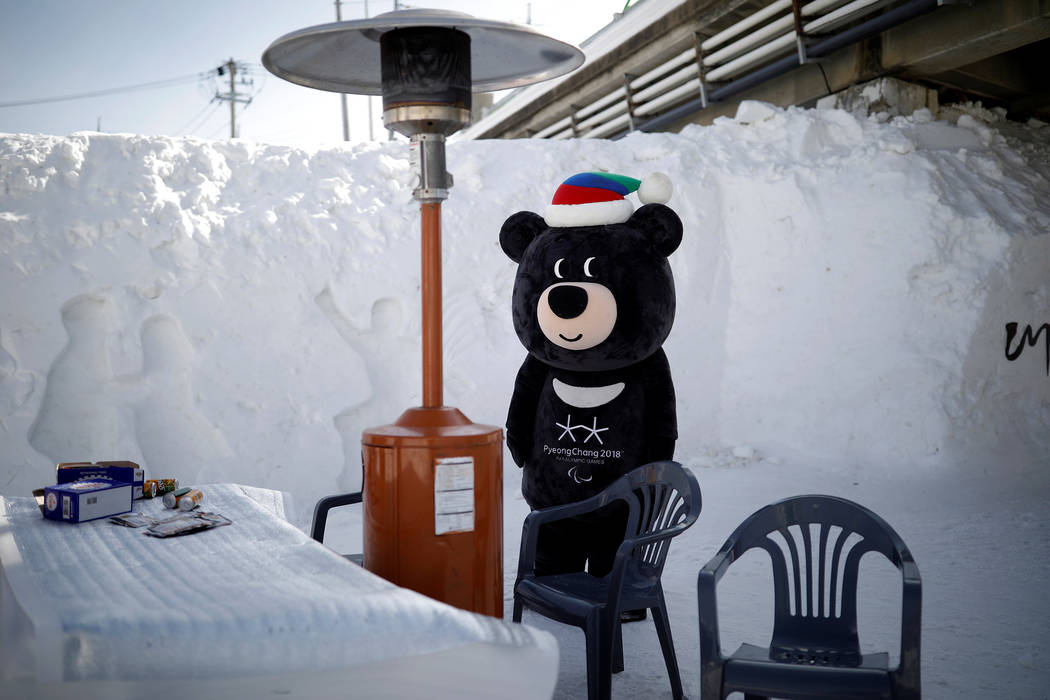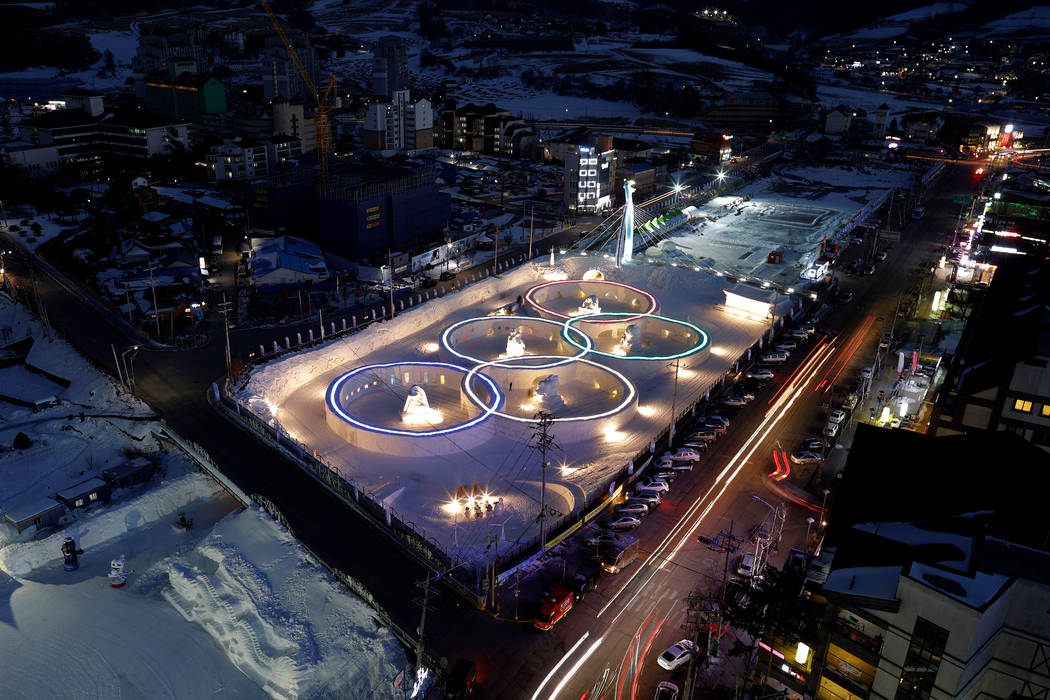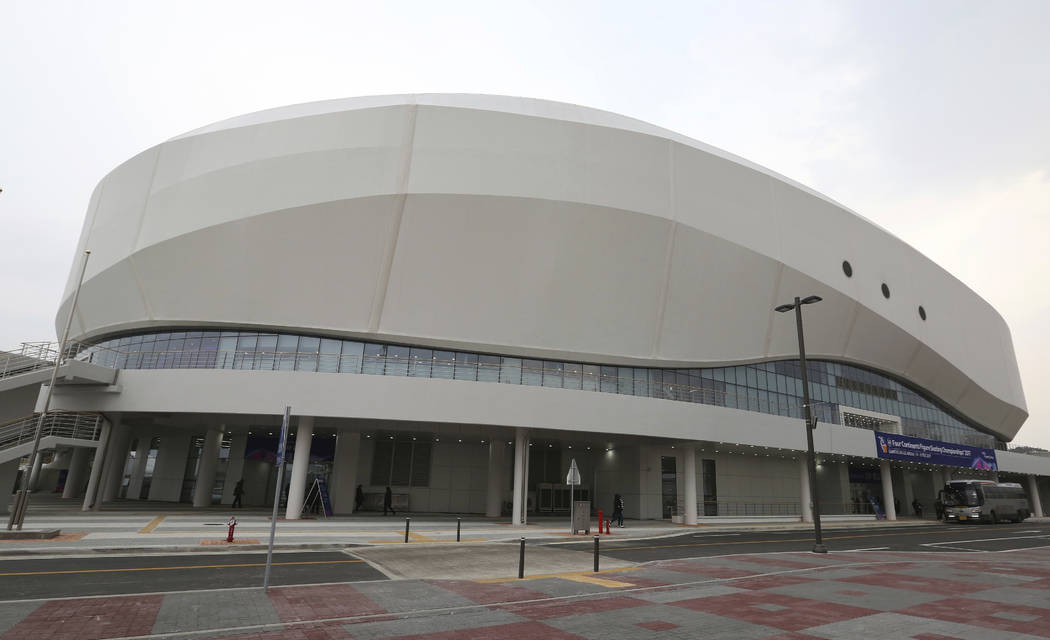 It's that time again, as sure a bet when it comes to quadrennial deals as presidential elections.
We are fast approaching another Olympics, which means many are wondering about a Plan B.
The site of the 2018 Winter Games is Pyeongchang, the small mountain town in South Korea that sits a three-hour bus ride from Seoul's airport. Competition is scheduled to begin Feb. 8, and yet a secluded locale doesn't mean hidden from the political chaos that defines a divided nation.
And you thought the most controversial thing about these games would be whether the NHL sent its players.
South Korea is on heightened alert in the aftermath of failed nuclear tests by Pyongyang, which wasn't all that impressive when a liquid-fueled, medium-range missile recently reacted more like one of those Aquazone water rockets we used as kids.
It seems Kim Jong Un didn't pump the pressure launcher enough times after filling up the funnels with a garden hose over in North Korea, although rumor has it Kim did get one of those foldout posters of a Saturn 5 Rocket to hang at the palace, so his goal to scare the bejesus out everyone with the threat of annihilation wasn't a total disaster.
Crazy kid, that Kim.
Things are certainly tense enough on both sides of the border — coupled with U.S. battle-ready Navy ships paying a visit to the peninsula — that it's impossible to forecast how much unrest the region could know when the games arrive.
But despite economic and social and diplomatic tensions within South Korea, if things remain similar to the political climate of today, the last thing that should occur is moving the games elsewhere.
That's not to say terrorist acts have never touched an Olympics — three have resulted in fatalities since 1970 — but the games are about opening countries up, not closing them.
This isn't an original concept, folks being concerned about how safe and prepared those hosting the games are as the calendar rushes toward opening ceremonies.
Nothing ever seems ready.
Turmoil is always a presiding theme.
Consider …
2002: Salt Lake City hosted the Winter Games a year after the Sept. 11, 2001, attacks on the World Trade Center, and many doubted the United States was prepared to hold such an international event. But the only black mark proved to be a bribery scandal via the organizing committee.
2004: The first Summer Games after 9/11 took place in Athens, Greece, and things were a mess within a year of the world arriving, including security lapses that allowed a test agent disguised as a pregnant woman to carry a mock bomb through a checkpoint. But by the time things closed down, the games were being called an "unforgettable dream."
2008: China opened its doors at the Beijing Games with the hope that billions of dollars spent on impeccable preparation and pristine facilities would be enough to focus all attention on sport and not its soiled image on subjects such as human rights, genocide in Darfur and the occupation of Tibet. I covered those Summer Games, and never felt safer.
2014: The first Olympics in Russia since the breakup of the Soviet Union, the Winter Games in Sochi were the most expensive in history at $50 billion. But despite the housing and food rivaling that of a Third World country, fears about security threats faded into the background.
2016: Let the bad times roll. Filthy water, high crime, shoddy preparation, massive corruption, the Zika virus … the Rio Olympics had it all.
The last major attack at an Olympics came in Atlanta in 1996, the result of a nutcase named Eric Robert Rudolph setting off a pipe bomb at Centennial Park, killing one and injuring 111. Another person later died of a heart attack, and Rudolph was convicted in 2005 for several such bombings and sentenced to life in prison.
There is no such thing as being entirely secure when you gather so many different people and cultures in one place for an extended period.
But if you attack an Olympics, you're not attacking a single nation or religious ideology, but instead the entire world, and there would be a unified response with zero opposition.
If you move the 2018 games, you're essentially giving into North Korea, which, by the way, could fire a missile (perhaps even one that works) at any time toward a major population center in South Korea.
Why would it do so when its own athletes probably will be competing?
Nothing has happened that should raise levels of concern to the point of canceling anything when it comes to the small mountain town in South Korea.
Might change. Might not.
For now, there is no backup plan, and shouldn't be.
Contact columnist Ed Graney at egraney@reviewjournal.com or 702-383-4618. He can be heard on "Seat and Ed" on Fox Sports 98.9 FM and 1340 AM from 2 to 4 p.m. Monday through Friday. Follow @edgraney on Twitter.