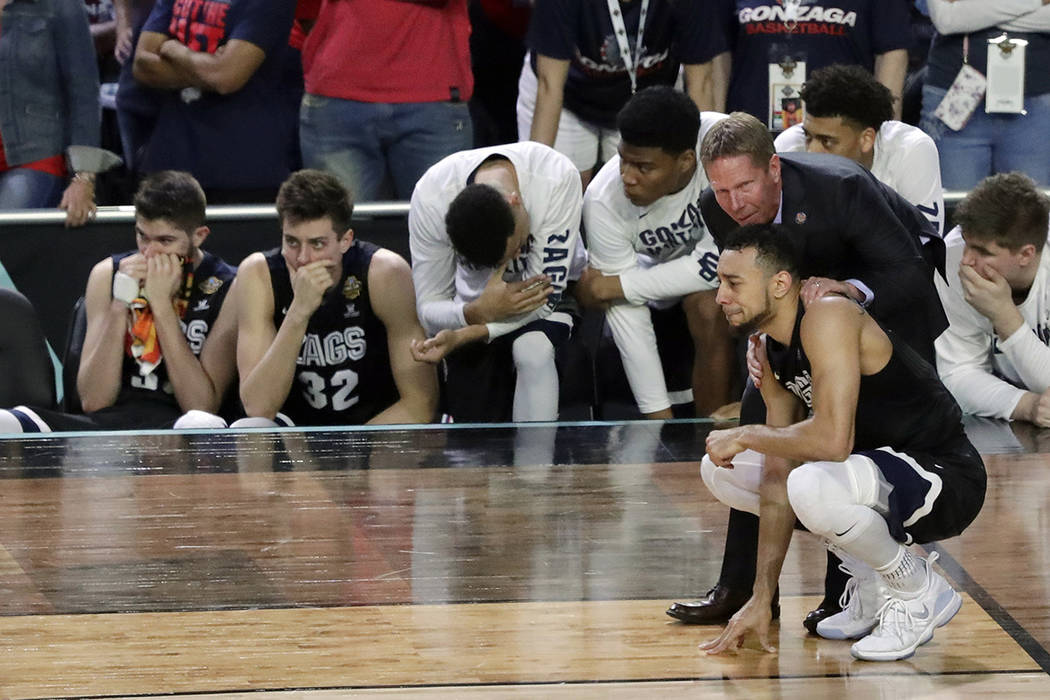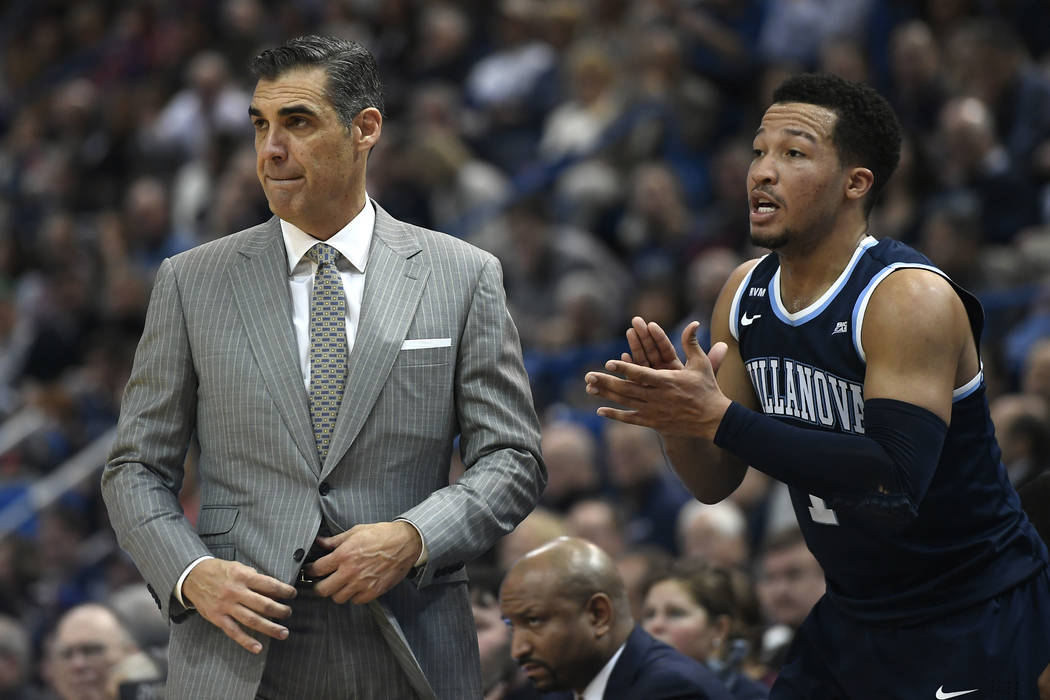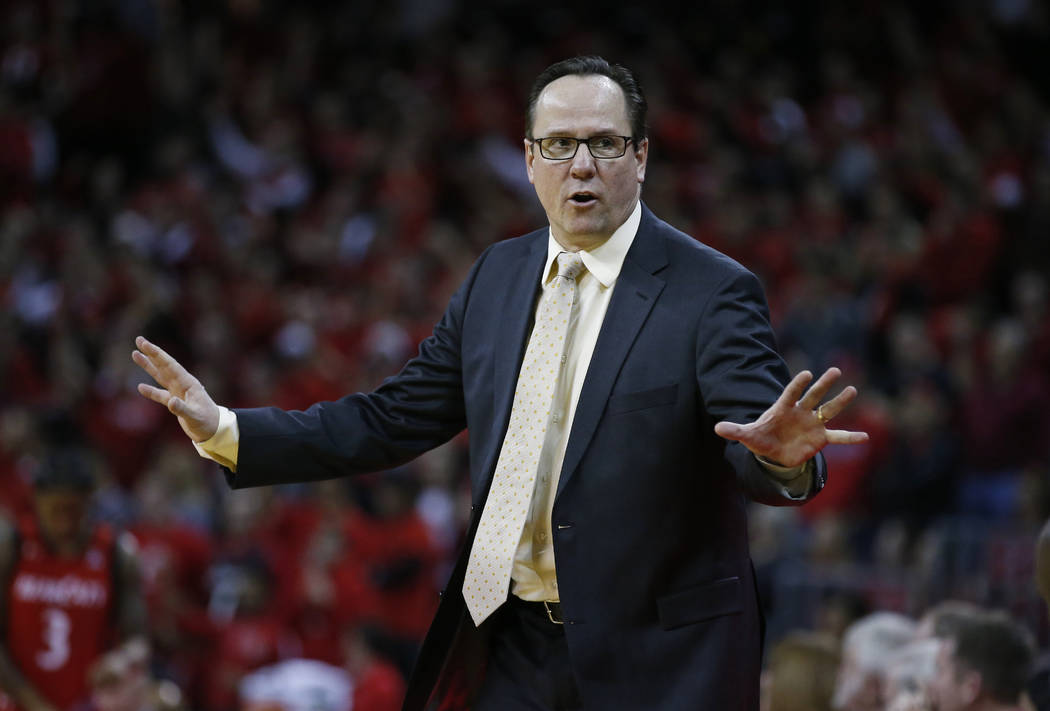 It was one television graphic among a sea of them, one part of previewing the madness that is March, but significant just the same.
The three winningest college basketball programs in the past five seasons:
Villanova (.883)
Gonzaga (.869).
Wichita State (.845).
You will notice they are not members of any Power 5 cartel, absent among their respective athletic departments the presence of major college football and all the resources poured into a world where the rich get richer and the poor get second-rate bowl games in empty stadiums.
Of the three, only the Wildcats out in Pennsylvania even house the sport, and it exists within the Football Championship Subdivision.
The lesson here, supported by NCAA Tournament seeds within this year's bracket, is obvious: The road map to basketball excellence for non-Power 5s has been drawn, and whether a particular school chooses to follow it depends on how many zeroes it's willing to write on a check.
You get what you pay for, beginning with whoever you select to draw Xs and Os, and that includes schools actually playing Division I football with little success and a truckload's worth or red numbers to show for it.
Know who you are and what sport matters most to those who support you.
'Nova shows the way
Villanova has won 30 or more games four straight seasons and again finds itself as a No. 1 seed in the tournament. They are atop the East Region and a team many believe will advance to a second national final in three years.
The Wildcats want for nothing, as their three-story, $18.5 million practice facility and chartered planes and selling out a 20,000-seat Wells Fargo Arena (home to the 76ers) can attest.
Jay Wright is head coach.
He makes $2.5 million annually.
He's absolutely underpaid.
It's the same at places like Wichita State and Gonzaga — Gregg Marshall made $3.5 million this season and has a Shockers program backed by the wealthy and powerful Koch family while Zags coach Mark Few is one of the nation's best bargains at $1.9 million annually — and it has translated into notable success for all three.
Cincinnati is a 2 seed in this year's bracket. Its coach, Mick Cronin, makes $2.2 million. Providence is in the draw as a 10 seed and a team some think could deliver a few upset wins. Its coach, Ed Cooley, makes about the same.
Xavier — a No. 1 seed in the West Region — is getting a ridiculous steal by paying Chris Mack $1.67 million.
What such financial commitment has done has allowed some non-Power 5s in basketball to not only remain relevant among their much wealthier counterparts, but thrive while doing so.
Villanova has everything needed to win another title. Gonzaga made the final game last year and could again.
Dancing at the ball
It's true Cinderella not only gets invited to the ball (unlike in that conglomerate known as the College Football Playoff) but can actually stay around long enough for a final dance. The only Cinderella in college football exists if the Rose Bowl hosts a playoff semifinal or final and Disneyland characters perform at halftime.
But we're still talking a select few. You can get a George Mason in 2006 and a Butler in 2010 and '11 and a VCU in 2011. It can happen, and there is a definite chance this month given we just witnessed a season where no one appeared all that flawless.
And yet for a non-Power 5 to truly become a consistent winner and NCAA contender, it has to write those checks.
Villanova and Gonzaga and Wichita State are major programs not for their conferences, but because each school has made an unrelenting commitment to be so.
We are about to watch one of the most wide open NCAA brackets in history play itself out over the next three weeks, and I'm not sure any result should surprise once things tip off Thursday.
That includes, obviously, one of the three winningest programs over the past five seasons advancing to the Final Four in San Antonio and perhaps earning themselves a trophy and pair of scissors following the final game.
Because you get what you pay for in life, and college basketball is a prime example.
Contact columnist Ed Graney at egraney@reviewjournal.com or 702-383-4618. He can be heard on "The Press Box," ESPN Radio 100.9 FM and 1100 AM, from 11 a.m. to 2 p.m. Monday through Friday. Follow @edgraney on Twitter.