Abraham Ancer, Ryan Moore chasing same goal this week
Updated November 2, 2018 - 6:14 pm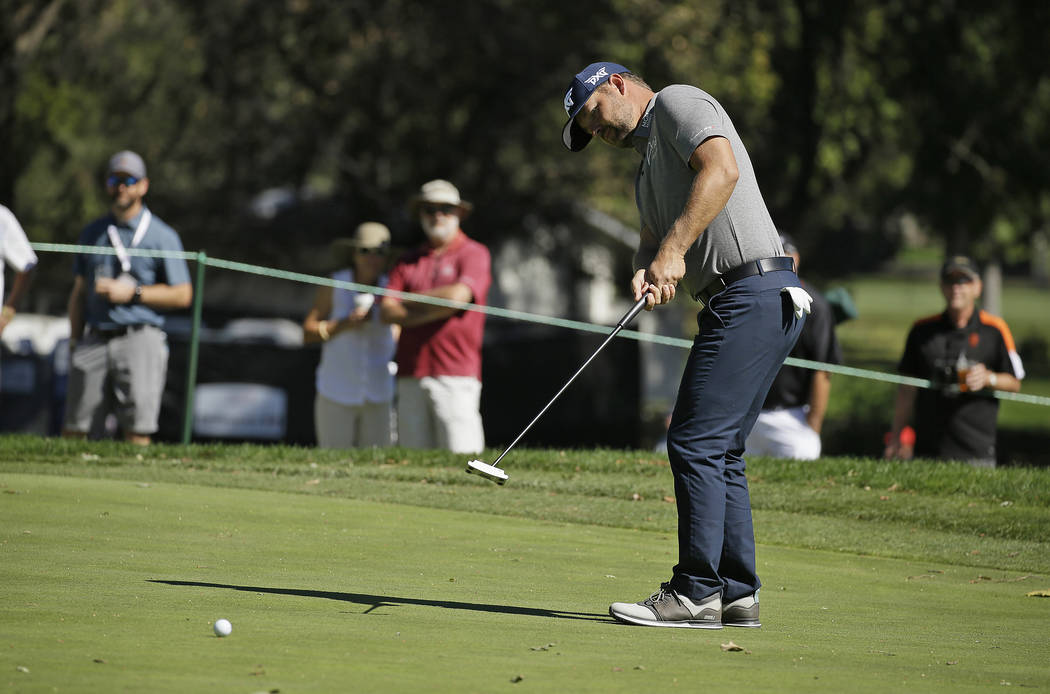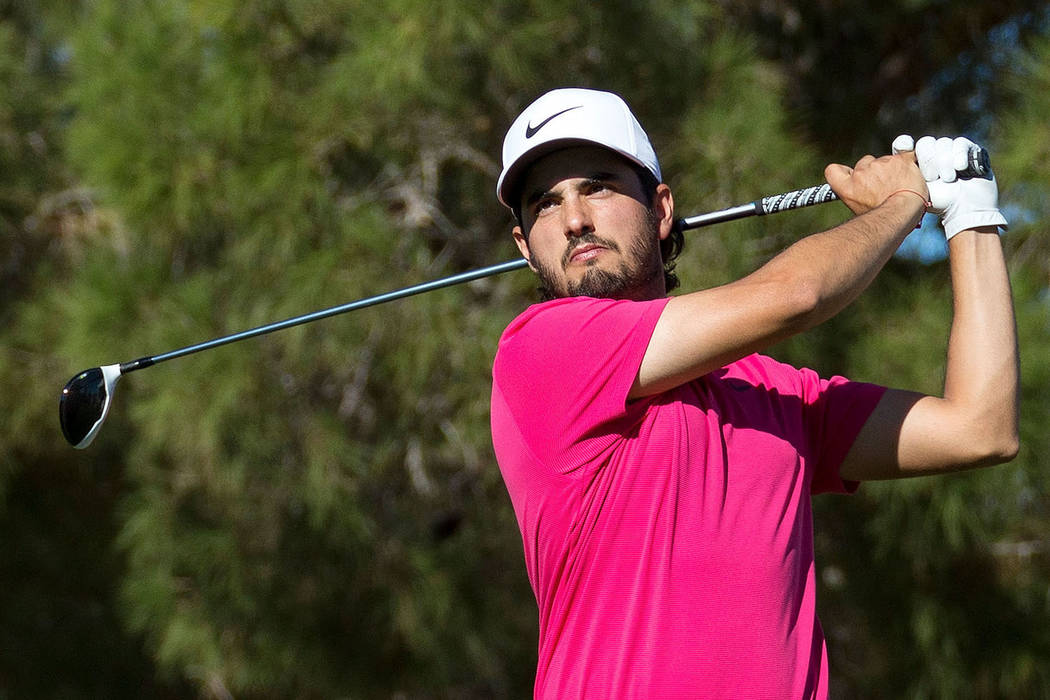 They were a few groups from each other when arriving to a scoring tent Friday, one PGA Tour player having begun his pro career in 2005 and another just now understanding the weekly challenges such an existence presents.
Ryan Moore is 35 and, yes, I just made you feel old, because wasn't it last week when he won an NCAA individual championship at UNLV?
Wasn't it just a blink ago when he delivered one of the great amateur records golf has known?
Abraham Ancer is 27 and one of just two Mexican players currently on tour, his charge to break through and win as spirited as his desire to plant that green, white and red flag in a more prominent place within the game.
It's one of the more compelling things about the tour, this weekly atmosphere where veterans and newbies alike chase the same goal, often with a much different sense of perspective.
Meaning that part about hard work and perseverance comes at all stages of life.
Ancer went out and hit 13 of 18 greens in regulation during the second round of the Shriners Hospitals for Children Open at TPC Summerlin, didn't miss a putt within 10 feet and sits in a tie for third at 10-under par.
Moore was 1-over for the tournament after four holes Friday, decided he'd like to continue playing about 10 minutes from his home over the weekend, and followed with three consecutive birdies en route to a two-day total of 4-under, nine shots off Peter Uihlein's lead.
Moore is different than his time at UNLV, and not just from the gray in his beard, a husband and father to two young sons, a five-time PGA winner still feeling there is so much out there for him, that he can capture multiple events in a given season, that he can one day lift a trophy as a major champion.
It's just those priorities, is all.
"No question, my feelings about the game have changed because of my family," said Moore, who won this event win 2012. "The travel has become tougher because of it. I don't like being away from them and when I am, want to get back to them as fast as I can.
"We're talking 25 weeks of travel for each of the last 15 years. But my body feels better than it has in a long time. I still believe that I have yet to play my best golf."
Ancer has flirted with his, one of those players you hear about being so close to breaking through and claiming his first tour victory, having been in the final group last season at the Quicken Loans National and again at the Dell Technologies Championship, the latter part of the FedEx playoffs.
He finished fourth and seventh, respectively.
When it comes to great Mexican golfers, you begin with Lorena Ochoa and then fill in names behind the women's Hall of Famer, and Ancer appears on his way to being high on such a directory. Finishing is the next hurdle.
"I have nothing to lose," he said. "If you start thinking too much, it's just more added pressure that you don't need. I had chances (to win) last season. I just haven't gotten off to a solid start in those final rounds.
"Sometimes, you have to get lucky. I'm just trying to get off to a really good start on Sunday, but I first have to put myself in that position again. I think I have found what is working for me."
Working for UNLV
Moore continues to work not only for his family and on his game, but his university, at which he is a member of its Hall of Fame. He serves as a board member for UNLV's golf foundation, also chairing the school's philanthropic scholarship campaign entitled Drive for 5.
He met wife Nichole at UNLV, and never should such loyalty to Rebels athletics be taken for granted.
The school needs more of it from its most influential alums.
But he also is still pushed to achieve more walking those fairways, still passionate about getting better when something like missing out on qualifying for the 2018 Ryder Cup occurs, this just two years after helping lead the U.S. team to victory over Europe.
"Sure, there are some days when you're not sure you want to be out here and instead with the family," Moore said. "But then a time comes like (Friday) and you have a choice to fight for that birdie and turn things around or be home for the weekend. I was able to make the putt and get things going."
Two players, two different points in their careers and lives, same weekly goal.
It can be a compelling thing, golf.
Contact columnist Ed Graney at egraney@reviewjournal.com or 702-383-4618. He can be heard on "The Press Box," ESPN Radio 100.9 FM and 1100 AM, from 7 a.m. to 10 a.m. Monday through Friday. Follow @edgraney on Twitter.