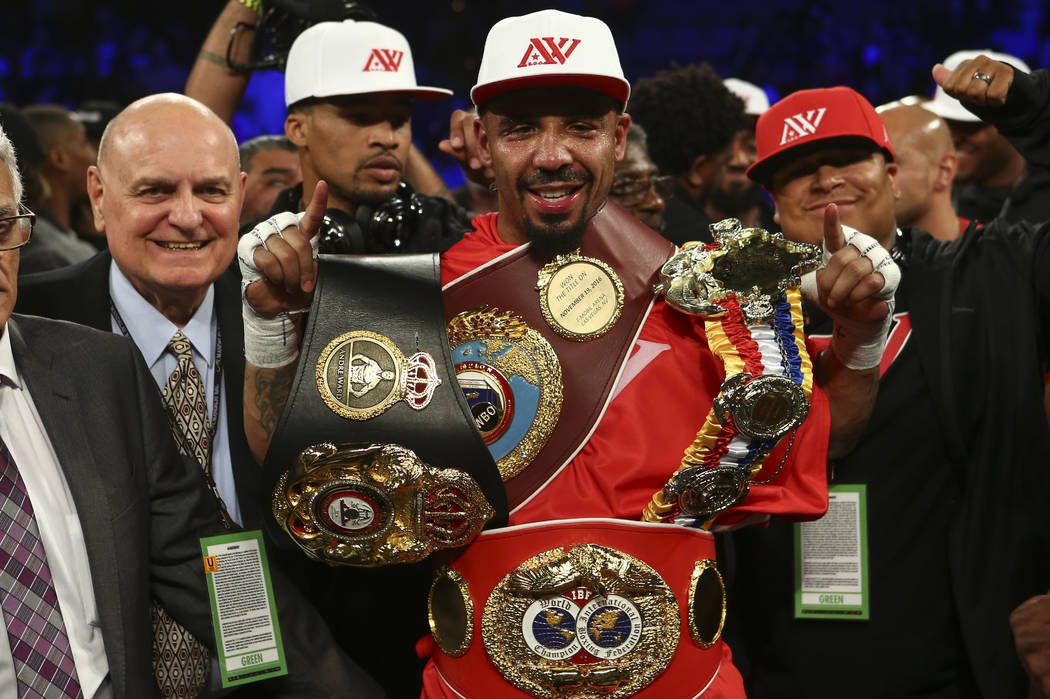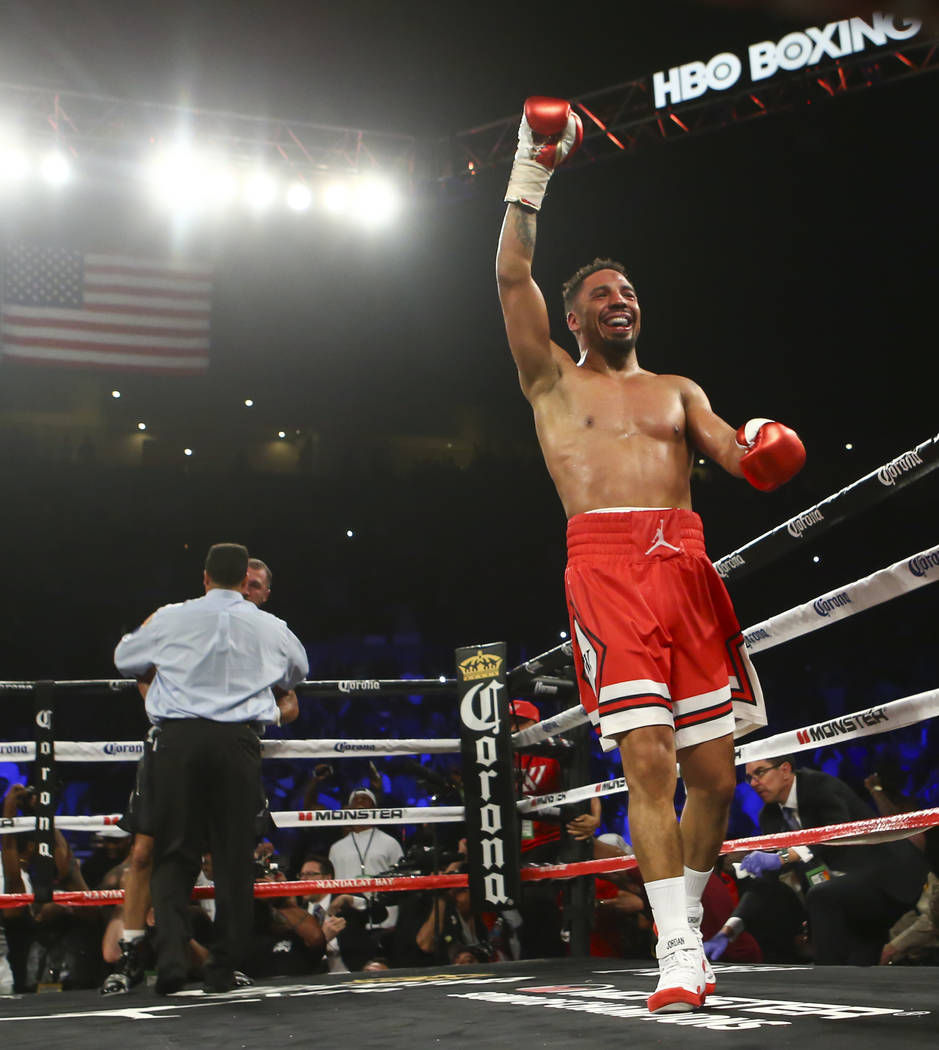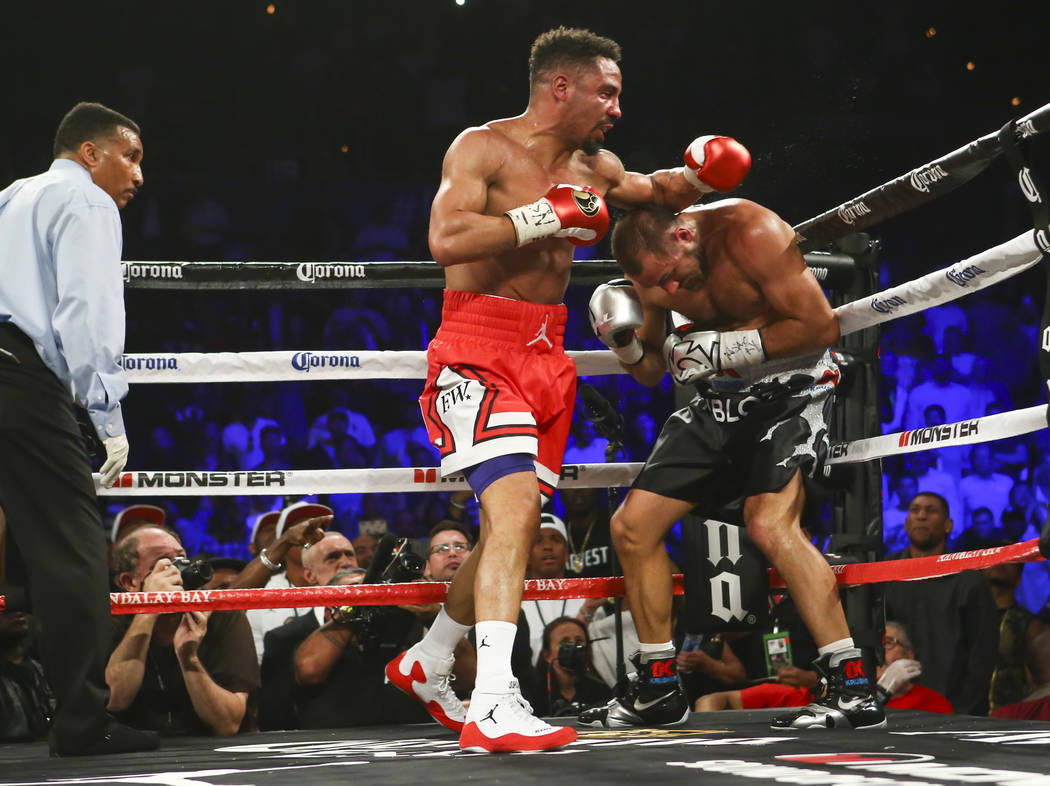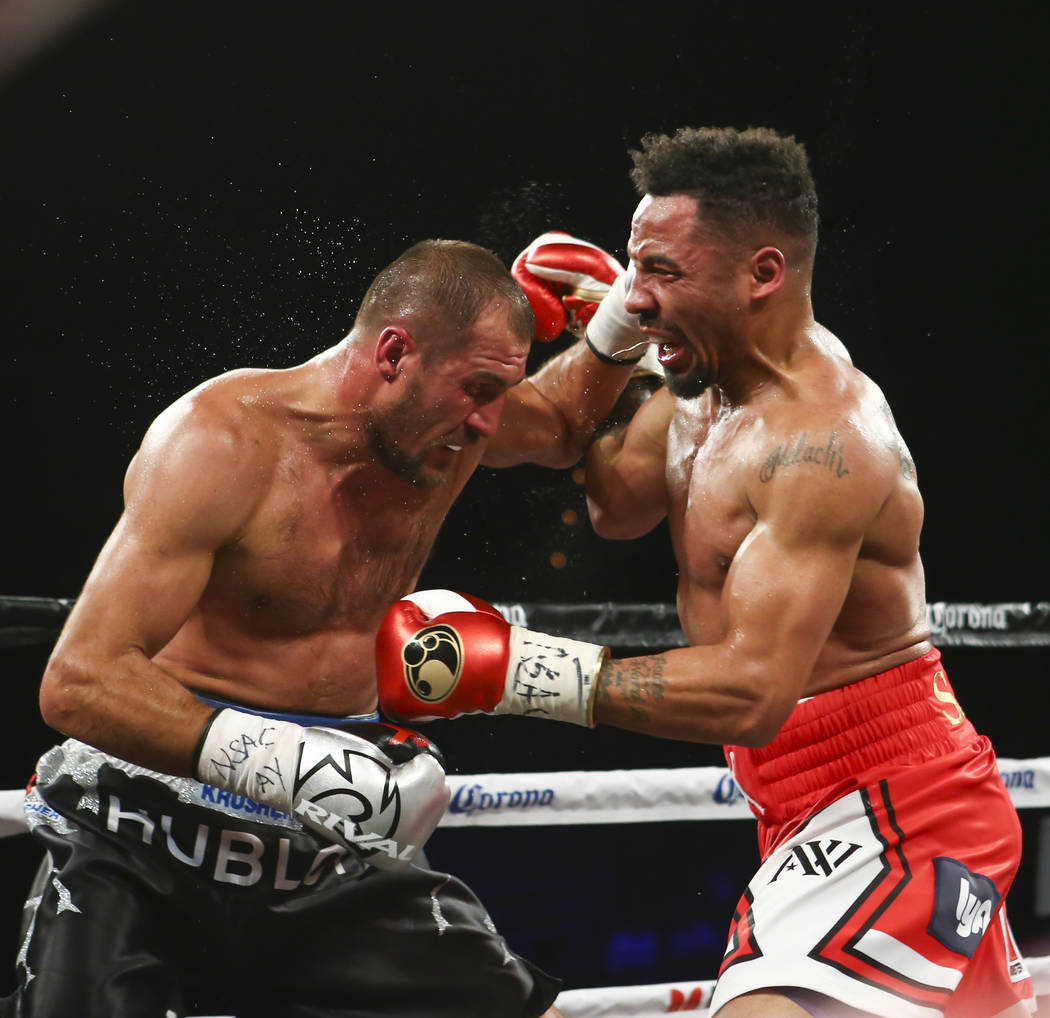 If it's true Sergey Kovalev trained for a marathon this time, someone forgot to tell him the race doesn't stop after 14 or so miles.
The movie wasn't much different seven months later, which is to say Kovalev was good for about six rounds against Andre Ward before the fuel gauge hit the danger zone and the vehicle's power began to sputter.
Kovalev got gassed again.
Sucking air like he was climbing Everest.
In a boxing world that awaits the spectacle of Floyd Mayweather Jr. against Conor McGregor in August and then a classic matchup between "Canelo" Alvarez and Gennady Golovkin in September, Ward deserves the top spot on the sport's pound-for-pound list.
That he competes as a light heavyweight, hardly a Power 5 conference of weight divisions, is beside the point.
He's 32-0 and just scored a technical knockout against a former world champion via body shots.
That's impressive enough to warrant being No. 1.
Tony Weeks stopped Ward-Kovalev in the eighth round Saturday night at Mandalay Bay Events Center, allowing the champion to retain his three belts with the most impressive finish of his career given the opponent and moment.
"I told (the media) this week that I only trained Andre for a knockout twice — the first was against Chad Dawson and the second was tonight," said Virgil Hunter, Ward's trainer. "They laughed at me, but I knew it what was going to happen because (Ward) was healthy. Now, we have quieted all those who were whining and thought we didn't get it the first time."
Such a response was warranted in November, when Ward won a unanimous decision — 114-113 on all three cards — despite the final six rounds being more clutching and hugging than actual fighting by the then-challenger.
But this was a better fight, one that two of three judges had Ward leading when the stoppage came. You could have had it either way — it was that close again — but Kovalev tiring midway through things was a carbon copy of the first time.
"I know after (the November loss) he went through weeks of sorting it out in his head," said Kathy Duva, Kovalev's promoter. "He traveled with his family around the world. But every time I saw him before this fight, his attitude was, 'I'm going to kick his ass. I'm going to knock him out.'
"He was as confident for this fight as I have ever seen him."
Confidence obviously didn't equal cardio.
The final body shot that did Kovalev in was borderline low — Duva said afterward she would appeal the result because of the punch — but he had been stunned with a right hand to the head earlier in the eighth. He was ready to go, teetering on the cliff's edge, despite saying afterward that he thought Weeks shouldn't have stopped the fight.
It wasn't a bad decision given how limp Kovalev appeared against the ropes at the time Weeks waved his arm and sent a pro-Ward gathering into a frenzy. Kovalev might have been able to go on, but in no way appeared totally stable.
"I've never been the best, but I have always worked the hardest," Ward said. "I could tell he was reacting to my body shots. I knew that I had him. I knew he was hurt. I hope I'm (No. 1, pound for pound). I don't have a vote."
He spoke about perhaps going to cruiserweight next and then mentioned heavyweight, no doubt searching for new challenges in a sport in which the true box office stars are where Alvarez and Golovkin exist. Ward is a great fighter but, for now, his mainstream pay-per-view draw will remain, depending on opponent, in the modest range of a few hundred thousand.
If that.
It didn't stop Roc Nation officials from championing the company's successful week, including client Kevin Durant (who was in the ring afterward hugging Ward) winning MVP of the NBA Finals and founder Jay Z being elected to the Songwriters Hall of Fame and then Ward beating Kovalev a second time.
The folks from Roc Nation had reason to be happy, but sort of lost me when they preached that Ward had dominated Saturday's fight from the first round.
Which, given he lost the first two on all three cards, was beyond silly.
But then things progressed, and Kovalev began to slow and breathe harder, and Ward pounded at the body.
And then the movie took on a familiar flow.
"I don't know, I can't explain it," Kovalev said. "I was better, and he was better this fight. Low blow. Again. Another one. I could have continued. I didn't feel the punch. This is fighting. We are boxers. Yes, he did punch me, but he didn't hurt me. The fight should have continued."
Not sure about that.
Am sure about this: Andre Ward deserves the No. 1 pound-for-pound ranking.
Whatever that means.
Contact columnist Ed Graney at egraney@reviewjournal.com or 702-383-4618. He can be heard on ESPN Radio 100.9 FM and 1100 AM from 11 a.m. to 2 p.m. Monday through Friday. Follow @edgraney on Twitter.