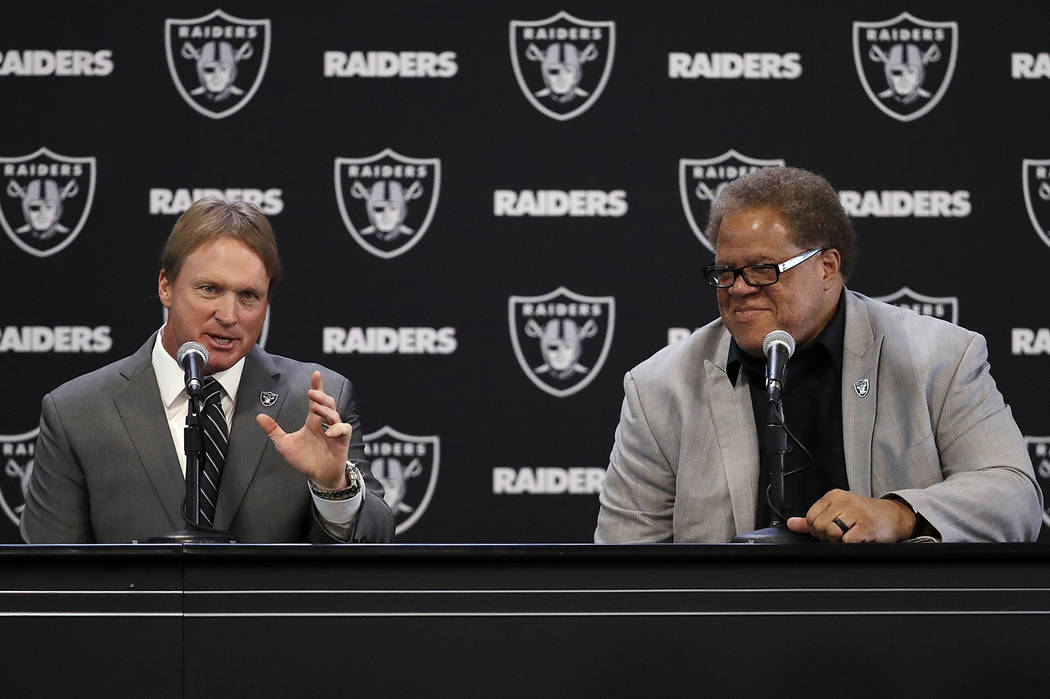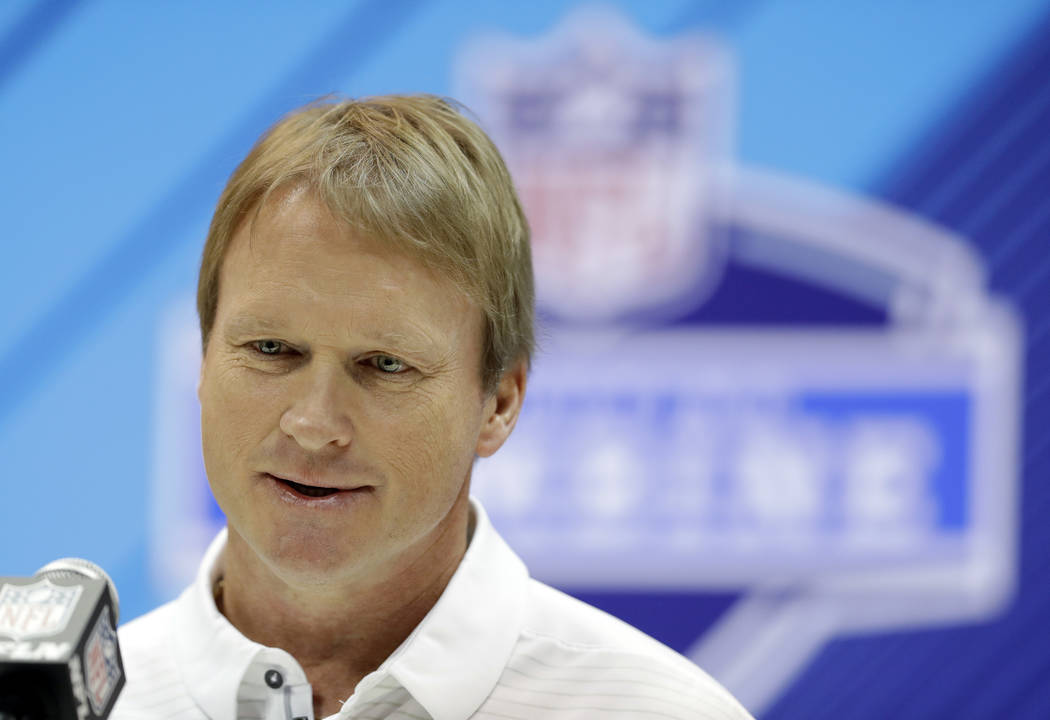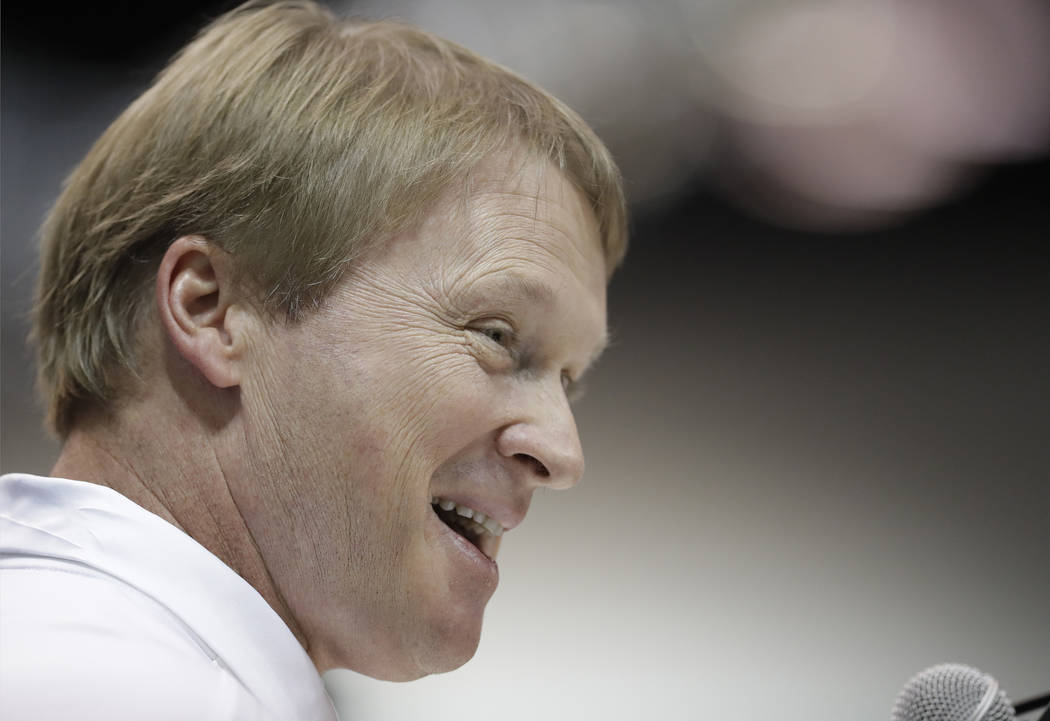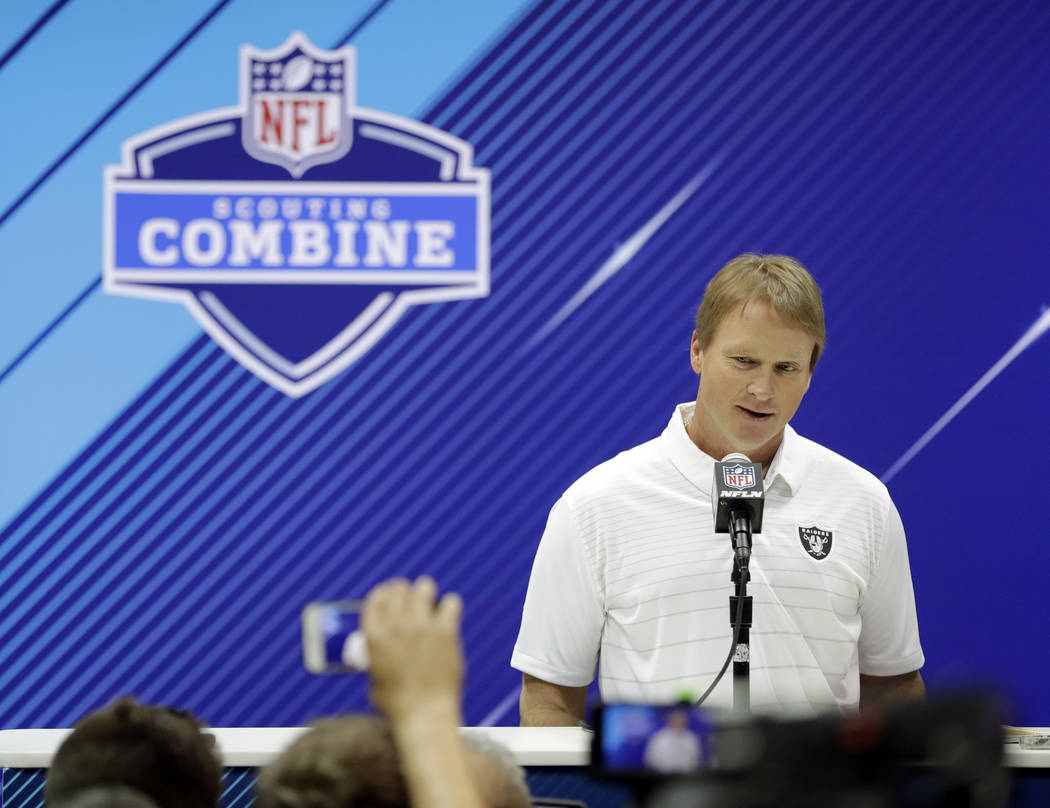 Let's play a game of then and now, only in reverse.
Now: Free agency opens for the NFL on Wednesday, and given the Raiders have a roster in which some position groups own more holes than Donut Mania, it's realistic to assume head coach Jon Gruden and general manager Reggie McKenzie will look to land immediate skill.
Then: Should such deals and any rookies from the upcoming draft who can add results help the Raiders earn a playoff spot next season, Gruden and McKenzie would deserve consideration for league awards specific to their roles.
Which is one way of saying the Raiders went 12-4 two years ago, 6-10 last season and are far closer to the latter right now.
Translation: Until proved otherwise, if one of those records was a fluke, it sure wasn't 6-10.
The Raiders are, for the most part, sitting in such an unenviable place because a majority of draft picks over the last several seasons have gone the way of "Speed 2" for cinematic relevance.
There just isn't much to applaud.
The further 2014 moves into the distance, the more a spotlight should be shown on what came before and after that momentous haul of Khalil Mack and Derek Carr and Gabe Jackson and Justin Ellis and TJ Carrie.
Rome wasn't built in a day — it actually took around 276 years — and not one draft class for the Raiders, no matter how deep and capable, was going to be enough to produce a championship quality team.
"We need some talent to rise within this organization, I'll say that," Gruden offered at the recent scouting combine in Indianapolis. "In our last three drafts — I'm looking at it — other than (wide receiver) Amari Cooper, we need some of these young players to really explode on the scene. It starts there. We need some young people in the organization right now to emerge."
It was a roundabout way of saying McKenzie's choices haven't proved all that memorable.
The NFL's average career length differs depending on the source. The league's Players Association says it's about about 3.3 years. The NFL claims it's six years for players who make a team's opening day roster in their rookie season.
Things sure look a little better for McKenzie if the former is more true than not.
The Raiders don't have a player from the general manager's two classes prior to that 2014 jackpot, and have since produced just three-full time starters from drafts: Cooper, Mario Edwards Jr. and Karl Joseph.
It's why this free agency period could prove so vital to the Raiders competing in the AFC West next season or again showing themselves to be a non factor.
They might have begun the week with about $25 million available in cap space, but such is a fluid number that will change in the coming days.
Saying goodbye to some
Already, the Raiders cut cornerback Sean Smith, after which it was learned he would plead guilty to a felony assault charge and spend a year in jail. Smith was probably on his way out even without the whole incarceration storyline, given moving on from him also meant eliminating an $8.5 million cap hit with no dead money on the books. Easy choice.
The team has also parted ways with tackle Marshall Newhouse and his $1.55 million salary, but signed wide receiver/punt returner Griff Whalen, who may or may not be the guy who played the role of Todd in "Alien Abduction."
Ellis is returning at defensive tackle on a three-year deal.
But other key questions need answering:
Keep or cut wide receiver Michael Crabtree?
What to do about running back Marshawn Lynch?
When to give Mack his lucrative new deal?
It means the cap number remains in continuous flux, and yet this part is obvious: The Raiders have all kinds of issues to address, beginning at cornerback and moving to defensive line and not forgetting linebacker and checking in at free safety and settling things at wide receiver and running back and now even offensive line.
It won't all be solved during free agency and the draft, but for a roster that is a whole lot more 6-10 than 12-4 right now, a significant portion needs to be for any realistic hope of a playoff run next season.
Let the moving parts (and signings) begin.
And, for the Raiders sake, hope it doesn't take 276 years, because I'm pretty sure Gruden is only signed for 243.
Contact columnist Ed Graney at egraney@reviewjournal.com or 702-383-4618. He can be heard on "The Press Box," ESPN Radio 100.9 FM and 1100 AM, from 11 a.m. to 2 p.m. Monday through Friday. Follow @edgraney on Twitter.