Bright 'New Day' dawns for boxing
November 16, 2012 - 2:12 am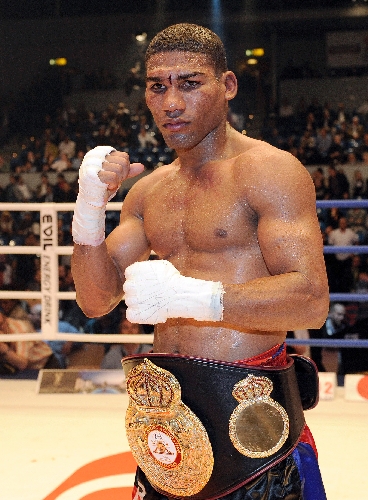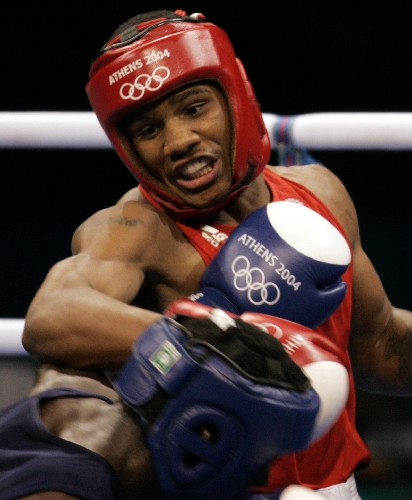 It don't take much strength to pull a trigger
But try to get up every morning day after day and work for a living
Let's see 'em try that
Then we'll see who's the real tough guy
The working man is a tough guy
Curtis Jackson could work his way into the best thing that has happened to boxing in some time.
That's my 50 Cent(s) worth.
The lyrics are from "New Day," a song by 50 Cent whose title represents what we soon might see now that one of the world's most famous rappers has become more and more involved in signing fighters and promoting their events.
At a meeting Thursday morning, the Nevada Athletic Commission approved a promoter's license for Jackson/50 Cent pending final paperwork that includes two years' worth of tax returns, and given the amount of zeroes likely to be on such documents, you can understand the confidentiality agreement that goes with them.
Consider: 50 Cent reportedly made in the ZIP code of $100 million off vitaminwater alone, a financial status worthy of being accompanied Thursday by his attorney, who I believe goes by the name 40.
This was supposed to be a 50/Floyd Mayweather Jr. production, a partnership between mega entertainer and champion boxer in TMT Promotions.
The Money Team.
Instead, we got The Big Fallout.
Things went bad when Jackson said Mayweather didn't come up with his share of the money to support the company (too many bad NFL beats, maybe?), and now TMT is SMS Promotions, run by 50 Cent and home to fighters such as undefeated Yuriorkis Gamboa, middleweight contender Andre Dirrell and featherweight Billy Dib.
The Twitter war between 50 Cent and Mayweather of late has been entertaining, more a contrived sequence to get the latter the sort of attention he has lacked since being released from jail in August after serving two months in a domestic battery case.
No one is talking much about Mayweather.
That seems to irk him.
"When we go back and forth with words, we don't actually feel all those things," Jackson said. "Floyd is like my brother. We get angry and say things. He isn't even the one typing on his Twitter account. Someone else does it for him. I know that.
"He just made a decision that doesn't involve logic. On the business side of things, I'm obviously more involved. When he was incarcerated for those 60 days, you saw how things went with the acquisitions of fighters I made. There was a different energy on the business and boxing side of things. Mayweather Promotions doesn't even really exist. Who is even there?
"Floyd has a system: fight. Get the money. Spend the money. Fight. Get the money. Spend the money. I wanted to develop a company where he could stay in the game after (retirement). Now, he's right back into a very vulnerable state.
"What kind of businessmen do you usually get with most fighters?"
Um, bad ones?
"Floyd is following in that same tradition. Everyone around him is a codependent. He's a good person at heart, but those around him are not protecting him, and they're leaving him to burn through all his money and possessions. They won't protect him from himself."
It's all interesting, and yet I can't help but enjoy the part about one of the enablers typing Mayweather's tweets. There are good days in my job and absolute glorious ones, and the mere thought that there is an Enabler Job around the mansion is priceless.
Where do I apply?
Top Rank president Todd deBoef on Thursday said Jackson could become "a beacon of hope for the sport." Makes sense. In a time when boxing continually battles the perception – truth – that mixed martial arts long ago passed it in terms of mainstream popularity, having 50 Cent and his entertainment background able to draw fans that wouldn't normally support boxing could prove invaluable.
His first taste of promoting in Nevada comes Dec. 8, when Gamboa fights Miguel Beltran on the undercard of Manny Pacquiao-Juan Manuel Marquez at the MGM Grand Garden.
The main event is promoted by Top Rank, run by Mayweather adversary Bob Arum, who I also would think has others typing his tweets.
You can't make this stuff up. Boxing remains as nutty as ever.
Enter, Mr. 50.
"I expected things to go well (Thursday), but they require a lot more information in Nevada," said Jackson, who also is licensed to promote in New York, Florida and Connecticut. "Now, it's showtime."
"Fitty" has arrived to the Nevada boxing scene.
It's a New Day, for sure.
Las Vegas Review-Journal sports columnist Ed Graney can be reached at egraney@reviewjournal.com or 702-383-4618. He can be heard from 11 a.m. to 2 p.m. Monday through Friday on "Gridlock," ESPN 1100 and 98.9 FM. Follow him on Twitter: @edgraney.