Even if they go far down their list, Rebels must find the best fit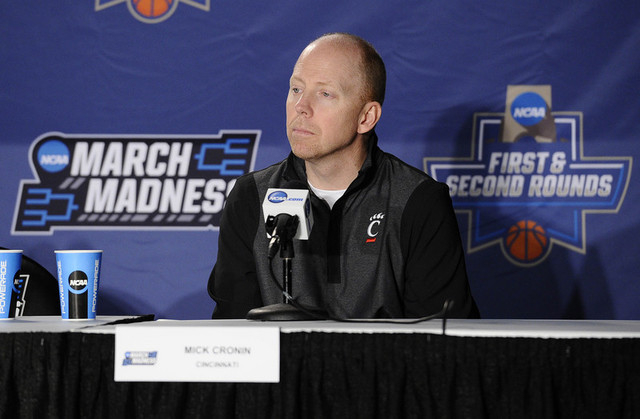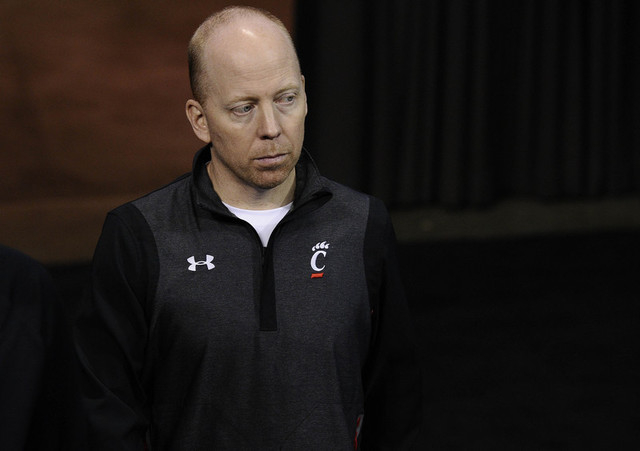 ANAHEIM, Calif.
Dana Altman spent 16 years as the basketball coach at Creighton, making the Bluejays relevant for the first time in decades, the guy who put the team from Omaha, Nebraska, on the national map.
Six years ago, his telephone rang.
Oregon needed a coach, and Altman's name had made its way through the channels those conducting searches investigate. But it wasn't the first call Oregon made.
The 10th?
The 20th?
The 30th?
"I've joked a number of times over the years that I'm not sure if I was their 38th or 39th choice," Altman said. "But by the time they got to me, I was excited. The people I talked to were excited about what we could do at Oregon. So it just happened to fit."
There it is.
The only F word that matters in these things.
Altman and Oregon have made a good enough fit that the Ducks as a No. 1 seed today play No. 2 Oklahoma in the West Regional final at the Honda Center, a Final Four berth in Houston next week going to the winner.
Altman's story resonates with the search being conducted by UNLV, one that continued Friday when Cincinnati coach Mick Cronin predictably turned down an offer to become the Rebels' next coach.
Fact: It's fine if your first or second or even third choice doesn't work out. Happens more than most realize.
Just make sure the one that does is the best choice. The best fit.
Cronin and his use of the UNLV offer for leverage to sweeten his deal back home — apparently this guy tries to rework his contract every time someone orders a chili dog in Cincinnati — is the ideal example of the seedy underbelly that defines big-time college athletics. Whether it's recruiting players or coaches chasing jobs or leveraging the ones they have for more money or better facilities or whatever amenity they believe is lacking within their program, there is a reason college basketball ranks among the dirtiest of sports.
That he didn't bother to inform UNLV athletic director Tina Kunzer-Murphy personally of his decision — she learned of it via Twitter — Cronin officially receives the Loser of the Week award. That's how a lot of these guys do business, and it's pathetic.
"Tina Kunzer-Murphy and (UNLV) president Len Jessup went out and got all the financial support needed to make a very significant offer to Coach Cronin," said Tom Jingoli, a member of the university's Board of Trustees and significant contributor to the basketball program. "(Cronin) looked all of us in the eye and told us he would be our next coach, that he just needed to fly home and take care of some business.
"I don't care what he is saying now. He told us all he was coming."
Cronin is denying as much and, at this point, it really doesn't matter. I don't believe he was near the best choice for UNLV, certainly not in terms of personality and style of play for the money being offered, but the Rebels wanted him and did enough to offer what would have been an unprecedented package for the school. You can agree or not that UNLV should have approached a coach so intimately connected to his city and university, that it might have been a lost cause from the outset, but there is no denying the Rebels put their best foot forward in pursuing the name they desired.
It just wasn't the right name, is all. Wasn't the right guy.
Absolutely wasn't the best fit.
UNLV fired Dave Rice on Jan. 10, and it's more than fair to wonder why the search for his replacement has dragged into late March. Granted, some hires are easier to make than others. I'm not sure anyone should attach genius status to Oklahoma State for quickly landing Brad Underwood once Stephen F. Austin's season ended in the second round of the NCAA Tournament, given my wife could have made that move and I'm pretty sure she still thinks Michael Jordan is a rookie with the Bulls.
That the Rebels thought they might lure Rick Pitino from Louisville or Jamie Dixon from Pittsburgh (he chose Texas Christian instead) suggests they didn't begin the process with a realistic outlook, and the more weeks passed and the comings and goings of the search spread across social media, the more outside noise cluttered the process.
The worse UNLV began to look.
UNLV's first and second and maybe even third choices have either turned down the job or never seriously considered it, but that doesn't mean the best fit isn't still out there. The Rebels have moved down the list, and several names remain, all with solid resumes.
Three months later, UNLV continues its quest to identify not only the right choice but also someone who actually wants the job.
Which, by the way, is an incredibly important part of this.
"The rumors and the haters and the speculation is all part of it," Kunzer-Murphy said. "I understand that. But our job is to find the right fit for the Runnin' Rebels, whoever that might be. That has always been our goal in this process.
"You listen to the naysayers and thank them for their opinion and move on. We've talked to a lot of people. That doesn't mean we've made a lot of offers. It means we're trying to find the best person for our student-athletes, our athletic department, our entire university and the city of Las Vegas."
Put it this way: If they get to a 38th or 39th choice, things could get really bad.
Unless, of course, Dana Altman would suddenly prefer Summerlin over Eugene.
Ed Graney can be reached at egraney@reviewjournal.com or 702-383-4618. He can be a heard on "Seat and Ed" on Fox Sports 1340 from 2 p.m. to 4 p.m. Monday through Friday. On Twitter: @edgraney