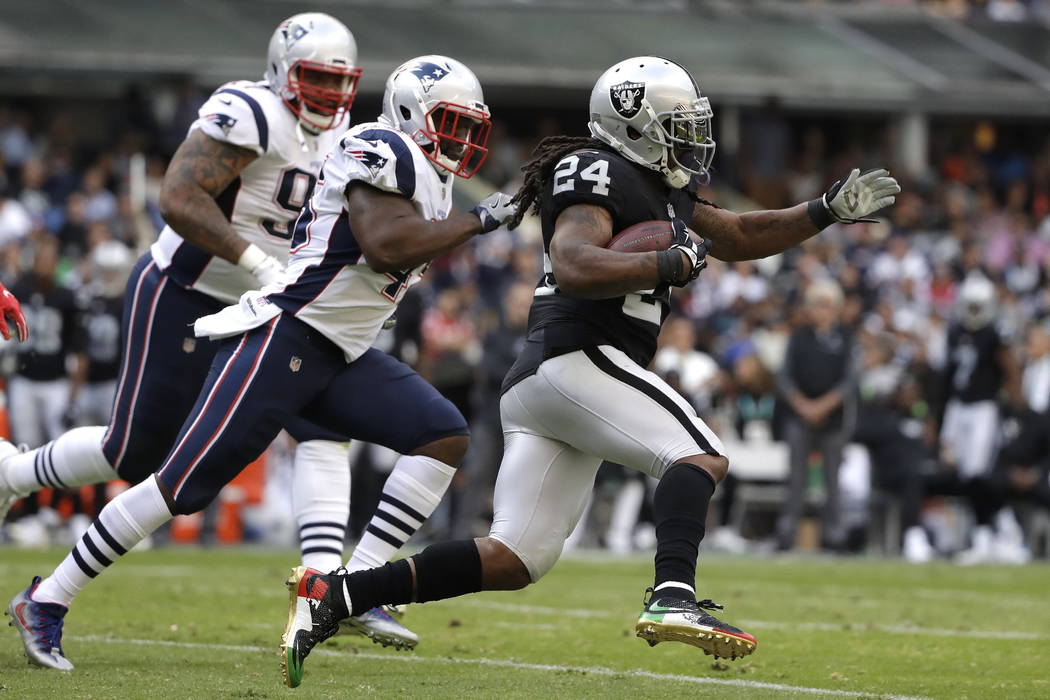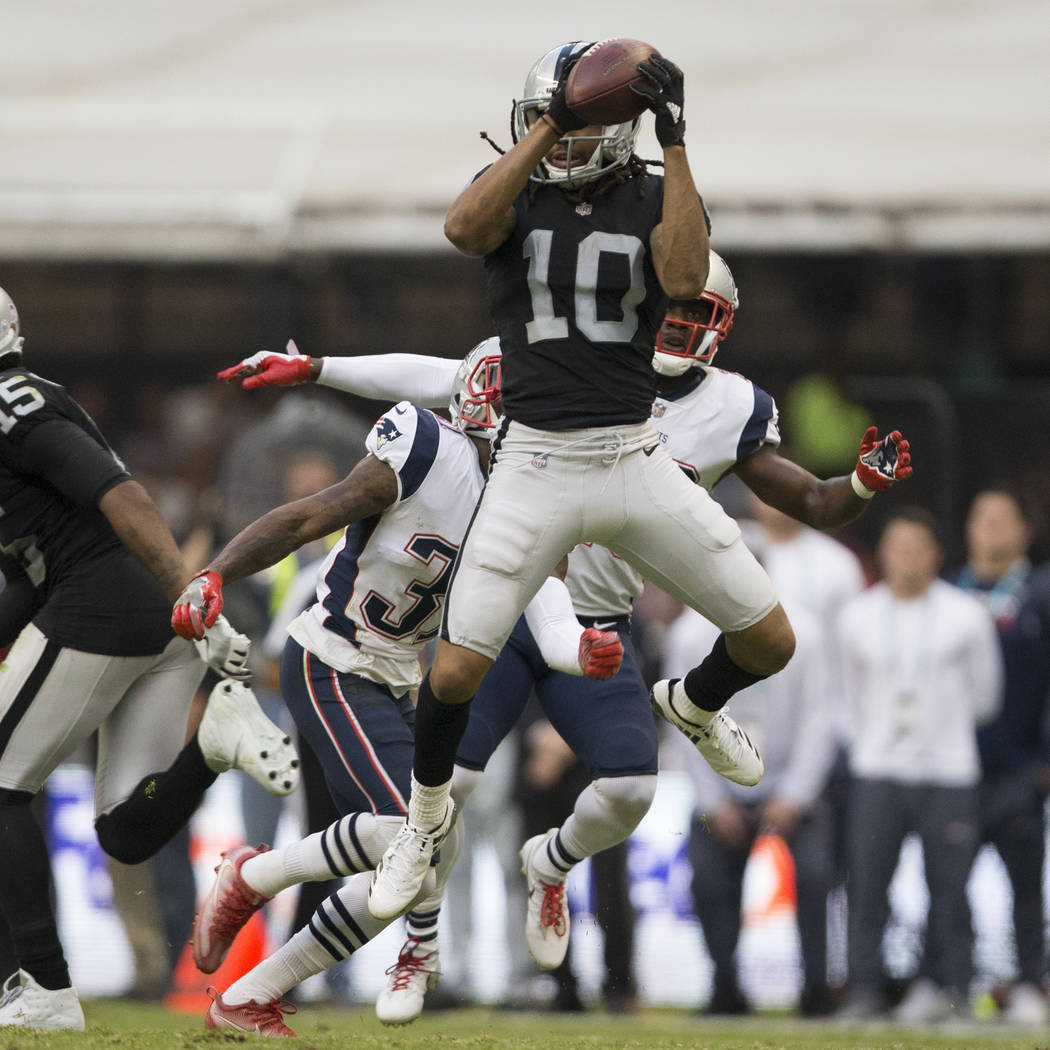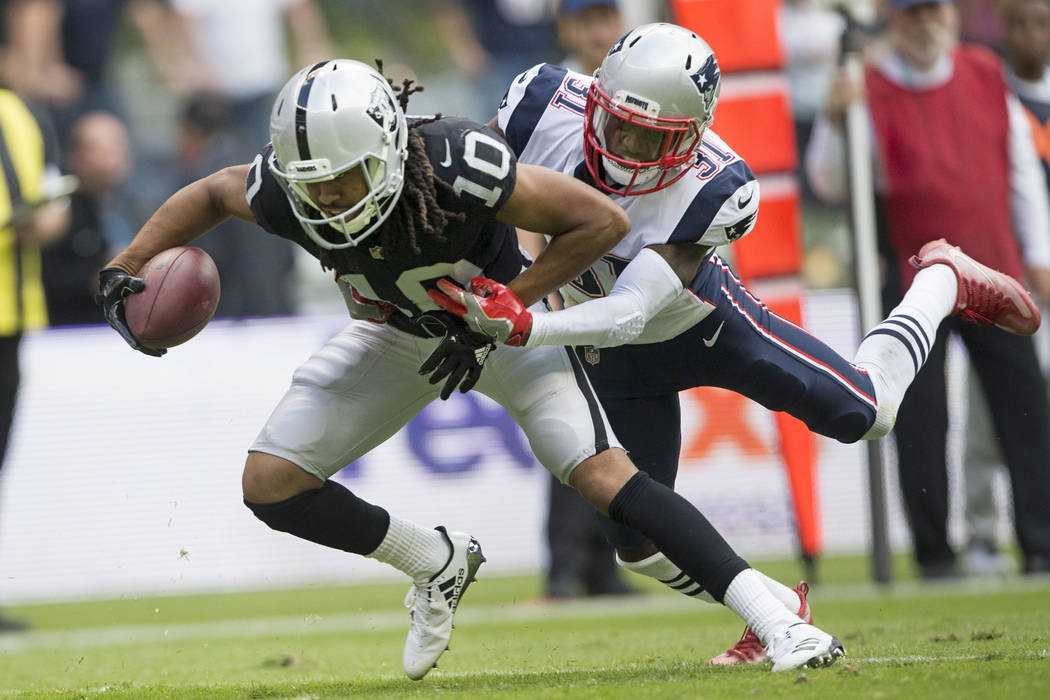 GRADING THE RAIDERS
How the team performed in a 33-8 loss to the New England Patriots in Mexico City.
Offense: F
Marshawn Lynch (11 carries, 67 yards) played well. So much for the good. Wide receiver Seth Roberts (key drop, fumble inside the 10-yard line, false start on first-and-10) had a terrible day, while quarterback Derek Carr finished with a 68.2 rating. His one interception was tipped. All of this against a New England defense that has leaked throughout the season while beset by key injuries. And the Raiders never took advantage of any of it. Some actually thought this could be a shootout. Must have been the thin air talking.
Defense: F
Tom Brady was the varsity senior playing flag football against a bunch of elementary school kids, completing 30-of-37 for 339 yards with three touchdowns. He completed passes to eight different receivers and was sacked once. The Patriots averaged 4.5 yards per rush and racked up a total of 420 yards. The Raiders extended their NFL record without an interception to open a season, now at 10 straight. They caused a fumble, but couldn't recover it.
Special teams: C
As in a scoop of vanilla. Bland. Boring. Nothing of note. The Raiders punted three times for a 45.7 average, never attempted a field goal or extra point (they went for two following the team's only score) and faced just one punt return and none on kickoffs.
Coaching: F
What's that line about coaches needing to put their players in the absolute best position to succeed? How, then, could Jack Del Rio and his staff ever believe it a smart move to start a rookie safety in Obi Melifonwu, who had played just seven defensive snaps before Sunday, at cornerback? He has neither the experience or speed to hold up against a wide receiver like Brandin Cooks, who beat Melifonwu for a 64-yard score. The Raiders are reeling, and it's decisions like the one to start Melifonwu that prove their issues reach way beyond those playing.
Ed Graney Las Vegas Review-Journal