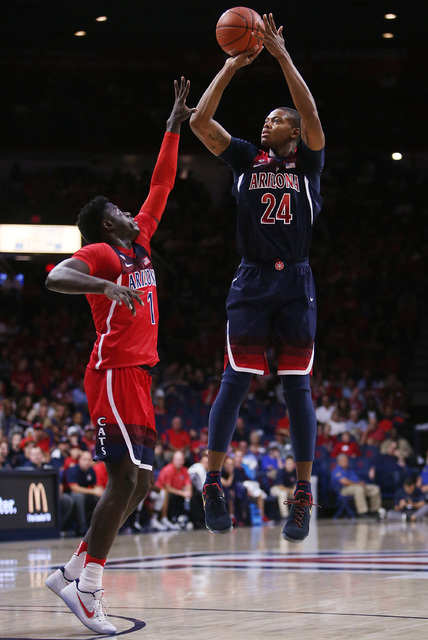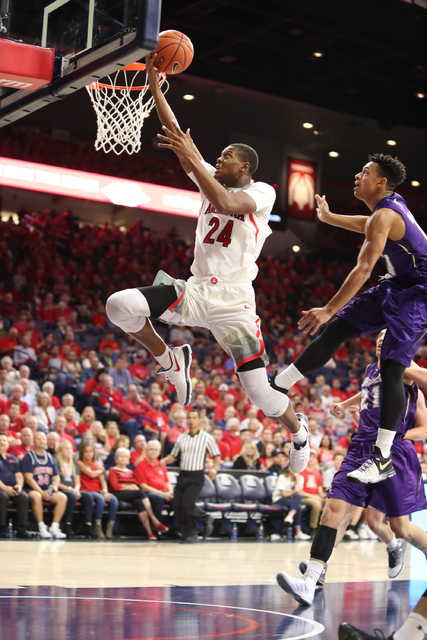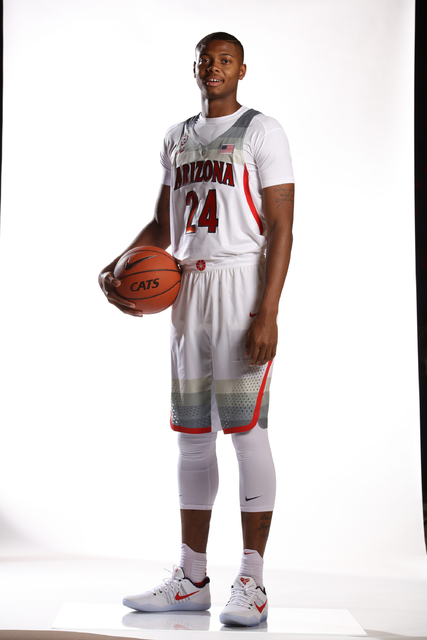 This is how most describe it: You hear an internal pop, sort of like your body setting off the most frightening alarm clock imaginable. It's more a sensory thing than actual noise.
The pain that follows varies from person to person, but swelling usually occurs in every case shortly after, this because of bleeding into the joint from torn vessels in the damaged ligament.
The worst part is instability, the feeling of not being able to stand upright because the knee that is supposed to help support your weight is no longer able to do so.
It's not meant to collapse in that direction.
God never intended that.
"It's funny, this last time, I was more content than anything, and I knew basketball was over the instant it happened," Ray Smith said. "There was nothing I could have done differently to prevent it. Things just didn't work out. I cried a little, but that was because it hurt. Then, I wiped away the tears and told myself it was time to find something else in life.
"I can't explain it. You just sort of grow numb to it. My Dad (Bobby) always told me it's just basketball. It's not what defines me. It's not who I am, but just what I do.
"I am, though, going to miss dunking."
If it is true the greater the obstacle, the more glory in overcoming it, few would blame Smith for doubting such wisdom on this day of thanks, one that arrives not a month after his life's journey changed in a most heartbreaking manner.
Smith suffered a torn anterior cruciate ligament for the third time in three years, causing the University of Arizona redshirt freshman wing and former Las Vegas High standout to announce his retirement from the game.
He's 19.
The Wildcats play Santa Clara in the Las Vegas Invitational at 7:30 p.m. Thursday at Orleans Arena, an event Smith undoubtedly pointed to when embarking on this season, which would have been his first competing at the college level after redshirting and rehabbing his second ACL tear last year. It would have been the chance to come home and compete in front of family and friends and all who had supported him through two previous knee injuries.
Instead, Smith was scheduled to have surgery in Las Vegas on Wednesday to repair the right torn ACL suffered in an opening exhibition game against College of Idaho, the one that led to an emotional declaration on Twitter about his love for the game and how grateful he was to have played it, to his head coach who said he had never felt so helpless than when he saw Smith go down on Nov. 1, to a new beginning caused by a cruel nemesis, to a fresh journey.
A NEW START
It's a wicked irony we have heard countless times in sports but not always to this extreme: A 6-foot-8-inch player known for his athleticism and dunking prowess, one projected as a first-round NBA draft pick before this latest injury, a kid so explosive on the court having his career cut so short by the most important ligament in a knee.
But he has, through it all, discovered a newfound home and family and purpose in Tucson beyond playing. Arizona promotes itself as A Players Program, and in sticking with Smith after he tore his left ACL in high school two days before he committed to coach Sean Miller and then again after he tore his right one last October during practice and still now, the Wildcats have proven true their motto.
"It says a lot about Arizona as a program and Coach Miller as a person," said Jason Wilson, who coached Smith at Las Vegas High. "Ray is such a super, super kid, 100 percent about being the best teammate he can be. He has incredibly high character and is just a genuinely wonderful young man.
"I was watching the game on television when this last one happened and it made me sick to my stomach. Maybe it's genetics. Maybe it's bad luck. Maybe it's that God just has something different planned for Ray. I don't know.
"But I knew Ray would be OK, because his biggest asset is his leadership qualities. That's what will set him apart down the road. That's what will make him successful at whatever he chooses to do."
MANY COMEBACKS
Wilson actually tore his ACL three times and right patella tendon once, all while playing basketball, so he knows well the pain and suffering that rehab demands, not to mention the mental barriers such anguish creates during the long and tiring and seemingly endless voyage back to a healthy existence.
This is what Smith faces yet again following surgery, but this time with an end game in sight of being healthy for the rest of his life and not trying to get back to flying down lanes of the nearest Pac-12 arena.
He remains with the Wildcats as a student assistant where he can help with player development and just recently decided he might pursue a career in broadcasting after graduation, offering a viewpoint few might if facing his reality.
"I have everything to be thankful for," Smith said. "My family, my teammates, my coaches, my doctors, my education. Basketball was taken away from me. It was the most important thing to me on the planet, but it's still just a game. I would never disrespect anyone who has things a lot worse than I do by making this any bigger than it is. I'm extremely blessed.
"You know, my Dad told me the day after this one happened that I could make it back to playing again, that I had done it twice before. He has done so much for me. I'm so grateful to him. But I told him, 'Dad, it will all be fine, but it's over.' So then we started talking about new goals to reach. It's not life and death. Nobody died because of this. It's just a game, and everything will work out."
On this day of thanks, how is that for perspective?
Contact columnist Ed Graney at egraney@reviewjournal.com or 702-383-4618. He can be a heard on "Seat and Ed" on Fox Sports 1340 from 2 p.m. to 4 p.m. Monday through Friday. Follow @edgraney on Twitter.