Las Vegas stadium proposal will face its biggest hurdle in Nevada Legislature
September 8, 2016 - 11:18 pm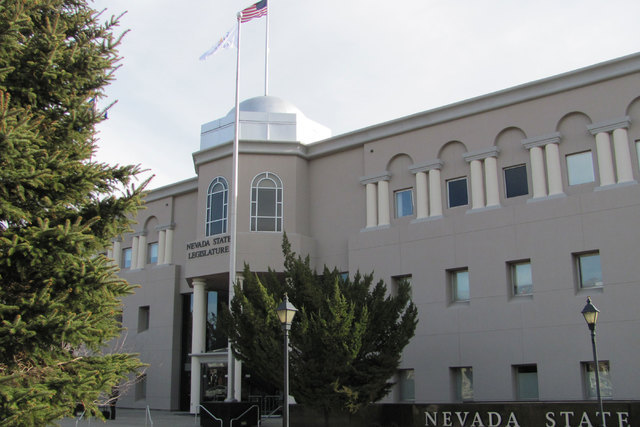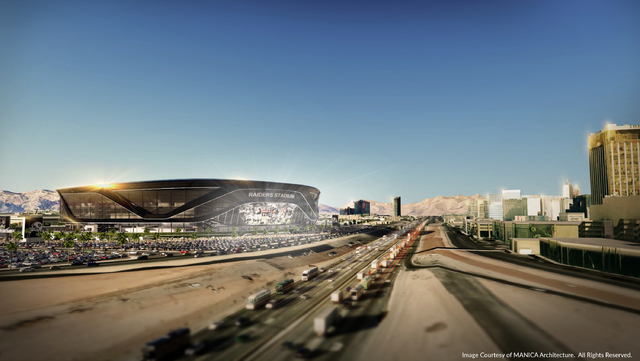 The little man wearing his Raiders hoodie on the treadmill video screen is about three-quarters around the track, just about to turn for home and conclude a final lap.
For those proposing to build a domed stadium with the aid of $750 million in public funding that could deliver Las Vegas an NFL franchise, it will be anything but an unimpeded jog home.
The latest marathon that is a Southern Nevada Tourism Infrastructure Committee meeting all but confirmed on Thursday a significant detail without publicly confirming it: The committee will forward to Gov. Brian Sandoval a recommendation for the stadium project — put forth by the family of Sheldon Adelson, Majestic Realty and the Oakland Raiders — but how it will read is still unknown.
"I get the sense from the committee, there is a desire to send it forward, probably next week," committee member and Clark County Commission Chairman Steve Sisolak said. "We have to move on it."
When they do, the real challenge for the Raiders and their partners begins.
Prediction: It would be a smoother journey to secure enough votes from NFL owners to approve relocating the Raiders to Las Vegas than it will be convincing two-thirds of the Legislature to support the stadium deal.
Jerry Jones wants this to happen. He wants the NFL in Las Vegas, and nobody has the level of influence and juice with his peers when the doors are closed than the Dallas Cowboys' owner.
Consider only the Rams-to-Los Angeles deal. Jones usually gets things done the way he wants them.
If the stadium project is approved at a legislative level with the criteria apparently being demanded by the NFL — a specific combination of public and private financing — then it's difficult to believe owners will again vote against one of their own in Mark Davis.
How many times can they deny the Raiders' owner an ability to chase the same sorts of revenue streams that most of them enjoy with state-of-the-art facilities?
Davis might not be one of the more popular or richest kids in the schoolyard of wealthy owners, but he's still a fellow classmate.
But before such a vote on relocation would be called early in 2017, the Nevada Legislature must convene for a special session to consider all the particulars of what ultimately could be a $1.9 billion structure, $750 million of which would be paid by increasing the existing Clark County tax on hotel rooms.
"It's time to take it to the Legislature," said Andy Abboud, vice president of government relations and community development for Las Vegas Sands. Las Vegas Sands Corp. officials are representing the Adelsons — Sheldon Adelson is the gaming company's chairman and CEO — but the company does not have a stake in the project.
"If we can't close on it there, we don't deserve it. We're ready to go to them and make the case. I think we're all ready to move on to the (next step). We're ready to go to the Legislature and decide whether we can do this or not."
There will be initial pause and pushback defined by heated debate, as there should be when you are talking about allocating this level of public financing.
Already, some members of the Legislature have voiced concerns about deciding such an important issue so close to the Nov. 8 election, fearful that incumbent campaigns would be damaged because no fundraising is allowed for 15 days following a special session.
Most will pore over the details of the deal, specifically the number $750 million.
There is also an ever-present but rarely acknowledged northern equation for supporting a project that would greatly benefit UNLV and its football program.
When it comes to a stadium deal and the Legislature, red and blue lines will reach far beyond Republicans and Democrats.
"Sure, it's a difficult timeline, but if they waited until after the election to call the special session, you would have new candidates walking into this thing with little idea about it and in need of being educated on it," Sisolak said. "Then, you're into the holiday season and you probably wouldn't make the NFL deadline for a (relocation vote) and it would be done for another year. That's a concern."
This isn't San Diego, where a public vote in November will need a two-thirds majority to pass a $1.15 billion subsidy for a new stadium to house the Chargers, which has as good a chance of occurring as La Jolla being hit with a blizzard in June.
But once the tourism committee makes its recommendation — which should occur at its Sept. 15 meeting — landing the approval of 42 lawmakers is going to be the toughest challenge yet for stadium folks.
Tougher than it would be for Mark Davis to get his fellow owners on his side for relocation.
"I don't know where this ends up," Sands President Rob Goldstein said. "I hope it ends up positively, but I just don't know at this point. It would be sad if it doesn't come to be, but I don't know. It's exhausting. It's time-consuming. I hope we're making progress. Whether it succeeds or not, I'm not the one to determine that.
"It's up to this committee, and ultimately it will be up to the Legislature."
That's when the real race begins, when the little man wearing his Raiders hoodie on the video screen discovers how difficult those final 100 yards or so might be.
The Review-Journal is owned by the family of Las Vegas Sands Corp. Chairman and CEO Sheldon Adelson.
Ed Graney can be reached at egraney@reviewjournal.com or 702-383-4618. He can be a heard on "Seat and Ed" on Fox Sports 1340 from 2 p.m. to 4 p.m. Monday through Friday. On Twitter: @edgraney
RELATED
Panel studying stadium plan edges closer to recommendation
Developers proposing stadium to meet week ahead of schedule
Adelson commits personal wealth to back stadium plan
Land for proposed stadium site in Las Vegas being sold by bank group
Developers identify preferred site and proposed budget of $1.9B stadium