Lights FC brings out passion of Las Vegas soccer fans
February 24, 2018 - 11:21 pm
Updated February 25, 2018 - 12:43 am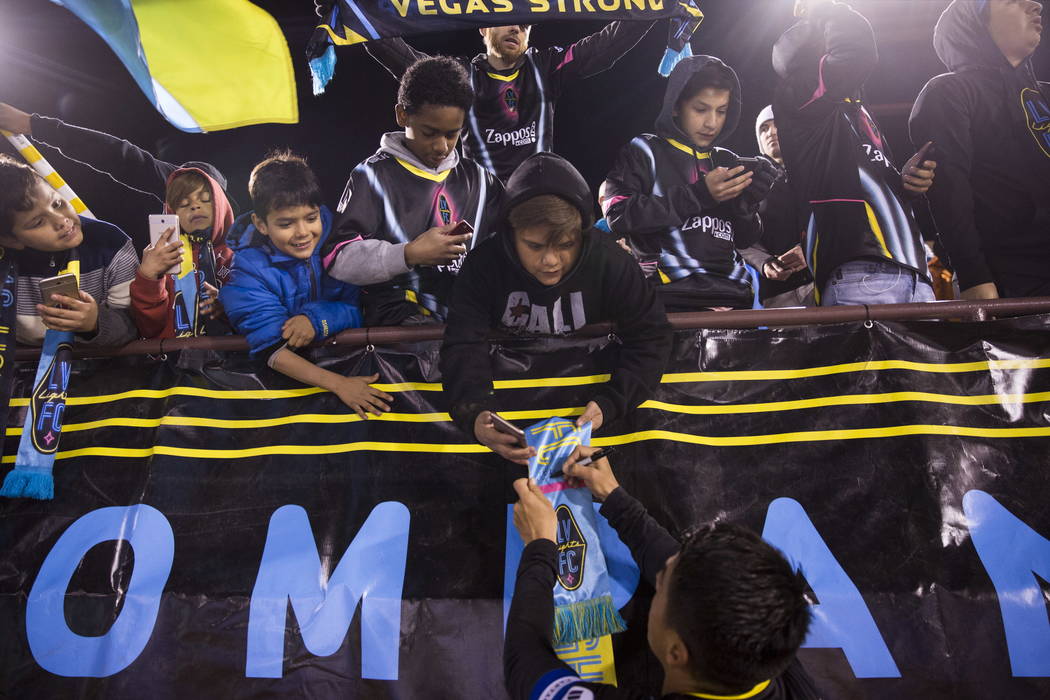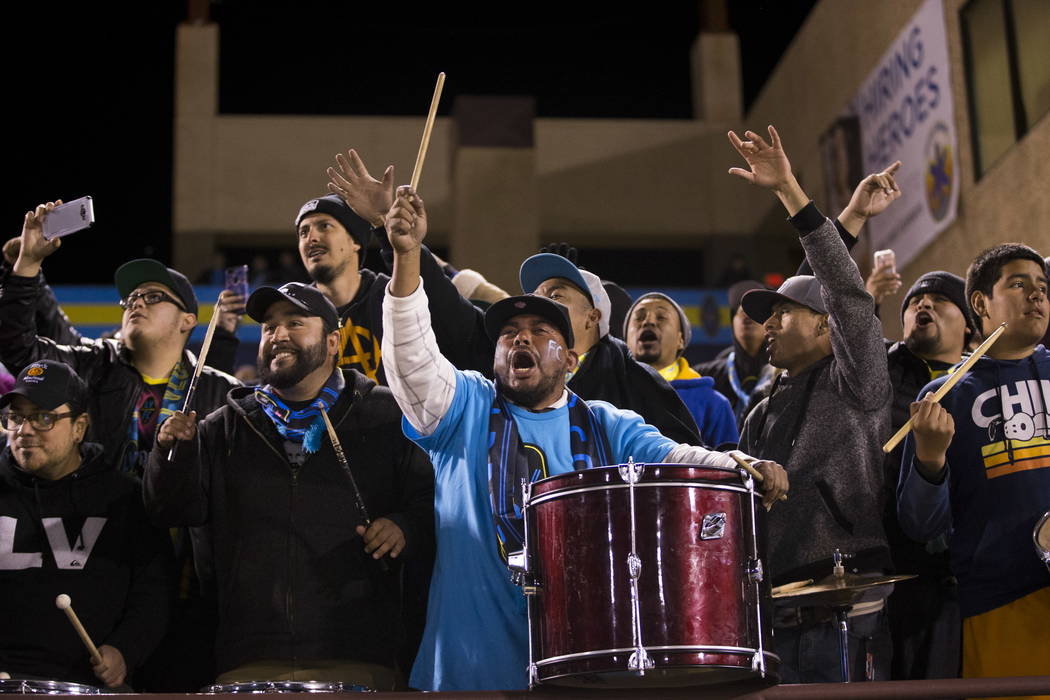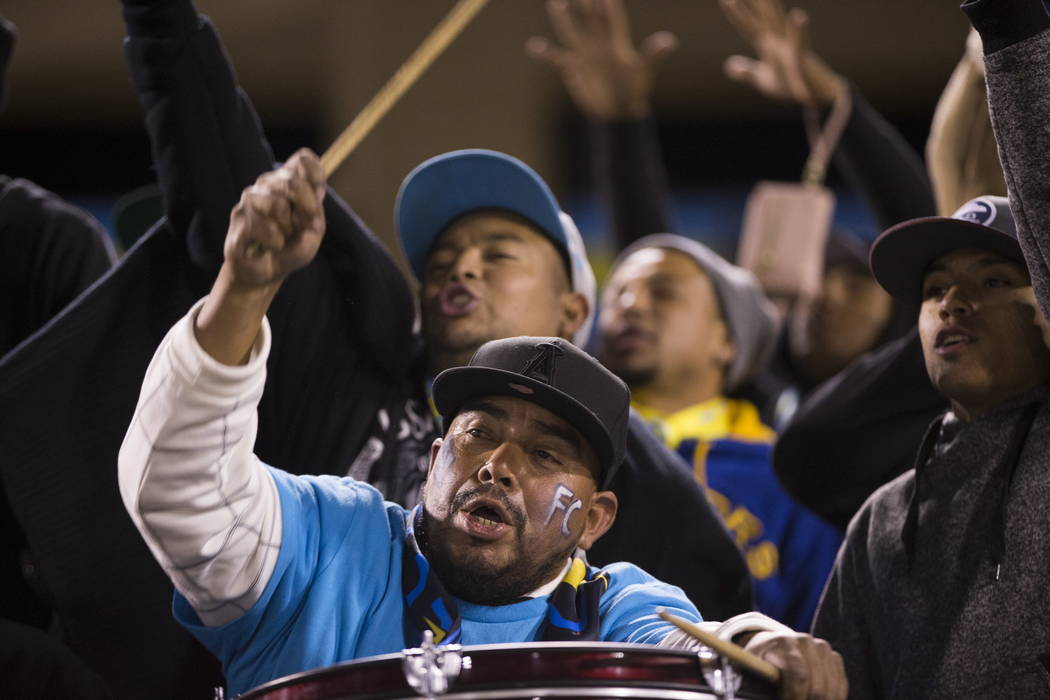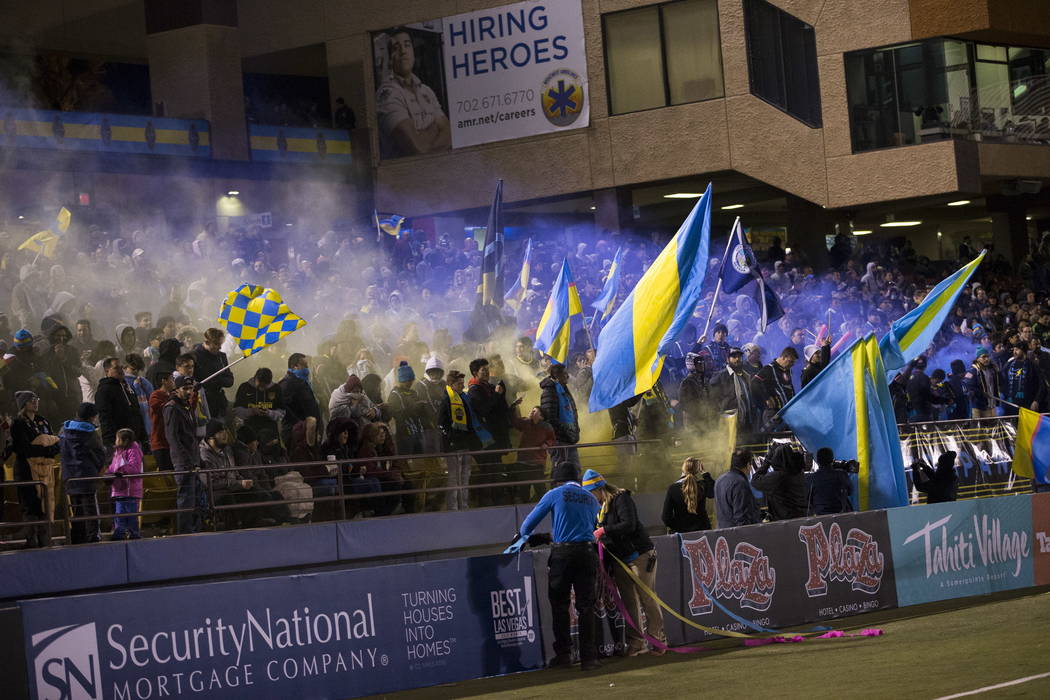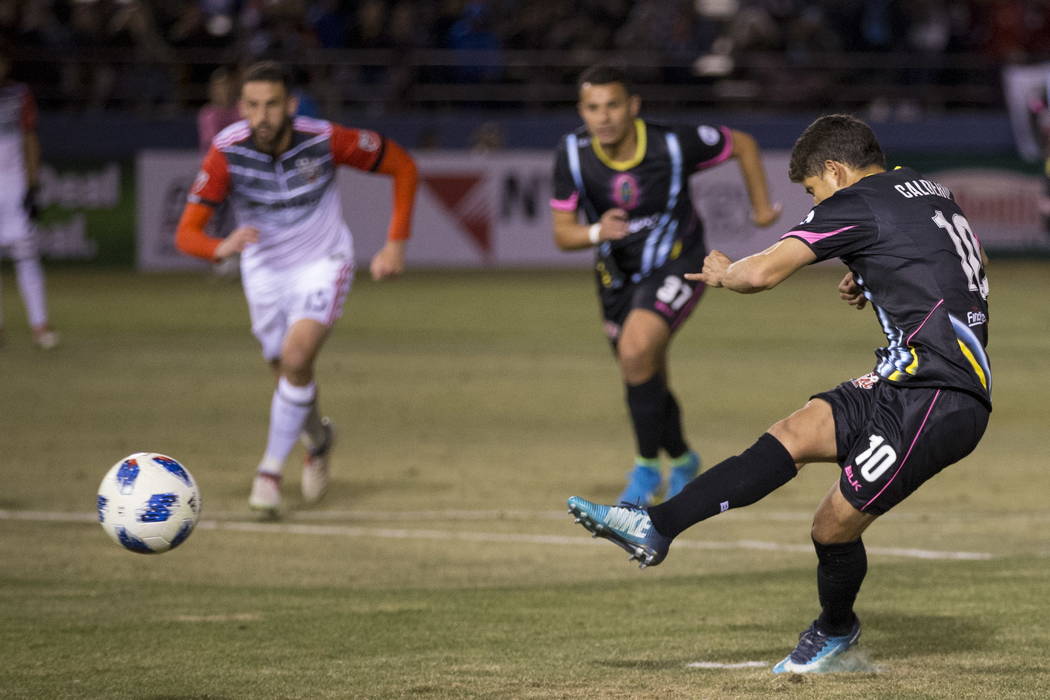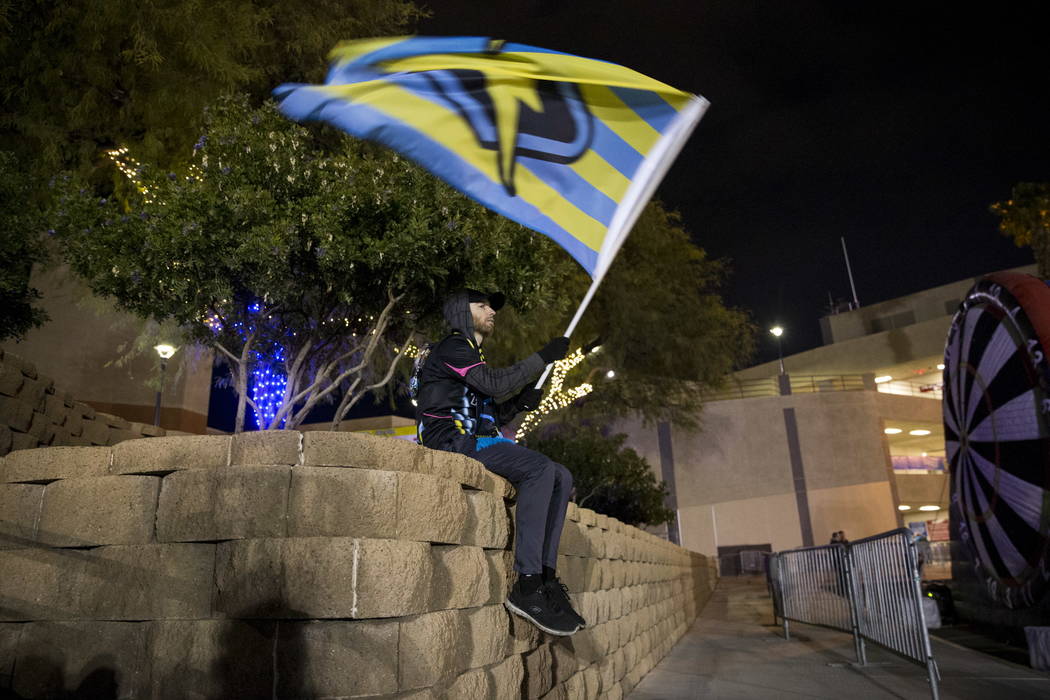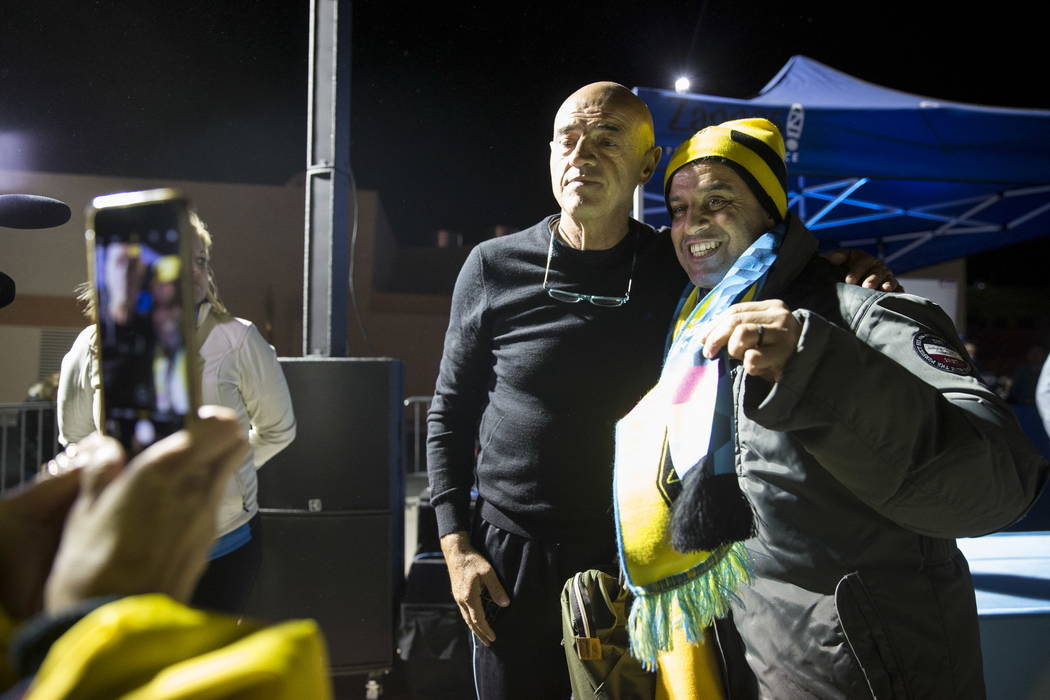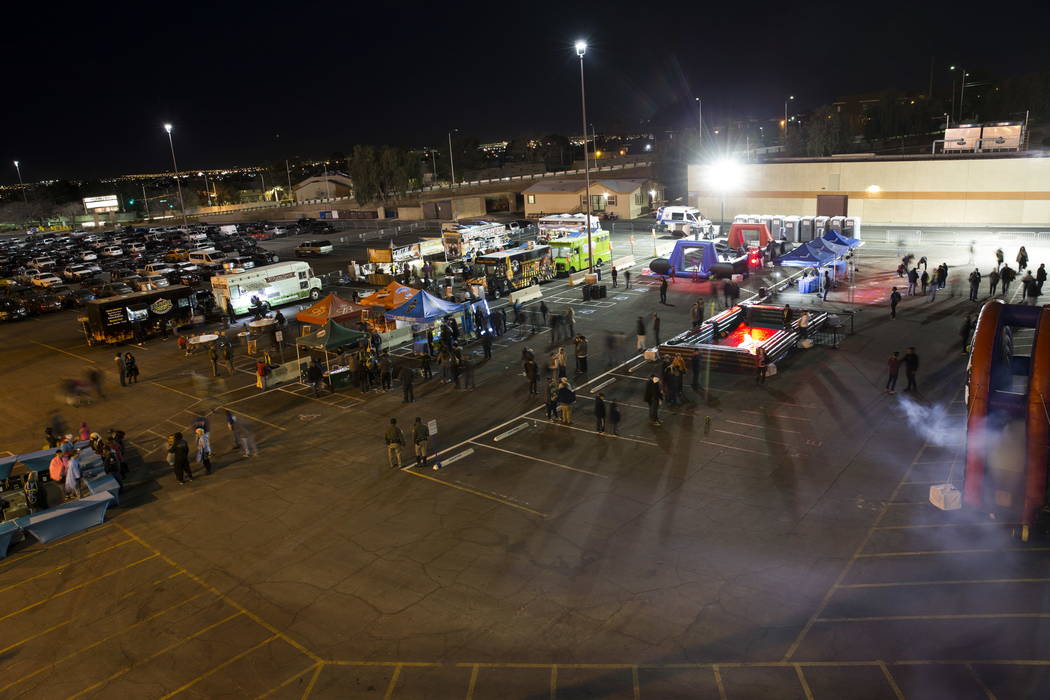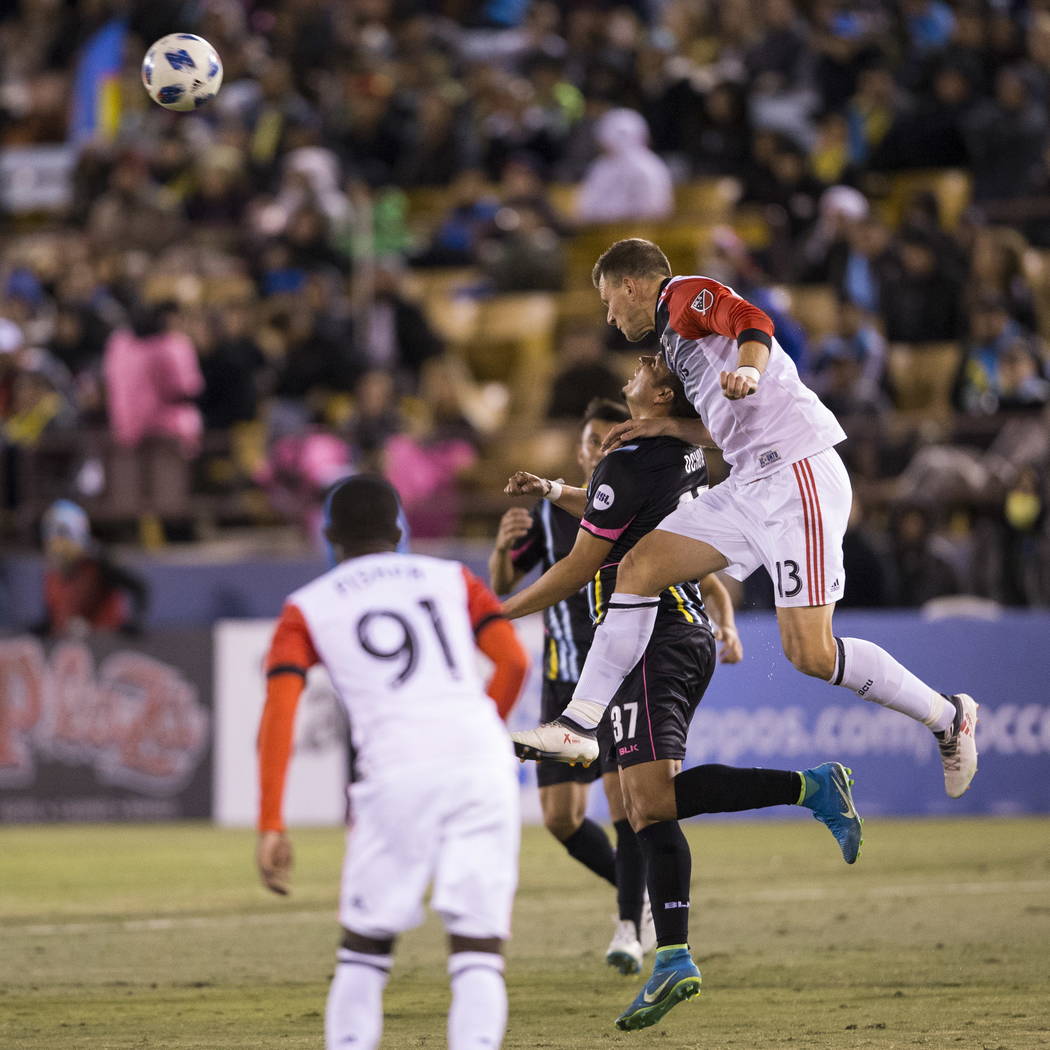 I would actually like to hear Jose Luis Sanchez Sola speaking with some sports agent on a wiretap. It would have to be more interesting than a college basketball coach "allegedly" buying some kid for $100,000 — I mean, talk about common stuff — and might even include tales of goalkeepers being compared to tightrope walkers.
You know you're at a Las Vegas Lights FC match when, two hours before a ball is dropped, someone in the press box wonders of her colleague: "Are you in charge of the llamas?"
The Lights on Saturday night concluded a three-week run of exhibitions against MLS opponents, falling to D.C. United 4-2 before 7,158 at Cashman Field.
That makes a total announced gathering of 23,594 for the home matches, an average of 7,865, or a whole more than other prominent teams draw playing this time of year around town.
(And we're not talking about the Golden Knights.)
You can triple the number in terms of passion for those who have given the Lights a look.
Soccer isn't a sport as much as it is an obsession for those who love it most, no matter the level being contested or skill of those competing, no matter how many domesticated South American camelids are trotted out to the field for pregame festivities.
You have no idea how much I wanted one of those llamas to be wearing a pink jersey and play goalie.
Hey, the game didn't count in any standings.
Would it have been that crazy given some of the characters on this team?
Soccer, mostly, unites groups and cultures and folks from all walks of life, and in the smallest of samples, that's what the Lights accomplished with their training schedule.
They went winless against MLS sides, but I'm not sure any of those who attended cared that much.
The next phase to this inaugural season is a United Soccer League opener at Fresno on March 17. Las Vegas then returns to Cashman on March 24 against Reno, and unless Eric Musselman is coaching and Caleb Martin starts in the midfield for 1868 FC, the Lights should be more than competitive with the Soccer Team from Up North and most any other USL side.
The witness test for how fervent a local fan base really might prove will come later, perhaps for home games like June 16 against Seattle or July 7 against St. Louis, when the temperatures will again be at a suffocating intensity and the llamas will be drinking water like nobody's business.
"The fans love the games and this place is about the experience," Sola said. "People come, people are happy, people party for a few hours. For me, this is my profession. This is my job. I don't think about the entertainment. I think about the game."
He wasn't ejected Saturday as last week against Vancouver, when Sola was kicked out and promptly sat in the stands with fans while smoking a cigarette — "It was closer than my bench," he said — and immediately made the visual a popular leader for the team's first bobblehead.
"I want to apologize to all the soccer fans in the States," he said.
No worries, Chelís, the good folks of Des Moines forgive you.
The loudest cheer Saturday might have come in the 62nd minute, when former soccer protege Freddy Adu, once tabbed America's version of a young Pele and yet whose career never even flirted with such a ridiculously high bar of unfair expectation, made his Lights debut against his former MLS team.
Adu signed a professional contract at age 14 and is now 28, far from the fitness level he once owned. But he's a big name and fans know about him and he assisted on the second Las Vegas goal.
Draws such as him tend to increase some of that passion.
The second half Saturday also marked the return of goalkeeper Ricardo Ferrino, ejected from the exhibition opener against Montreal, a night when he seemed to spend as much time out of the box than in it.
"He is like in circus walking (tightrope)," Solis said of his colorful goalie. "But there is no net on each side. He knows this. He doesn't want to fall."
Nobody wants that.
I'm still waiting for that crazy kid to sprint the length of the field and take a free kick.
Contact columnist Ed Graney at egraney@reviewjournal.com or 702-383-4618. He can be heard on "The Press Box," ESPN Radio 100.9 FM and 1100 AM, from 11 a.m. to 2 p.m. Monday through Friday. Follow @edgraney on Twitter.