McCoy the latest from UNLV to face harsh reality of NBA dream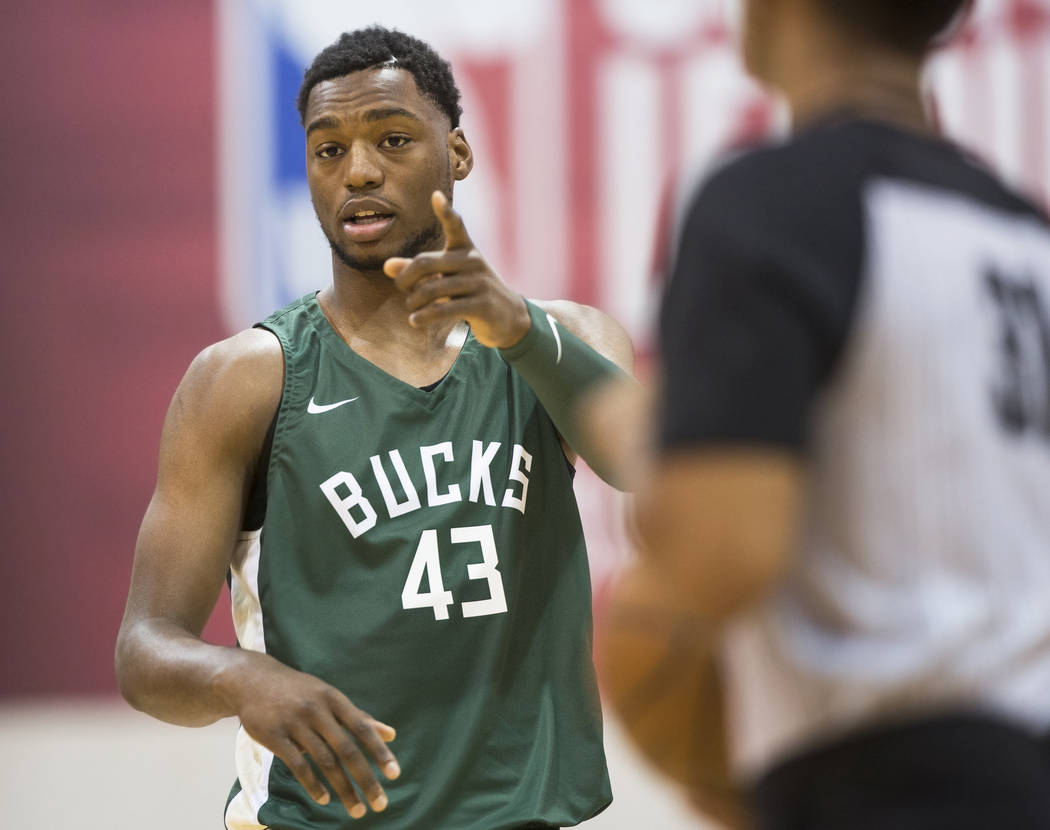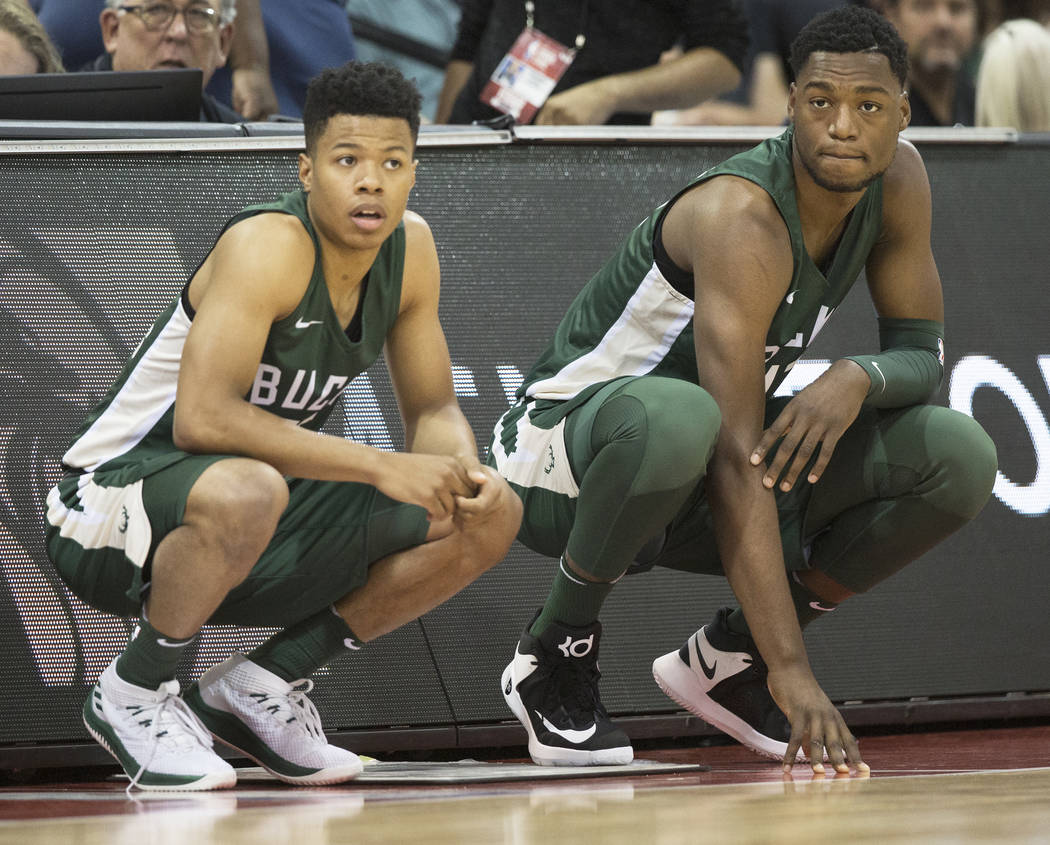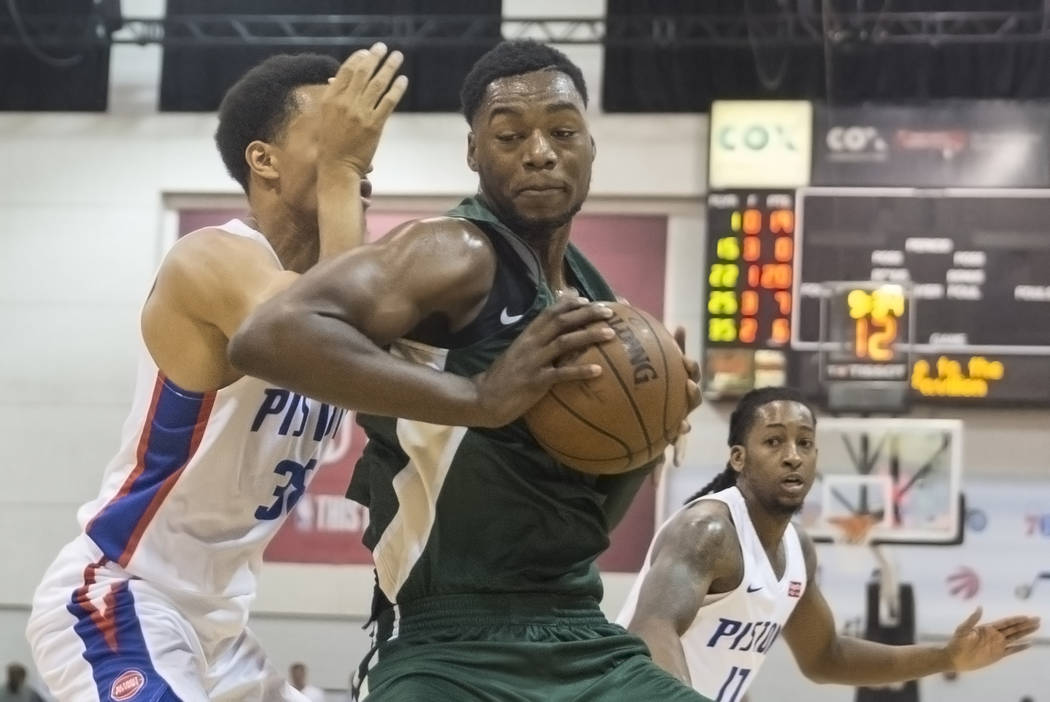 The first point: You won't find anything in depth here about Brandon McCoy leaving college after one season in pursuit of a professional dream, about if he and his game would have been better off remaining at UNLV, about the standard judgment so many offer when, for whatever reason, assessing what someone else should do with their future.
His decision. His right. His life.
This also isn't about whether McCoy's game is a bad fit for the NBA, that if a back-to-the-basket center without elite athleticism who hasn't proven he can defend at all in space can translate to today's league.
If true, it's on him to improve. To be coachable. To work harder than he ever has.
He chose to be in a man's word, so he needs to act the part.
But this is about the journey, and how ridiculously difficult it is, and how hard it has been for UNLV players of late to not only navigate, but reach its summit and stick.
McCoy is the latest to depart the Rebels with college eligibility remaining and be disappointed when it came to where he fell in the draft, which in his case was not being selected over two rounds.
"Everyone wants to hear their name called," McCoy said. "God didn't want it that way. So it was about the next thing, and whatever happened happened."
This did: McCoy signed a free-agent contract with Milwaukee and made his summer debut Friday, going scoreless in 13 minutes of a 90-63 victory against Detroit at Cox Pavilion, a long way from averaging 16.9 points and 10.3 rebounds and being named Mountain West Freshman of the Year last season.
It was not a game absent of irony. The best player on the floor was Christian Wood, undrafted in 2015 after departing UNLV following his sophomore season.
Wood finished with 23 points, eight rebounds and three blocks, because it's the sort of game he has dominated since college, much as he has those G League games he has played.
But he has seen action in just 30 NBA games. Wood can't make the league on a full-time basis, even at 6-10 and much stronger than when at UNLV, with better post moves and awareness at both ends.
He is also light-years ahead of the 7-foot McCoy at this point.
It's that hard.
Grinding it out
Khem Birch knows such reality. The 6-9 forward left UNLV in 2014 with one year eligibility remaining, also went undrafted and has since played in the G League, Turkey and Greece.
He is just now sensing some real hope about an NBA future, signing a two-year deal with Orlando last summer and having played in 42 games with the Magic.
"It can be humbling," said Birch, who played in the game before McCoy and Wood on Friday, finishing with two points and seven rebounds in Orlando's 86-80 win against Brooklyn. "I reached out to (McCoy) when he wasn't drafted and told him to keep his head up. A lot of people were going to say things he didn't want to hear. Everyone has their own dreams.
"Man, this can be such a grind. Trust me, just to try and be the 14th or 15th guy on a roster, you have to mind your P's and Q's and work harder than anyone else and be in the gym 24/7, because there is always someone coming next who wants your spot. People can say you left school too early, but to start your pro career, this is where you have to be. It's the right time if you think it is, nobody else."
Roscoe Smith. Stephen Zimmerman Jr. Patrick McCaw. Derrick Jones Jr. Rashad Vaughn. Anthony Bennett.
It has been a roller-coaster of mostly G League talent from UNLV of late, sprinkled in with a former first-rounder (Vaughn) who might be looking at his last chance to stay in the league as a roster addition to Miami this summer, to a two-time world champion with the Warriors (McCaw) who awakes each day incredibly thankful he was traded from Milwaukee on draft night, to a No. 1 overall pick (Bennett) who is squarely in the discussion of all-time draft busts.
Now, McCoy.
I'm not sure how much he listened to those around him before deciding to leave school, not sure how much, if any, they might have wrongly steered him down a road of unrealistic expectations, not sure if he just had his heart set on being a professional.
None of it matters now.
He's here. He's grinding.
"I'm blessed to have this opportunity," McCoy said. "All I can do is work as hard as I can. I'm not worried about anything else."
His decision. His right. His life.
Contact columnist Ed Graney at egraney@reviewjournal.com or 702-383-4618. He can be heard on "The Press Box," ESPN Radio 100.9 FM and 1100 AM, from 11 a.m. to 2 p.m. Monday through Friday. Follow @edgraney on Twitter.