NHL team will take Las Vegas sports to next level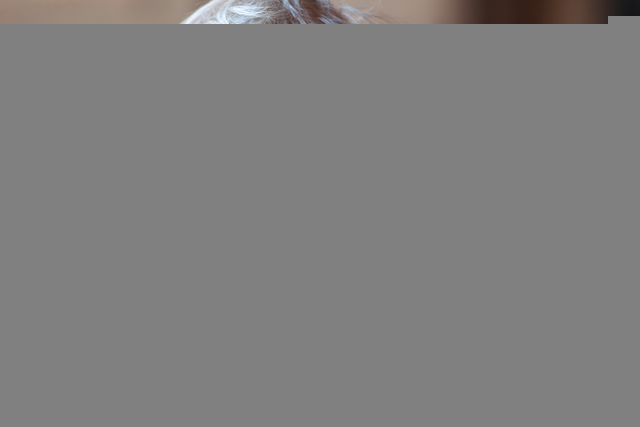 I'm certain ol' Soren Kierkegaard didn't have hockey in mind when defining a leap of faith, an act of believing in or accepting something intangible or unprovable, or without empirical evidence.
But it sure applies to Las Vegas today.
The term first used by a Danish philosopher in the 1800s is exactly what the NHL has made when it comes to the city welcoming a major league professional sports franchise for the first time.
It has put its trust in the notion Las Vegas is ready and able to support such a moment.
Time will tell, but this much appears true: It's here.
It's done.
The only thing left seems to be Gary Bettman and Bill Foley standing side by side for a photo op of the NHL commissioner and Las Vegas franchise owner shaking hands, making official that which has seemed official for some time now.
The NHL is coming, a fact supported Tuesday when the Review-Journal confirmed the league's executive committee has recommended expansion to Las Vegas when the Board of Governors meets at Encore on June 22.
That's when we get the photo op.
That's when Las Vegas as a sports town will change forever.
Foley's team would become the league's 31st just as soon as the billionaire chairman of Fidelity National agrees to expansion terms. He will then make good on a $500 million fee, which is more a sure thing than triple-digit temperatures arriving next week.
Foley didn't go through this long and detailed process that began in 2014 to haggle over small details or if there was a chance his check might bounce.
By the way, have you set aside money for an official black and gold sweater with a Knights logo?
Bettman in announcing two years ago the league's intent to consider expansion called Las Vegas "a city that has national and international prominence." We will now see if it's also one that can successfully confirm the NHL's confidence in Foley and, in a much larger sense, this town.
This is bigger than UNLV winning its national championship in basketball and Greg Maddux making the National Baseball Hall of Fame and every Grand Slam trophy Andre Agassi held aloft. This is sports at a level Las Vegas has never known, an entirely different dynamic than ever experienced here. The potential impact of an NHL team, socially and economically, is immeasurable.
And you can bet others will be watching.
I always believed hockey would act as, for lack of a better term, the guinea pig when it came to which American sports league would arrive first in Las Vegas. An outfit such as the NBA would view from afar how the market embraces and supports the NHL before considering such a move.
It would have probably made sense for Major League Soccer — given more reasonable ticket prices and a significant presence of Hispanic and Asian fans living here — to be first. But when plans for a $200 million stadium for Symphony Park went awry, so, too, did the city's chances at landing an MLS team for the foreseeable future.
That could all change now in more ways than one.
The NFL is a different animal in every conceivable manner, and should the domed stadium proposed by Las Vegas Sands Corp. and Majestic Realty become reality and the Oakland Raiders relocate here, whether hockey thrives or not is insignificant to the nation's most popular league.
But not so with basketball and baseball and soccer, because how the NHL ultimately is supported could shape the city's future in terms of housing multiple professional sports.
Foley collected deposits for more than 14,000 season-ticket packages, important when you consider the first run were not made available to corporations or private businesses in order to get a true test of fan interest. His team will play in T-Mobile Arena, a state-of-the-art venue, and he will build a $20 million practice facility that will have two ice sheets and be available for the community when not in use by the team.
He's ready, prepared, knowing full well a historic moment has been added to the city's timeline, the sort of thing that forever could be etched into those occurrences that most define Las Vegas.
This was Bettman in June 2015: "Las Vegas isn't your typical market. I think a number of people, including Mr. Foley, were curious as to whether or not there was a groundswell from the community itself, not just the casinos or other businesses or the travel industry. Were there real fans here that would embrace a professional team?
"I think, on the surface, it looks like there is a tremendous amount of interest. Not surprising, but I know there were people who were skeptical. I think people have come away with the impression that this community would respond to professional sports, to hockey, like many other significant cities across North America. That there are people who live and work here, raise kids here, have businesses here, and they would like something communal from the sports standpoint to get behind."
Twelve months later, the NHL has made a substantial leap of faith that it and those responsible for delivering the city its first major league professional sports franchise hopes will prove a smart and successful one.
It's here.
It's done.
Come this time next week, Las Vegas as a sports town will change forever.
The Review-Journal is owned by the family of Las Vegas Sands Corp. Chairman and CEO Sheldon Adelson.
Ed Graney can be reached at egraney@reviewjournal.com or 702-383-4618. He can be a heard on "Seat and Ed" on Fox Sports 1340 from 2 to 4 p.m. Monday through Friday. On Twitter: @edgraney
RELATED
NHL committee picks Las Vegas for expansion
Here's what's next for Las Vegas's NHL team
What people are saying about the NHL expanding to Las Vegas