Rod Woodson comes off as bitter ex-employee in ripping Raiders
Updated March 23, 2018 - 11:02 pm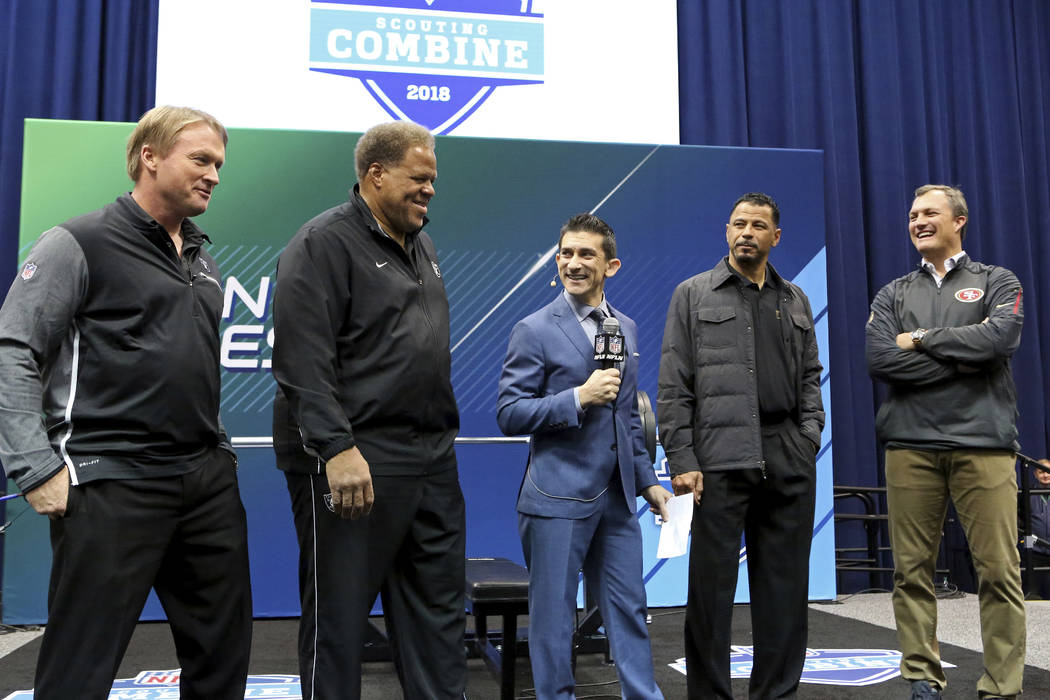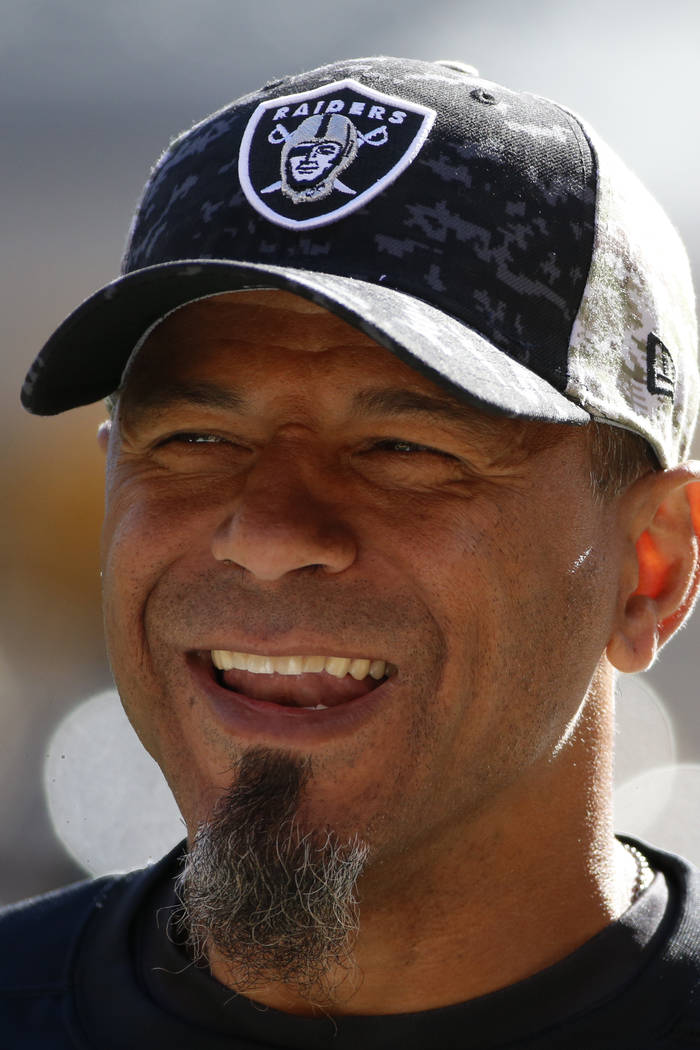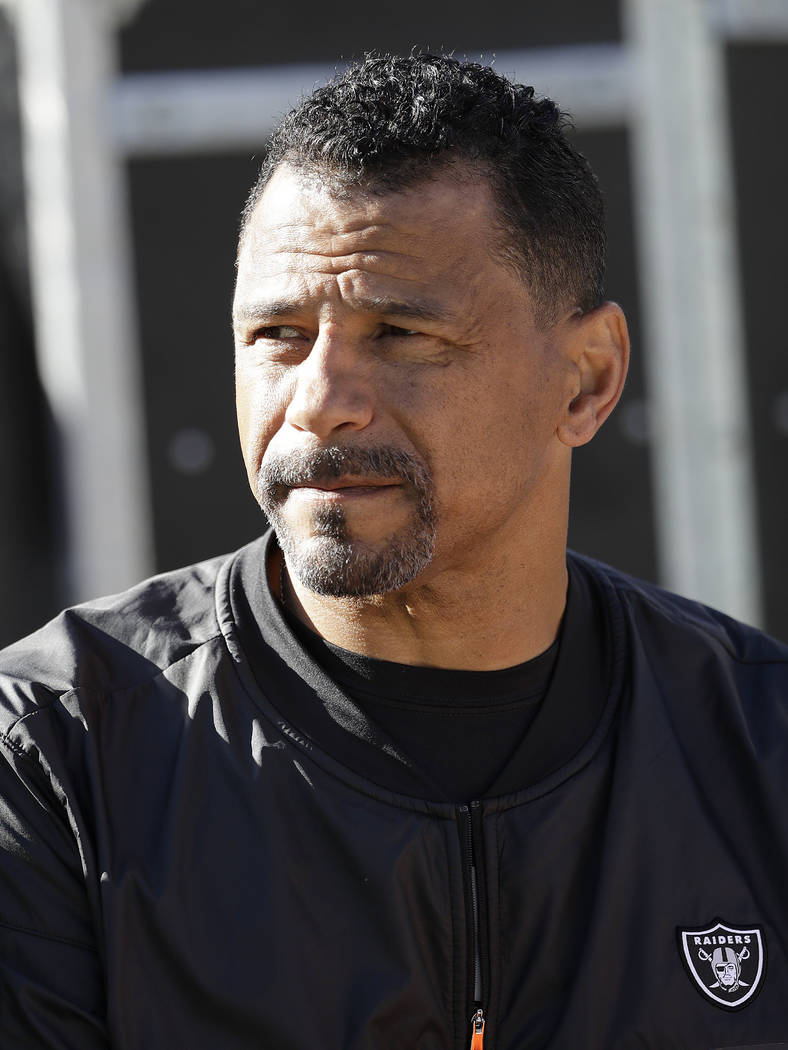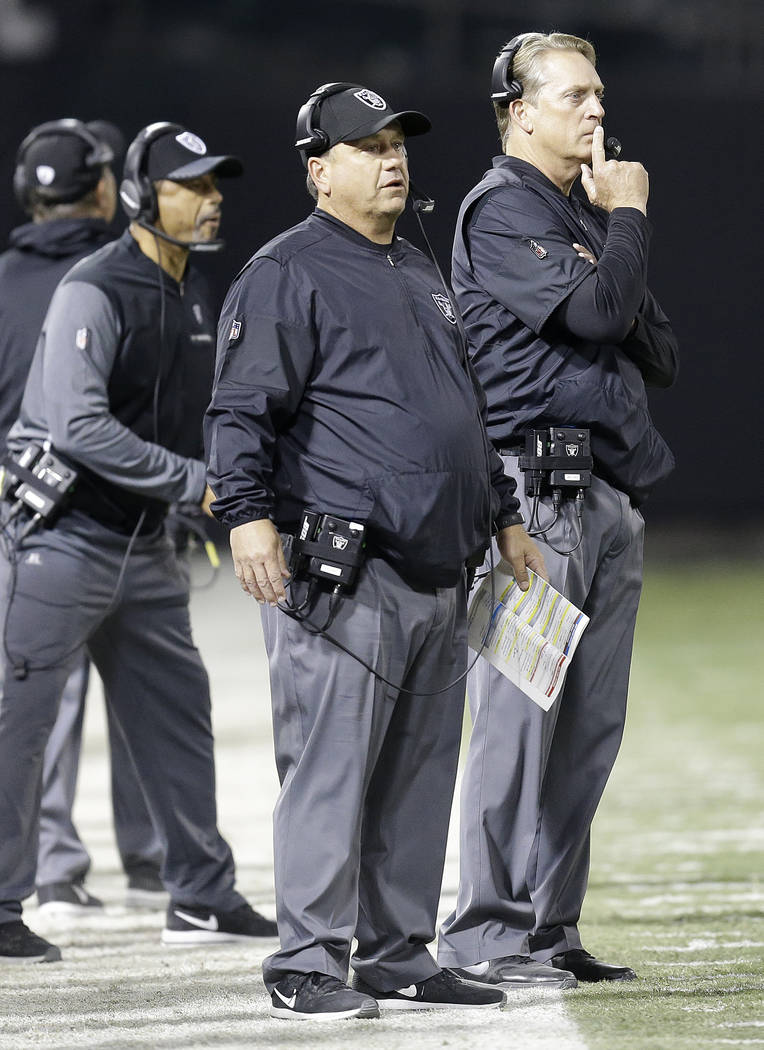 Once a bitter Raider, always a bitter Raider?
You figure if Rod Woodson had this many answers about all that is wrong with the Raiders, the Hall of Fame defensive back would have imparted enough wisdom as an assistant coach last season to perhaps allow the NFL team a better journey than its 6-10 record.
National media hasn't been overly positive about those personnel moves being made by Jon Gruden — some suggest the coach has returned to the silver and black specifically to build an offense last seen in a time when "Buffy the Vampire Slayer" was all the rage — but I'm guessing the organization wasn't prepared for such negative assessment from one of its own.
Woodson belongs to the exclusive club (at least for now), having played in Oakland in 2002 and 2003 and then serving as an assistant coach in 2011 and from 2015 to 2017, part of the cleaning house of firings from Jack Del Rio's staff after last season.
Woodson recently appeared on FS1's "Undisputed" and hardly held back with his opinions about the Brink's truck of cash owner Mark Davis gave Gruden to leave the TV booth for the sidelines of Oakland and soon-to-be Las Vegas, along with recent free-agent decisions.
He was especially outspoken about the team cutting wide receiver Michael Crabtree in favor of signing free agent Jordy Nelson to a two-year deal worth $14.2 million, even though it's essentially a one-year contract for $7 million when it comes to true guarantees.
"I don't want to sound like a scorned lover because I was fired by the Raiders," Woodson said. "I love Mark Davis; I love the Davis family. But you can't tell me, you got rid of Michael Crabtree and you put Jordy Nelson in there and Jordy Nelson is better than Michael Crabtree? That's a lie. And, I love Derek Carr; Derek Carr is not Aaron Rodgers."
He also questioned Carr's toughness.
You know, the quarterback who played most of last season with broken bones in his back.
Here's the thing: Woodson is, of course, scorned for being fired because had he been retained as part of the new staff, he never would have gone on national TV with such remarks and I would instead be writing a column on whether Sister Jean had a mean crossover when the nuns chose up sides at the monastery back in the day.
Woodson wasn't done. He questioned the 10-year, $100 million deal Davis bestowed Gruden, suggesting only Patriots coach Bill Belichick would deserve such a haul. He said Gruden won his Super Bowl with Tony Dungy's players in Tampa Bay and now will be coaching millennials, who "work, but they only can work so hard." He said Pro Bowl linebacker Khalil Mack is "above par," and defensive end Bruce Irvin is inconsistent. He suggested that, after those two, what does Oakland have defensively?
Words spark Twitter response
It was just a bad look for Woodson, hardly original in many of his thoughts.
Irvin has been inconsistent. The Raiders need to be much better stopping people. Belichick is deserving of such riches.
But while you might praise Woodson's willingness to be blunt, his words also gave credence to the belief that the Raiders had a serious culture problem last season and such lack of accountability obviously wasn't limited to players.
It's not as if the specific area (cornerbacks) Woodson coached set the NFL on fire, no matter injuries or lack of depth.
As you might expect, this hasn't gone over well.
This was a tweet from David Carr, brother to Derek: "How many women and children did ole' Rod kick off the lifeboat when the Titanic went down."
It was then Irvin's turn at Twitter on Friday. He never mentioned Woodson by name, but you get the point:
"Lol I can honestly say I've never seen a coach get fired and then go on national tv and bash the players he coached and went to war with week in and week out. Shows your true colors. Makes me wonder did you really give us your all?! Ken norton would never do some (bleep) like that …
"(Woodson) use to be one of the first coaches sprinting out the building after work lol don't get me started on yo ass."
Maybe the whole millennial work ethic applies to retired Hall of Famers, too.
Woodson was actually the one who flipped a coin at the NFL combine to determine which team — the Raiders or 49ers — would get the No. 9 and No. 10 overall pick in next month's draft.
San Francisco won the toss, but I'm now wondering if Woodson slipped in a coin with the 49ers logo on both sides.
I mean, talk about bitter.
Contact columnist Ed Graney at egraney@reviewjournal.com or 702-383-4618. He can be heard on "The Press Box," ESPN Radio 100.9 FM and 1100 AM, from 11 a.m. to 2 p.m. Monday through Friday. Follow @edgraney on Twitter.